Understanding Breast Cancer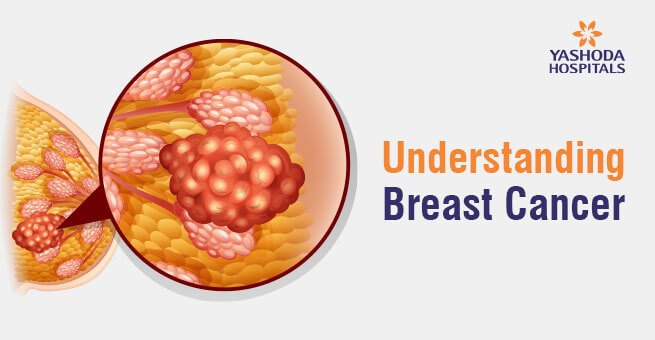 Women tend to neglect their health while caring for their family and are losing the battle of life to cancer every year. The biggest challenge is that many are diagnosed late and reach a point where they become either untreatable or are harder to treat. In India, Breast cancer is the most common cancer and accounts for a quarter of all cancers diagnosed in a woman. Data shows that women in India are diagnosed at a younger age compared to the west. Research shows that 90% of the women population diagnosed with breast cancer do not have a family history of cancers. There are various factors that impact the prevalence of breast cancer such as lack of awareness, fear, social stigma, financial situations and many reasons that alleviate the incidence of cancer drastically.
Case Studies
"Why me? What next?" were the questions that troubled Anjali in March 2018 after a biopsy revealed a malignant tumour in her left breast. "The news was as hard as the tumour," she recalled. It is fortunate that the tumour was detected early because she had been taking annual mammograms. The tumour was removed without the removal of the breast. Following surgery, once she regained consciousness, she was overjoyed to find her breast intact. In her case, the tumour had not spread and mastectomy (surgical removal of the breast) was avoided. 
Sunitha from Nizamabad was diagnosed with breast cancer 4 months ago. Being a homemaker, she was postponing her treatment for her two school-going children since she felt that she needed to delay her treatment due to personal commitments at home. 
Durgamma from Hyderabad, postponed her treatment by 6 months for her son's marriage. In the above two cases the cancer progressed to an advanced stage and it was difficult for the Oncologist to treat them. 
Cancer does not wait for anybody, hence timely care and treatment is imperative.
Prevention is better than cure
International guidelines suggest that women should undergo a Digital Mammogram at the age of 45 and should undergo this diagnostic test as a part of Annual health checks. Since digital imaging is clear, sharp and offers better magnification, few repeat procedures are needed. However, the equipment alone doesn't suffice, since we need experienced radiologists who can interpret the results accurately. This will help detect breast cancer at the earliest.
Women are advised to conduct self-examination of their breasts regularly to see if there are any changes in the appearance of the breast or can feel a lump. One can conduct these self- examinations with the guidance of either a family doctor or a nurse.
Why is breast screening important?
The incidence of breast cancer in urban as well as in rural India is rising. And recent studies show that the incidence of breast cancer has overtaken cervical cancer and is cited as the most frequent cancer in Indian women. On an average, 1 in 28 women in India develops breast cancer during their lifetime. Due to rapid changes in lifestyles in the digital era, there is a rising incidence of breast cancer in India. Several factors can contribute to developing breast cancer. Some of these factors are lifestyle choices and some are biological characteristics.
What are the risk factors for breast cancer?
Sometimes it's in your genes!
If a family member has developed breast cancer in the past, or currently are developing cancer, the immediate family member (women) has a greater risk for breast cancer.
Age: As women become older, the risk of breast cancer increases. Most of the breast cancer cases are found in women over 40 compared to younger women.
Reproductive and menstrual history: Women who experienced their first menstrual cycle before age 12 or had their menopause after age 55, and/or never had children have increased risk for breast cancer.
Bodyweight: People who are obese or overweight face a greater chance of developing breast cancer than those who have normal weight.
Diet: A high-fat diet increases the risk of breast cancer. Fat triggers the hormone estrogen that fuels tumor growth. 
Tobacco/Alcohol consumption: Tobacco or alcohol consumption increases the risk of breast cancer.
What are the signs and symptoms of breast cancer?
The possible symptoms for breast cancer include:
A painless lump in the breast
Dimpling of skin over the breast
Rash or ulcer over the nipple
In-drawing of the nipple
Bloodstained discharge through the nipple
Lump or fullness in the armpit
If any of the above mentioned symptoms are found in the breast self-examination, then it is advised to consult a doctor. Do remember that early detection can cure the cancer completely.
How does a doctor diagnose breast cancer?
The tests and procedures used in breast cancer diagnosis include:   
Fine Needle Aspiration Cytology (FNAC) or biopsy: This procedure involves taking out a few cells from the lump with a thin needle and examining them under a microscope.
Mammography: This is a special type of X-ray of the breast to detect breast lumps. It allows the doctor to assess the extent of tumour in the affected breast and ascertain whether there is any abnormality in the other breast.
Other tests: The doctor may also recommend other tests like a chest X-ray, abdominal sonography, bone scan and PET scan to see if cancer has spread to the rest of the body.
Treatment options
The doctor chooses the treatment modality after several considerations such as the stage of the disease, logistics of treatment implementation and the patient's choice. So it is possible that two patients in the same stage may receive different treatments.
Surgery
Radiotherapy
Hormonal therapy
Chemotherapy
Earlier, in a vast majority of cases, mastectomy was considered the only option. But today, for close to 60% of patients, surgeons remove only the tumour with a surrounding mass approximately around a centimetre, of normal tissue and lymph nodes in the armpit. This is called the "Breast Conservation Surgery," and patients are usually given radiation and chemotherapy after the operation to reduce any chances of cancer coming back.
How to prevent Cancer?
Lifestyle changes may help reduce risk for breast cancer. Try to follow the recommended precautionary measures in order to avoid the risk for breast cancer such as:
Seek guidance from the doctor about screening for breast cancer and the benefits and risks of screening
Women can get familiarize themselves with their breasts by doing self inspection regularly 
Limit the consumption of alcohol if a woman chooses to drink
Be physically active. Workout at least for 30 minutes on most of the days in a week
Use the lowest dose of hormone therapy to reduce the risk of breast cancer
Maintain a healthy weight by being on a balanced and low calorie diet 
A healthy lifestyle, regular health checks annually or half yearly and self-health awareness is the secret to attain better physical and mental health outcomes. Detecting cancer at an early stage, consulting expert doctors, taking the right treatment, patient counselling, ensuring a healthy diet, adequate physical exercises and meditation are some of the measures which can help to overcome cancer. Depression and a self-defeating attitude is very common amongst cancer patients. Caregivers and the patients themselves must offer encouragement to get through the difficult phase. The key is moral and social support from family and friends which helps the patient immensely during the treatment and aids in better recovery. Participating in support groups and drawing inspiration from other long term or short term cancer survivors help to cope and eventually win over the Cancer.
References:
Breast Cancer, MayoClinic, https://www.mayoclinic.org/diseases-conditions/breast-cancer/symptoms-causes/syc-2035247. Accessed on 13th November 2020.
A Comprehensive Guide to Breast Cancer, healthline, https://www.healthline.com/health/breast-cancer. Accessed on 12th November 2020
What Is Breast Cancer?, CDC, https://www.cdc.gov/cancer/breast/basic_info/what-is-breast-cancer.htm. Accessed on 14th November 2020
Breast Cancer, WebMD, https://www.webmd.com/breast-cancer/understanding-breast-cancer-basics. Accessed on 14th November 2020
About Author –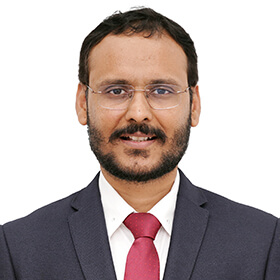 Dr. Sachin Marda
MBBS, MS (General Surgery), DNB (MNAMS), Fellowship in GI and Laparoscopic Surgery, MRCS (Edinburgh, UK), MCh (Surgical Oncology), DNB (MNAMS), Fellowship in Robotic Surgery
Senior Consultant Oncologist & Robotic Surgeon (Cancer Specialist)