Best Breast Cancer Surgery Doctors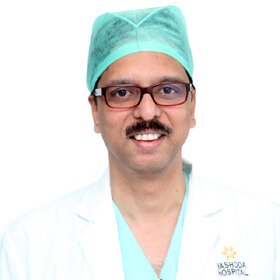 Dr. K. Sreekanth
MS, M.Ch (Surgical Oncology)
21 Years Of ExperienceSr. Consultant Surgical Oncologist
Expertise
Breast & Gynec oncology, Minimally Invasive Surgery, GIT & Head & Neck oncology
Available on Request
MON - SAT
11:00am - 6:00pm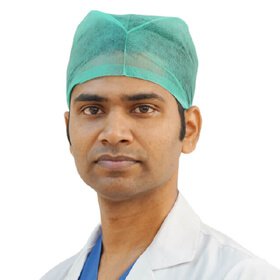 Dr. Dayakar Rao
MS, M.Ch (Surgical Oncology)
9 Years Of ExperienceConsultant Surgical Oncologist
1 awards
Expertise
Gastrointestinal Malignancies
Paediatric Tumours
Laparoscopy
Gynaec Malignancies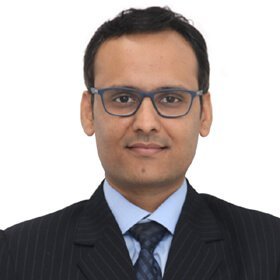 Dr. Sachin Marda
MS, DNB, MCh, DNB (General Surgery, Surgical Oncology)
14 Years Of ExperienceSr. Consultant Oncologist & Robotic Surgeon (Cancer Specialist)
11 awards
Expertise
Breast Cancer
Head and Neck Cancer
Gynaecology and Urological Cancer
Gastro - Intestinal Cancer
Available on Request
MON - SAT
10:00am - 5:00pm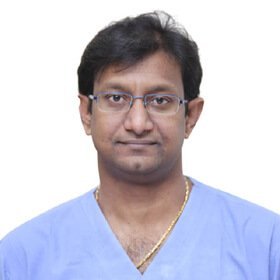 Dr. Sreekanth CN
MS, M.Ch (Surgical Oncology)
Consultant Surgical Oncologist
Available on Request
MON - SAT
9:30 AM - 6:00 PM
Thursday (Not Available)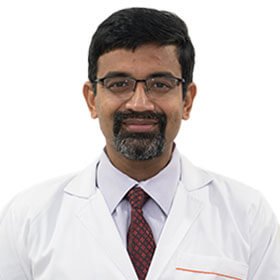 Dr. Hemanth Vudayaraju
MS(General Surgery) , M.Ch (Surgical Oncology), DNB (Surgical Oncology),
14 Years Of ExperienceDirector - Surgical Oncology & Minimal Access OncoSurgery and Robotic Surgeon
4 awards
Expertise
Robotic Surgery
Esophageal and Upper GI surgery
Thoraco- Laparoscopic Onco Surgery
Gynae Oncology
Available on Request
MON-SAT
09:00AM - 05:PM
Dr. Sowmya Korukonda
MS, DNB (Surg. Onco.), FMAS
Consultant Surgical Oncologist
1 awards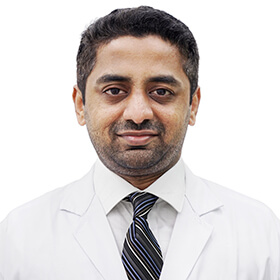 Dr. Nived Rao Balmoori
MBBS, MS General Surgery, MCh Surgical Oncology, FMAS (Minimal Access Surgery)
6 Years Of ExperienceAssociate Consultant in Surgical Oncology
Expertise
Head and Neck
Gynecological
Bone and Soft tissue
Gastrointestinal Surgeries
Available on Request
MON - SAT
10:00 AM - 05:00 PM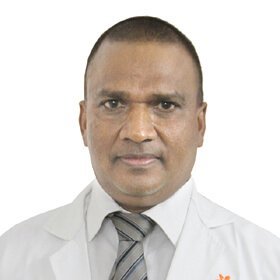 Dr. M Jagan Mohan Reddy
MD (Radiation Oncology)
25 Years Of ExperienceConsultant Radiation Oncologist
1 awards
Expertise
All Pre Procedures Radiation Oncology
Intensity modulated radiotherapy (IMRT)
RapidArc - Radiation Therapy for Cancer Treatment
SRS (Stereotactic Radiosurgery)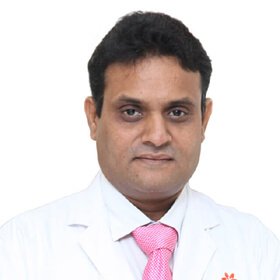 Dr K Srinivaas
MD, DNB (Radiation Oncology), PDCR
21 Years Of ExperienceDirector - Department of Radiation Oncology
2 awards
Expertise
Cervic, Endometrial Cancers etc
Head and Neck Cancers , Lung Cancer
Brain Tumors , Prostate Cancer
Advanced techniques - SBRT
Available on Request
MON - SAT
9:00 AM - 3:30 PM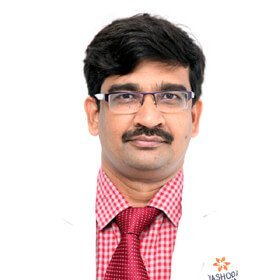 Dr. K. Kiran Kumar
MD, DNB (Radiation Therapy)
14 Years Of ExperienceConsultant Radiation Oncologist
Expertise
Rapid Arc Technique/SRS/SRT
Available on Request
MON - SAT
12:00pm - 4:00pm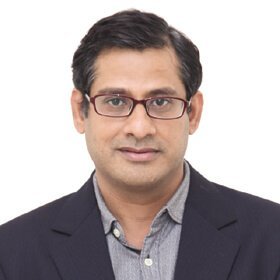 Dr. Shyama Prasanna Satpathy
MD(Radiation Oncology)
10 Years Of ExperienceConsultant Radiation Oncologist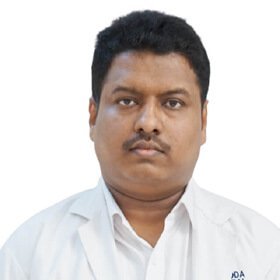 Dr. K. Syed Akram
MD (Radiation Oncology)
8 Years Of ExperienceConsultant Radiation Oncologist
3 awards
Expertise
External beam radiation therapy, 2 DRT, 3DCRT, IMRT, IGRT, SRS, SRT, RAPID ARC
Brachytherapy for cervix cancer: Intra cavity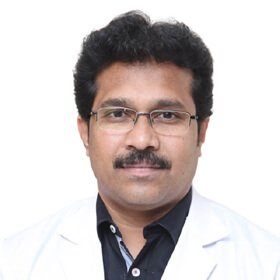 Dr. B. Ramakrishna Prasad
MD (Radiation Oncology)
15 Years Of ExperienceConsultant Radiation Oncologist
Available on Request
MON - SAT
10:00 AM - 5:00 PM
2nd Saturday (Not Available)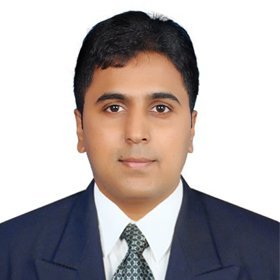 Dr. G. Bharath Chandra
MD (Radiation Oncology), ECMO
6 Years Of ExperienceConsultant Radiation Oncologist
4 awards
Expertise
Sterotactic Techniques in Radiation Oncology
Clinical trials in Oncology
Head and Neck, GI Malignancies, Thoracic
Palliative care in Oncology
Available on Request
MON - SAT
10:00am - 5:00pm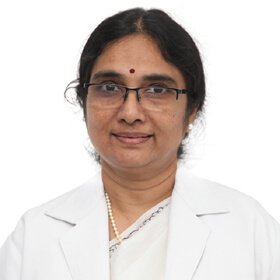 Dr. Y. Nalini
MD, DNB (Radiation Oncology)
27 Years Of ExperienceConsultant Radiation Oncologist
Expertise
Expertise in the management of solid tumors with simultaneous chemotherapy, targeted therapy and hor
Gastrointestinal cancers and breast cancers with specialization in Internal Modulated Radiotherapy
Image-guided radiotherapy and Rapid arc radiotherapy & stereotactic body radiation therapy
Available on Request
MON - SAT
11:00am - 2:00pm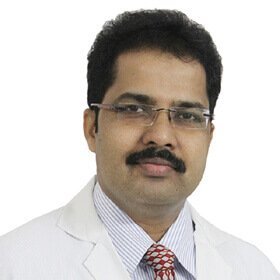 Dr. R Bala Shankar
MD (Radition Oncology)
16 Years Of ExperienceConsultant Radiation Oncologist
Expertise
Highly skilled in High precision radiotherapy (IMRT/IGRT/SRS) and interstitial Brach therapy.
Other areas of interest are gynecological malignancies, Head and Neck cancers. Brain tumors, Tot
He has published original research papers in Indexed International & National Journals.
Available on Request
On Call Appts Only
10am - 5pm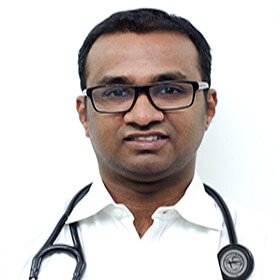 Dr. D Shiva Prasad
M.D (Radiotherapy)
Consultant Radiation Oncologist
Expertise
IMRT/SBRT/SRS
IGRT
PARTICLE THERAPY
Head and neck onclogy
Available on Request
MON - SAT
3:00pm - 5:00pm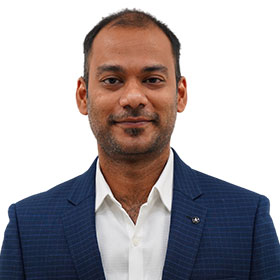 Dr.Sandeep Kumar Tula
MD, Radiation Oncology, PGIMER, (National Institutional Ranking Framework- Rank 2)
5 Years Of Experience Consultant Radiation Oncologist
Expertise
SRS
SBRT
SRT
Gynaecological malignancies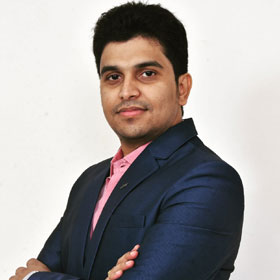 Dr. Pradeep Kumar Karumanchi
MBBS, ECFMG (USA), DNB (Radiation Oncology)
11 Years Of ExperienceConsultant - Radiation Oncology
Expertise
Cyberknife Robotic Radiosurgery
Radiomics & Artificial Intelligence in Oncology, Precision Oncology
Tomotherapy, SRS, SRT, SBRT, TBI, IGRT, IMRT, RapidArc (VMAT)
Brachytherapy - ICBT, ISBT & ILBT
Available on Request
MON - SAT
10:00 AM - 05:00PM
What kind of doctor does breast cancer surgery?
Breast cancer specialists can be as mentioned below:
Medical Oncologist: A doctor who specializes in the medical treatment of cancer. Medical oncologists fully understand how cancers behave, grow and how to use medications to treat them. They identify the possibility of breast cancer recurring, as well as the need for additional treatment such as chemotherapy, hormone therapy, or radiation therapy. The medical oncologist manages general cancer care and monitors health during the treatment. They frequently check the progress of the patient, review laboratory & X-ray results, monitor medical care before and after the treatment.                                                                                                                                                                                                            
Surgical Oncologist: A doctor specializing in the surgical treatment of cancer. Surgical oncologists perform biopsies and other procedures such as removing a lump or breast. These physicians received training in general surgery and additional training in Surgical Oncology.
Breast Surgeon: A doctor who specializes in the surgical removal of breast tumors and lymph nodes will save the breast as much as possible. These doctors may also perform biopsies to diagnose or treat cancer.
Plastic Surgeon: Surgeon specializing in breast reconstruction.
Radiologist: A doctor who is trained to examine X-rays, CT scans, MRI scans, Ultrasounds, and other types of images that present the interior view of the body.
Pathologist: The doctor examines tissue samples under a microscope. They determine the presence and size of the cancer. Alongside they also identify how many lymph nodes the cancer has after the surgery.
Radiation Oncologist: A doctor trained in cancer treatment with radiation therapy.
Other healthcare professionals involved in the treatment of breast cancer:
Oncology nurses 

The radiation technology expert who helps the patient maintain the correct posture or position during the treatment and delivers the correct dose of radiation to the site of breast cancer.

A radiation physicist who plans to keep the radiation dose and the treatment field as safe as possible.
How long does a breast cancer operation take?
Breast Cancer surgery is an operation to remove the breast. It is used to treat breast cancer in women and in men. The operation lasts 90 minutes and most people go home the next day. It can take 4 to 6 weeks to recover after the surgery. If the patient undergoes breast reconstruction at the same time they are more likely to be in the hospital for 4 to 7 days.
How soon after diagnosis of breast cancer is surgery necessary?
There are various reasons why surgery for breast cancer may be necessary the following week and chemotherapy may be delayed a month or two after surgery, or treatment for stage 4 cancer may need to be started. Not all people are ready for surgery when they are diagnosed. Studies suggest that researchers look at the time of diagnosis and the start of chemotherapy to determine whether delayed treatment affects the overall survival of breast cancer patients. Yet, early detection of breast cancer may have effective results compared to the disease diagnosed at a late or advanced stage.
Is breast cancer surgery major surgery?
Breast Cancer Surgery is considered major surgery for the following reasons:
This procedure involves the permanent removal of one or both breasts, which is a major risk factor.

Typically, the procedure takes up to 4 hours depending on the severity of the disease.

It is performed under general anesthesia.

Depending on the survival rate, patients may need to stay in the hospital for a few days.

It is a process of both physical and mental dehydration.
How do I choose a breast surgeon?
Choosing a doctor to treat breast cancer is one of the most important decisions that a patient can make. The primary care physician can refer the patient to one or more specialists. These doctors often work as a team during the course of treatment. If all of the healthcare professionals are involved from the time of diagnosis, the chances of getting the best possible care are high, so every doctor can come together on the same page and work as a team.