Top 2 Rheumatology Doctors in Hyderabad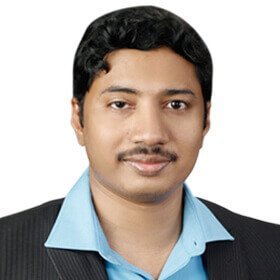 Dr. I. Rajendra Vara Prasad
MD, DM (Rheumatology)
Consultant Rheumatologist
1 awards
Expertise
Systemic Lupus Erythematosus, Myositis and Rheumatological Emergencies
Day time OPD
MON - SAT
10:00 AM - 03:00 PM
Locations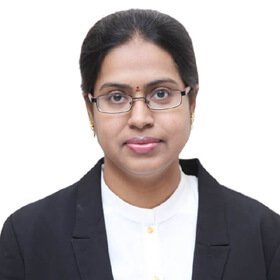 Dr. Keerthi Talari
MD, DM (Rheumatology)
11 Years Of ExperienceConsultant Rheumatologist
27 awards
Expertise
Systemic Lupus Erythematosus (Exclusive Lupus Clinic on Every Wednesday)
Rheumatoid Arthritis and Pediatric Rheumatology
Day time OPD
MON - SAT
10:00 AM - 04:00 PM
Locations
Best Rheumatologists in Hyderabad
Yashoda Hospitals, Hyderabad provides patients with some of the best rheumatic surgeons and doctors in India. The consultants are widely renowned in their respective fields and come with years of experience and expertise. The specialists believe in delivering comprehensive treatment and care to all the patients.
The department is supported by a multidisciplinary team of experts. The team includes the finest rheumatology doctors, rheumatology specialists, and rheumatologists in Hyderabad, as well as other trained staff. These experts have the experience and expertise to handle all rheumatic emergencies and complex cases.  
The team is well-versed with advanced technology and modernized treatment. They pledge to give the patients one of the best rheumatic treatments with efficient and painless methods. 
The Center for Rheumatology is dedicated to the diagnosis and treatment of all patients with diseases of the joints, with a well-maintained and equipped rheumatic department. We also have a dedicated physiotherapy department to help arthritis patients. Additionally, we are one of the few hospitals that provide advanced rheumatology treatment in Hyderabad. 
The department treats more than 100 types of arthritic conditions at Yashoda Hospitals, Hyderabad. They are equipped with specialized tests essential for the diagnosis of these conditions and also state-of-the-art imaging facilities like CT, MRI, ultrasound, and DEXA scanning.
When should I see a rheumatologist?
Almost everyone experiences muscle or joint pain from time to time. However, when the muscle and joint pain does not resolve on its own, additional evaluation may be needed. Typically, the primary care physician is consulted for the first evaluation. If there is a concern for an underlying rheumatic condition, the consultant then refers the patient to an expert for evaluation.
Who are the best rheumatologists in Hyderabad?
Some of the best rheumatologists in Hyderabad are Dr. I. Rajendra Vara Prasad, Dr. Sunitha Kayidhi, Dr. A. N. Roy, and Dr. Keerthi Talari. They are available at Yashoda Hospitals for consultation on a prior appointment.
Who is the best Rheumatoid arthritis doctor in Hyderabad?
Dr. Keerthi Talari is one of the best doctors for consultation and management of Rheumatoid arthritis with over 8 years of experience in the field and has treated multiple people suffering from this condition.
Who is the best arthritis doctor in Hyderabad?
Dr. A. N. Roy is a consultant rheumatologist with over 14 years of experience in rheumatology, and expertise in the treatment of osteoporosis.
Who is the best doctor for lupus in Hyderabad?
Dr. I. Rajendra Vara Prasad and Dr. Sunitha Kayidhi are among the experts for the treatment of lupus in Hyderabad with years of experience in the field.