Dermatology Hospital in Hyderabad
Best Skin Hospital in Hyderabad
The center for Dermatology at Yashoda Hospitals, offers treatments for various skin diseases and ailments such as Acne, Eczema, Psoriasis, Modern PUVA Therapy, ACTINIC RAY (sun exposure tanning), marks, scars and adopts surgery for warts.
Dermatology Treatment in Hyderabad
The dermatologists at Yashoda Hospitals use the latest techniques like phototherapy (PUVA) to treat diseases such as Vitiligo, Psoriasis, etc., with great results.
The inherent disfiguring nature of some skin diseases often causes tremendous emotional stress to patients. Our consultants complement the medical treatment given to patients by providing psychological support through counseling.
Health Blogs for Dermatology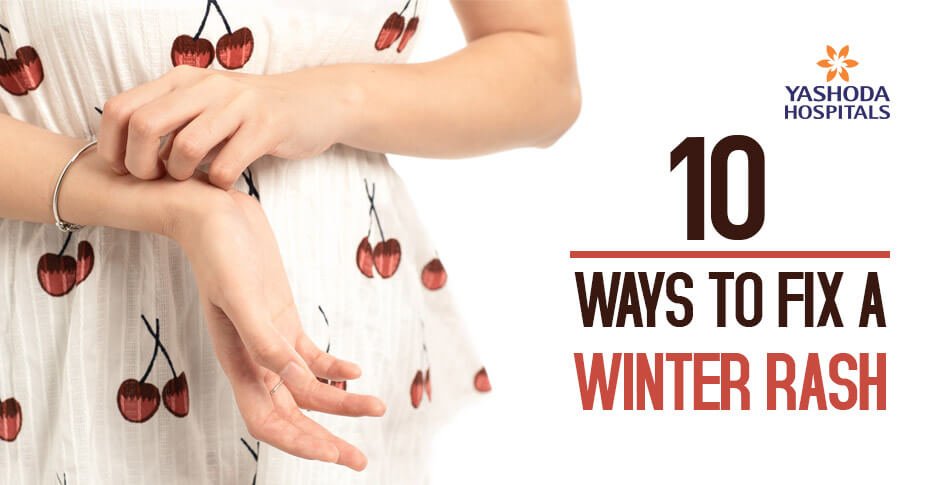 How to Fix a Winter Rash?
Dec 03, 2019 18:50
Winter is upon us, and the temperature outside seems to be less than friendly to your skin. Be proactive and safeguard your skin against winter rashes by following these home remedies.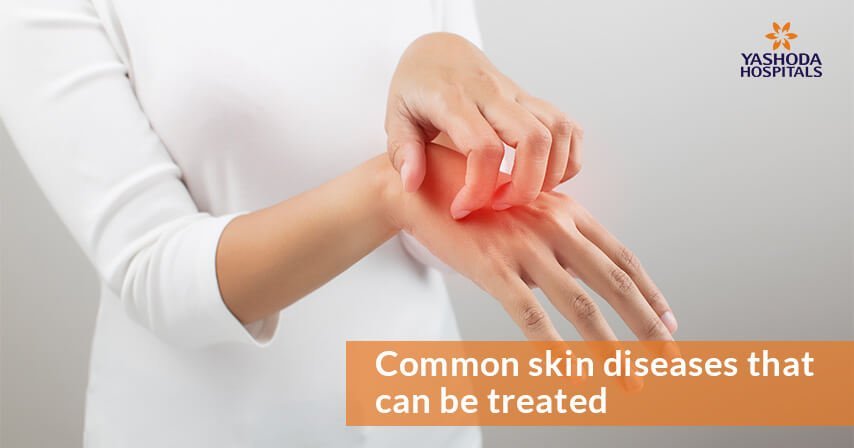 4 treatable skin diseases: dermatitis, eczema, psoriasis, skin cancer
Jan 11, 2019 15:02
Your skin itching, breaking out or showing some peculiar rashes or allergies and you are not sure what that is? Skin conditions are varied with similar symptoms, that may be changes related to aging, hormones, genetics, allergic reaction or exposure to sun or toxic chemicals.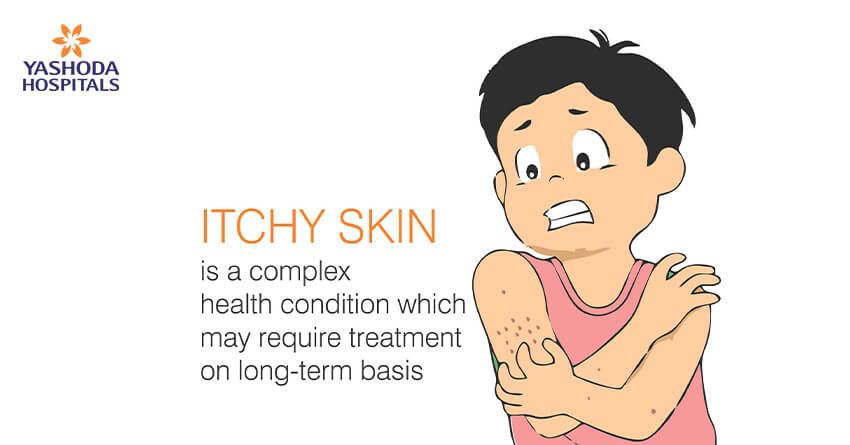 Itchy Skin
Oct 22, 2016 04:41
Itchy skin is a complex health condition which may require treatment on long-term basis Pruritus or itchy skin may occur due to rash or another skin condition. It may represent an underlying disease or serious condition viz. liver disease or kidney failure. Itchy skin can be seen in people with dry skin, eczema, allergies, hives, […]