Is obesity linked to cancer? Tips to Avoid Obesity and Cancer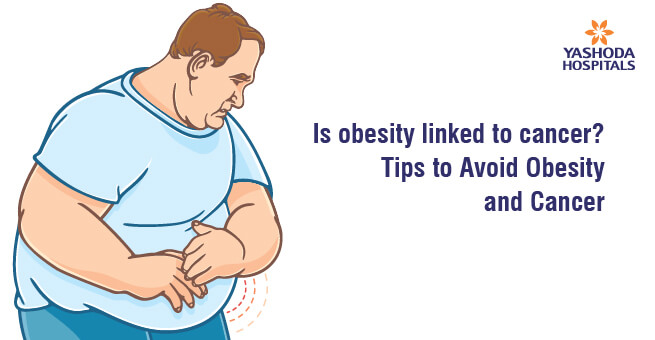 Did you know that being overweight or obese increases your risk of developing cancer? It may sound surprising, but being overweight or obese is associated with an increased risk of 13 types of cancer which are Adenocarcinoma of the esophagus, Breast (in women who have gone through menopause),colon and rectum, uterus, gallbladder, upper stomach, kidneys, liver, ovaries, pancreas, thyroid, meningioma (a type of brain cancer) and multiple myeloma. Though there are numerous risk factors for cancer, avoiding tobacco use and maintaining a healthy weight are two of the most important steps to take. 
Other risk factors include hormone levels, gene changes (called mutations), long-term infections, and alcohol use. Being overweight or obese does not guarantee that someone will get cancer, but it does make them more likely to get cancer than if they maintained a healthy weight. 
Overweight or obesity is defined as a weight that is greater than what is considered a healthy weight for a given height. Adults with a BMI ranging from 25.0 to 29.9 are considered overweight. Obesity is defined as having a BMI of 30 or higher. BMI is calculated and interpreted differently in children and adolescents. Children's BMI is frequently compared to the average BMI of other children their age.
How Does Obesity Lead to Cancer?
Obesity and being overweight can cause changes in the body that can lead to cancer. Long-term inflammation and higher-than-normal levels of insulin, insulin-like growth factor, and sex hormones are examples of these changes. The more excess weight a person gains and the longer a person is overweight, the greater the risk of cancer. 
Visceral fat cells are large and numerous, leaving little room for oxygen. Furthermore, a low-oxygen environment promotes inflammation. Inflammation is the body's natural response to injury and disease. Long-term inflammation, on the other hand, caused by excess visceral fat, can be harmful to the body and increase the risk of cancer.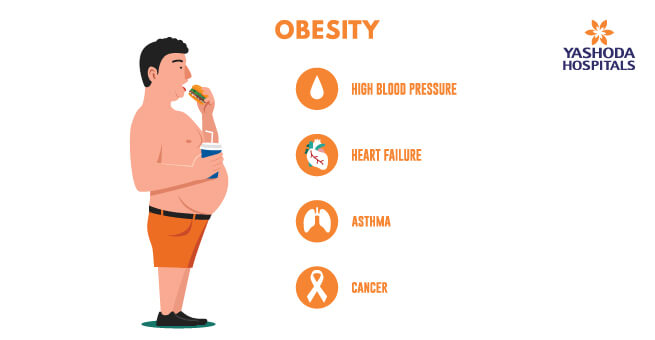 Did you know that being overweight or obese increases your risk of developing cancer?
Why is being overweight associated with a higher risk of cancer?
Researchers discovered several reasons why being overweight can affect cancer risk after studying the relationship between body weight and cancer risk. 
Extra weight raises insulin and insulin growth factor-1 (IGF-1) levels, which can lead to the development of some cancers. 

Fat tissue also produces more oestrogen, which can aid in the development of some cancers, such as breast cancer. 

Chronic, low-level inflammation is more common in obese people (especially those with more belly fat), and it has been linked to an increased cancer risk. 

Fat cells have an impact on how the body regulates cancer cell growth.  
Eating a balanced diet, maintaining a healthy weight, and incorporating regular exercise into one's routine all help to reduce the risk of cancer.
Here is a list of factors that are to be followed to avoid obesity and cancer
Maintain a normal body weight throughout your adult life
 One of the most important ways to avoid obesity and cancer is to maintain a healthy weight throughout life. There is a lot we can do to avoid weight problems and manage most cancers. Many people believe they have the ability to reduce their risk of coronary heart disease, but they consider most cancers to be a major incurable health problem. Evidence suggests that a small percentage of cancers and weight problems are inherited, whereas food, nutrition, physical activity, and body composition all play important roles in the prevention of most cancers and weight loss. 
Every day, engage in physical activity for at least 30 minutes
All forms of physical activity protect against certain cancers and weight gain. However, moderate activity, such as brisk walking, is advised. As your fitness improves, strive for more vigorous physical activity on a daily basis.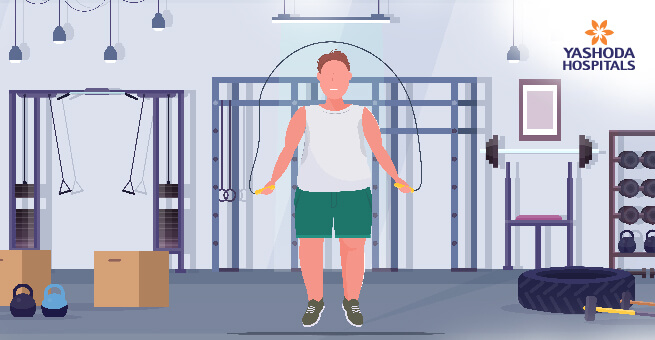 Consume fewer calorie-dense foods and avoid sugary drinks
The best way to avoid weight gain is to avoid calorie-dense foods such as fat-rich fast foods, processed foods such as chips and candy bars, and even healthier options such as bagels, pretzels, and dried cereals because all dry, processed foods contain a lot of calories in a small amount. It is very easy to consume 1,000 to 2,000 calories before feeling satisfied.
Consume mostly plant-based foods
It is critical to consume five servings of fruits and vegetables per day, as well as relatively unprocessed whole grains or legumes with each meal. Fruits and vegetables contain a significant amount of dietary fiber and a variety of micronutrients while being low or relatively low in calorie density. 
Limit your intake of red meat and avoid processed meat
Red meats such as beef, pork, and lamb, as well as processed meats such as sausage, bacon, hot dogs, salami, and ham, are likely causes of colon, esophageal, lung, stomach, and prostate cancer. Furthermore, "diets high in animal fats are frequently relatively high in calories, increasing the risk of weight gain."
Limit alcoholic drinks
Alcoholic beverages have been linked to mouth, larynx, and colorectal cancer, as well as liver cancer. If you drink alcohol, the cancer report recommends that you limit your intake to no more than two drinks per day for men and one drink per day for women. Because heart disease is a much larger factor in these groups, these modest levels of consumption are associated with lower risk of heart disease only among middle-aged and older individuals. 
Limit consumption of salt 
Salt is essential for human health and life, but at much lower levels than are commonly consumed in most parts of the world. Some cancers, particularly stomach cancer, are thought to be caused by salt and salt-preserved foods. It is recommended that processed foods with added salt contain no more than 2,400 milligrammes of sodium per day. 
Meet nutritional requirements solely through food, not supplements
Supplements for cancer prevention may have unanticipated side effects. Food, not dietary supplements, is the best source of nutrition.
Mothers to breastfeed; children to be breastfed
Breastfeeding is protective for both the mother and the child, according to research on cancer and other diseases. 
Follow the cancer prevention recommendations for cancer survivors.
If they are able, and unless otherwise advised, cancer survivors (all cancer survivors, before, during, and after active treatment) should follow the lifestyle guidelines outlined in the NCI report.  
Though several factors contribute to the development of the risk of obesity, a healthy lifestyle that prioritizes exercise and eating can provide numerous other health benefits and reduce the risk of many health concerns such as obesity. Obesity should be avoided. Lose weight by eating fresh vegetables and fruits, limiting salt intake, and avoiding fatty animal products and refined carbohydrates. You should not smoke. Daily exercise is recommended. That is how cancer is prevented. 
However, if you've made significant lifestyle changes and are still gaining weight or finding it difficult to lose weight, it's time to see a doctor.
References
Obesity and Cancer
About Author –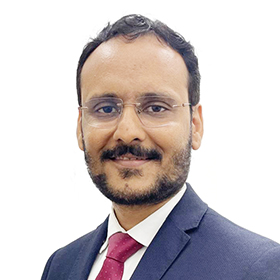 Dr. Sachin Marda
MS (General Surgery), DNB (MNAMS), Fellowship in GI and Laparoscopic Surgery, MRCS (Edinburgh, UK), MCh (Surgical Oncology), DNB (MNAMS), Fellowship in Robotic Surgery
Senior Consultant Oncologist & Robotic Surgeon (Cancer Specialist)