RapidArc for highly targeted Tumor Treatment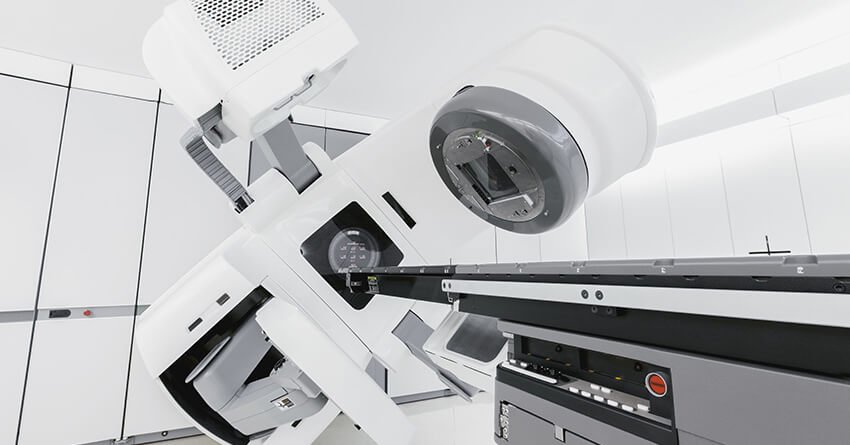 RapidArc radiation technology is the latest innovation in the rapid arc radiation therapy treatment for cancer. It replaces the static field intensity-modulated radiotherapy (IMRT) treatments. RapidArc modulates the radiation for high conformity while rotating the machine around the patient. It rotates four times faster than conventional IMRTs.
RapidArc's precision to deliver the exact amount of radiation with complete control of ON and OFF as per the tumor's motion makes it highly useful and beneficial. This feature makes it greatly suitable for the treatment of head and neck, lung and prostate tumors, with the patient having to spend lesser time on the treatment bed.
RapidArc radiotherapy delivers highly targeted treatments to tumors that are moving, especially the lung tumors. Yashoda Hospitals, a top cancer hospital in Hyderabad, has pioneered the use of RapidArc radiotherapy technology in India for the treatment of tumors of the brain, head, and neck.
The Cancer Institute at Yashoda Hospitals Hyderabad phased out the use of 'static-field' intensity-modulated radiotherapy (IMRT) treatments and replaced it with RapidArc for the treatment of tumors to provide the best cancer treatment. In single and multiple rotations, the RapidArc machine provides radiotherapy treatments to cancer patients.
Speed and precision of radiotherapy make RapidArc highly beneficial for cancer patients. For the patient, it is not just the speedy treatment, the little time spent on the treatment bed also makes a big difference. At Yashoda Hospitals, one of the best cancer hospitals in India, RapidArc has been very successful in the treatment for cancer in the brain, head, and neck for the last six years.
Yashoda Hospitals extends the benefit of RapidArc Radiotherapy Treatment to the poor and underprivileged sections of the society on a pro bono basis who may lack access to cancer treatment centers. The less-privileged people of the society, who cannot afford advanced radiotherapy, are provided RapidArc treatments for brain, head and neck tumors.
Yashoda Cancer Institute is a renowned Centre of Excellence in India for the treatment of different types of cancer. It is one of the best cancer hospitals in Hyderabad and caters to the treatment needs of 10,000+ new cancer patients of India and other countries.