Omicron – New SARS COV2 Variant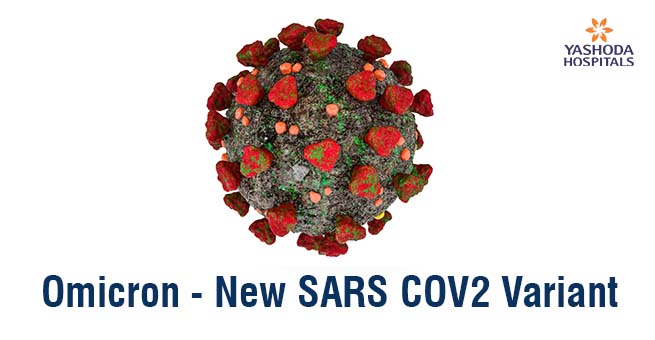 A new SARS COV2 variant (B.1.1.529) was discovered in the Gauteng Province of South Africa on November 9, 2021. It was first reported to the World Health Organization (WHO) on November 26, 2021, and is now known as 'OMICRON,' and is classified as a 'Variant of Concern.' This variant has spread to at least 13 countries on five continents despite early detection and the imposition of several measures to limit its spread.
Although it is unclear whether Omicron is more transmissible than other variants, a fourfold increase in new cases since the strain's emergence in South Africa suggests it is highly infectious. According to some reports, it spreads seven times faster than the Delta variant. According to preliminary evidence, the Omicron strain may also increase the risk of reinfection.
The disease was initially reported in young university students who had mild symptoms, leading to the assumption that Omicron causes mild and atypical symptoms like excessive fatigue. However, determining the severity of the disease caused by the Omicron variant in the general population will take several days to weeks.
Over 50 mutations have been found in B.1.1.529, 32 of which are thought to be on the spike protein (compared to 10 mutations in the Delta variant). 15 of these 32 are related to the receptor-binding domain, a component of the spike protein that is required for cell invasion. Because the spike protein is the target of most available vaccines, scientists around the world are concerned about vaccine efficacy against this strain. A number of studies are currently underway to determine the potential impact of this variant on our current countermeasures.
SARS CoV2 diagnostic tests that are currently available continue to detect new variants such as Delta. There is currently no evidence that these tests will produce more false negative results when detecting the Omicron variant. B.1.1.529, according to the South African NICD, has a deletion in the S gene that allows for rapid identification of the variant without genome sequencing.
The general public's protection measures against Omicron or any other variants remain unchanged. Everyone should keep a physical distance of at least 1 metre, wear a well-fitting mask, avoid poorly ventilated or crowded spaces, practise good hand hygiene, and get vaccinated when their turn comes.
About Author –
Dr. V Nagarjuna Maturu, Consultant Pulmonology, Yashoda Hospital, Hyderabad. 
MD, DM (Pulmonology)
His special interest lies in Bronchoscopy and Endobronchial Ultrasonography (EBUS), Medical thoracoscopy, Sleep Medicine, Rigid bronchoscopy and Therapeutic bronchoscopic procedures.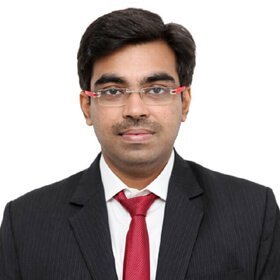 Dr. V Nagarjuna Maturu
MD, DM (Pulmonary & Critical Care Medicine), FCCP (USA), FAPSR
Senior Consultant, Clinical and Interventional Pulmonology