National Nutrition Week – Eat Right, Feel Bright!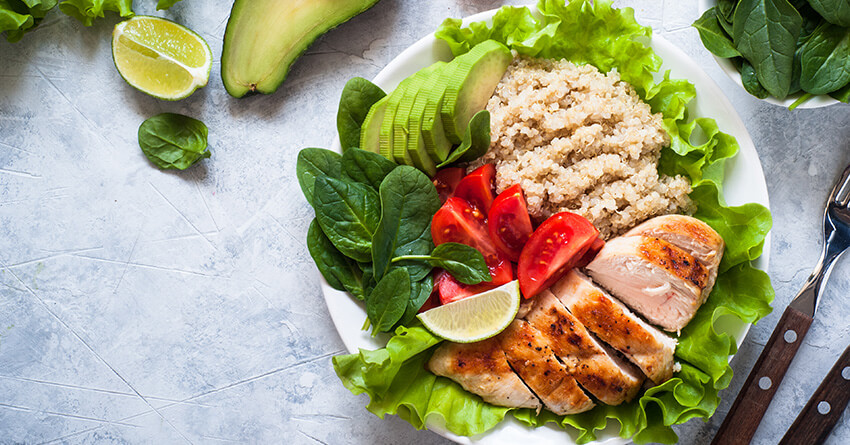 The National Nutrition Week is celebrated annually to encourage people to make healthy lifestyle choices and eat right.
National Nutrition Week is celebrated every year in the first week of September, with the objective of creating awareness on the importance of nutrition for health. This was an initiative started by the Government of India in 1982 to reduce the level of malnutrition in the country.
National Nutrition Week is meant to draw attention to the impact of nutrition on not just individual health but also on development, productivity, economic growth and national development as well. The continuing idea is to promote good health through nutrition education.
What is Nutrition? 
Nutrition is understood to be the consumption of food by a person in relation to their dietary needs. It is an issue of survival and health of the current and future generations.
Food provides the nutrients required to be healthy – fats, proteins, carbohydrates, vitamins, minerals and water and a staple diet that has all of these elements is a healthy, balanced diet. A healthy diet over a lifetime not only helps prevent malnutrition but also can hold off a whole range of noncomunicable conditions as well.
But with changing lifestyles and the subsequent shift in dietary patterns has resulted in people consuming foods that have high levels of sugars and salts, distorting the balance of a healthy diet. This is once of the issues that National Nutrition Week hopes to address.
Malnutrition
Malnutrition is a very broad term that could refer to either under nutrition, where the body does not get enough nutrients, or over nutrition, where although there are enough calories being consumed, the food doesn't have the right nutrients required for growth.
Malnutrition due to over eating is becoming a challenge due to the changing lifestyle and eating patterns.
While on the other hand, under nutrition is a persisting problem in developing countries due to poverty, corruption, illiteracy and lack of awareness of the importance of good nutrition. This is particularly relevant in a country like India where the population is also a contributing factor.
Malnutrition in India 
Malnutrition or sub nutrition occurs when a person does not consume the required amount of food. And according to the World Food Programme statistics, India is home to quarter of the world's undernourished people, and this includes a third of the undernourished children. While the rates of hunger have been dropping steadily in the last 30 years, the population of chronically malnourished and stunted has been at around 38%. It also contributes to half of all the deaths worldwide in children. 
What can you do?
Malnutrition can be combated by taking the time to notice the symptoms, which can include depression, loss of fat, longer recovery from illness, reduced muscle mass, irritability, tiredness and a lower sex drive. In children, severely malnourishment can lead to slow behavioural and intellectual development. By consuming a balanced diet, malnutrition can be avoided. This means eating the right balance of carbohydrates, fruit and vegetables, protein, dairy, fats and even water.
It is important that malnutrition is addressed as a whole because of the of the burden it places on the socio-economic fabric of society. It starts with making people aware of the problems of malnutrition and taking measures to fix this, like the importance of nutritious foods like fresh fruit and vegetables, legumes, meat and milk. National Nutrition Week aims at ensuring exactly this, providing all people the access to healthier and more sustainable diets in order to eradicate malnutrition.