Influenza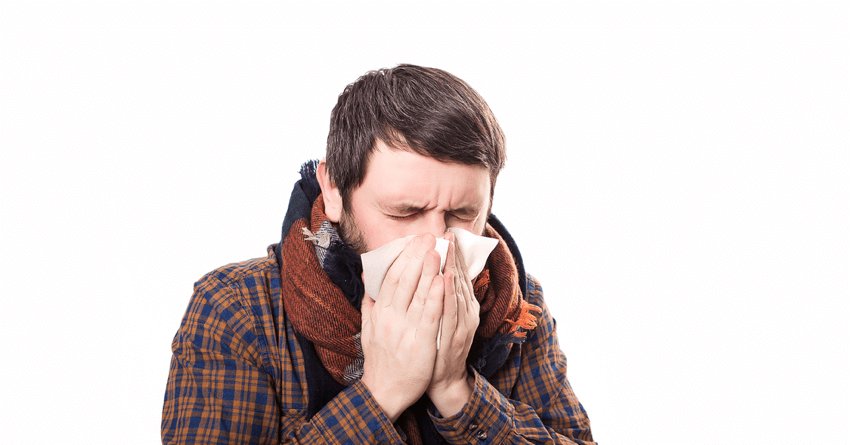 Influenza or flu is a contagious respiratory illness caused by virus that infects the nose, throat, and lungs
Influenza or flu is a viral infection that affects the nose, throat and lungs. It has to be distinguished from stomach flu that causes diarrhea and vomiting. Influenza goes away on its own however in some it may pose some serious complications. Children under 2 years of age and adults over 65 years are greatly vulnerable to influenza. Also susceptible to influenza are residents of nursing homes, pregnant women and those with weakened immune system. People who are obese and those suffering from asthma, heart and kidney diseases and diabetes may also be affected by influenza.
CAUSES
Influenza is a contagious disease that spreads from person to person by cough, sneezing or talking. The influenza virus is transferred by droplets in the air. The symptoms of influenza infection are visible in 5 to 10 days, when the virus becomes active and starts spreading. Children and aged adults with weakened immune system are greatly susceptible to influenza. There are different strains of influenza virus. So, those who had influenza may also be affected by a different strain of the virus.
SYMPTOMS
The symptoms of influenza are evident after 5 to 10 days of infection. Influenza is marked by high fever, muscle ache, chills and sweating, headache, persistent cough, fatigue and weakness, nasal congestion and sore throat.
RISKS AND COMPLICATIONS
Certain factors are responsible for increasing the risk of developing influenza. These include age of the person, living conditions, weakened immune system, chronic illnesses, pregnancy and obesity. Children below 2 years of age and adults who are over 65 years may be easily affected by influenza. Also, those undergoing cancer treatments are greatly susceptible to influenza.
Obese people with BMI of 40 and more are also at the risk of influenza. The complications of influenza are seen only in a few. Influenza is a seasonal disease that goes away after a week or two. In the high-risk categories (children, aged adults, and the low-immunity leveled) the fall-out is evident as pneumonia, bronchitis, asthma flare-ups, heart problems and ear infections.  
TESTS AND DIAGNOSIS
There are a number of influenza or flu tests that help in detecting the stage of the viral infection. Most common of these tests is "rapid influenza diagnostic tests." During the test process, your doctor or clinical specialist swipes the inside of your nose or back of the throat with a swab, which is later tested for influenza virus.
TREATMENT
Good rest and plenty of fluids (fruit and vegetable juices) help in the effective treatment of influenza or flu.  Green juice, a mix of fruits and veggies (cucumber, apples, limes, kale, parsley and mint) has proteins, fats and carbs which help in supporting the immune system and strengthening the body against influenza. However, children and aged adults with chronic diseases and low-immunity levels need specialist advice and monitoring.