HIPEC – Chemotherapy redefined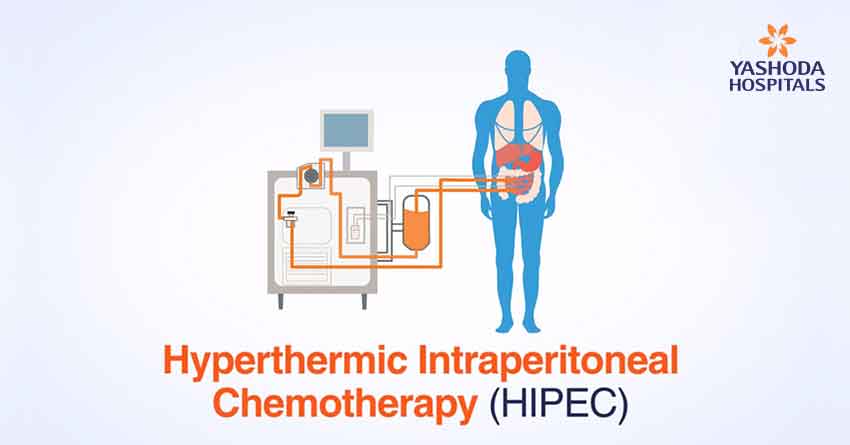 What is HIPEC, a surgery for abdominal cancer?
Treating advanced tumors is a challenge due to the extent and location (difficult-to-reach sites) of spread. Earlier, the choice of treatment for cancers that have spread to the abdomen or peritoneum, was conventional cytoreductive surgery followed by chemotherapy administered intravenously. However one of the major challenges with IV administration of chemotherapy is that even though it can reach the distant organs via the blood, it reaches inadequately in the peritoneal cavity. As a result, the cancer cells do not get destroyed totally. However, in recent times, a unique chemotherapy procedure combined with surgery is offering hope to millions afflicted by late-stage cancers that have spread to the abdominal cavity. Termed as HIPEC and also known by common names like chemo wash, hot chemo or sugar baker procedure, this treatment modality is not only about increasing survival rates but also improving the quality of life for these individuals.
HIPEC differs from traditional chemotherapy which is generally given intravenously or orally. Hyperthermic Intraperitoneal Chemotherapy (HIPEC) is a novel treatment method of delivering concentrated chemotherapeutic medicines at a high temperature (usually between 41 to 42 degrees Celsius) directly in the person's abdomen. HIPEC is generally combined with abdominal surgery for different forms of cancers that have originated or spread inside the abdominal cavity. Hence, HIPEC is also called as CRS-HIPEC (Cytoreductive surgery with HIPEC).
Why is HIPEC commonly called "
stomach cancer
" surgery? Which type of cancers can be treated with HIPEC?
HIPEC is colloquially referred to as "stomach" surgery i.e. surgery of the abdomen. It is generally combined with surgery to remove any tumors in the abdomen. Though HIPEC is used in the treatment of cancer of the stomach i.e. gastric cancer, it is not the only indication for HIPEC surgery.
HIPEC is shown to be effective in treating advanced or metastatic cancer of other organs like:
Appendix
Colon
Ovary
Mesotheliomas
Gastric cancers
Some forms of sarcoma that are limited to the peritoneal or abdominal cavity
HIPEC can be an effective treatment option for individuals where other forms of treatment are ineffective or not available or not suitable.
How does HIPEC work?
Before initiating HIPEC, the surgeon performs a cytoreductive surgery i.e. removes the visible tumors in the abdominal cavity. The extent and nature of this surgery depend on the nature and location of a tumor. Once this procedure is done, the doctors proceed to deliver HIPEC. Chemotherapy solution heated to 41 – 42 ℃ is instilled in the abdomen to destroy those cancer cells that are not visible to the naked eye. It is noted that chemotherapy medicines exert an enhanced effect of killing cancer cells in hyperthermic conditions i.e. when the temperature is increased. The chemotherapy solution is circulated inside the abdominal cavity and reaches places that are generally difficult to access during surgery. The solution remains in the abdominal cavity for around 90 minutes to ensure the effectiveness of the procedure. The objective of HIPEC is to destroy the microscopic cancer cells and prevent them from growing into new tumors.
What are the criteria that make one a candidate for HIPEC?
Individuals with either of the following conditions are eligible for HIPEC:
Stage 4 abdominal cancers with a limited spread in the abdominal cavity and limited treatment options. Evidence of spread of cancer to the liver is not a favorable sign.
The possibility of a complete cytoreductive surgery on the tumor prior to HIPEC. If it is possible for the surgeon to do a complete or near-complete cytoreduction, it makes the candidate ideal for HIPEC.
Type of cancer and its pathology also impacts the selection of the case.
What are the benefits & risks of HIPEC?
HIPEC differs from conventional chemotherapy in terms of the way it is used. HIPEC is a much more targeted type of chemotherapy wherein the microscopic cancer cells that cannot be surgically removed are effectively killed. It is much more effective in killing cancer cells without having the side effects of conventional chemotherapy like diarrhea and hair loss.
There are risks inherent to this procedure since it is combined with extensive surgery. This is like any other abdominal cancer surgery. Poorly selected individuals with poor general condition and extensive cancer spread in the abdomen are at particularly high risk of developing severe complications like bleeding, severe infections including pneumonia and death.
Considering the risks and benefits of HIPEC, this procedure is useful in carefully selected individuals for whom other treatment modalities have not proven useful.
Are the side effects of HIPEC the same as that of chemotherapy?
Since HIPEC is delivered directly at the location of a tumor and not instilled in the body like conventional chemotherapy, the side effects like hair loss, oral sores and diarrhea generally do not occur.
The chemotherapy medication that is delivered through HIPEC in the abdominal cavity can be absorbed in the bloodstream and lead to some side effects. However, these are considerably less than those of conventional chemotherapy. There are however side effects related to the surgical procedure itself like internal bleeding and infection.
What are the complications of HIPEC?
There are complications associated with HIPEC when combined with surgical removal of abdominal tumors. Since the surgical procedures done with HIPEC are extensive, the risks can range from minor to severe including death. Some of the other risks include:
Internal bleeding
Leaks from the surgical site
Serious infections
Lung complications
Blood-related toxicity has also been seen in persons undergoing HIPEC. This, however, depends on the nature of chemotherapy medicine and the duration for which it was used.
However, chances of these complications occurring could be reduced with good post-operative care.
What are the survival rates of HIPEC surgery for stomach cancers?
The median survival rate for individuals undergoing surgery with HIPEC was 18.8 months as compared to 12.1 months for surgery alone and a median disease-free survival of 13.6 months and 7.8 months respectively. Individuals undergoing HIPEC had no additional morbidity and mortality as compared with surgery alone. HIPEC outcomes improve drastically when done by experienced surgeons in persons fit for surgery.
What is the average length of hospital stay after HIPEC surgery?
The surgical procedure itself is extensive and could take around 8-14 hours depending on the type of cancer and its extent. Post-operative care is of paramount importance to monitor outcomes and prevent any complications. The individuals are required to stay in the hospital for around 10-12 days. The length of stay could increase in case of any severe complications post-therapy.
How long does it take to recover from HIPEC surgery?
The time for recovery depends on many factors including
The extent of surgery,
The person's general condition
Underlying illnesses
Person's age.
Typically, in an uncomplicated case, the person is able to walk around by the time they get discharged from the hospital. They can return to work in a month's time, however, heavy lifting is not allowed at least for 2-3 months post the procedure. The person may feel fatigued for up to 2-3 months post the procedure. Most people return to normal functioning in 3 to 6 months after the procedure.
What are the chances of recurrence of cancer after HIPEC surgery?
There is a 27% risk of recurrence after HIPEC as per one study. Also, individuals with severe complications and extensive disease had two-fold odds of having an early recurrence. However, selecting the right case and use of a multimodality approach for treatment including the expertise of an experienced surgeon greatly reduced the recurrence rates.
How often is HIPEC done in conjunction with other necessary surgeries?
HIPEC is generally a part of a surgical procedure which is commonly referred to as Cytoreductive Surgery (CRS), the surgical removal of visible cancer or a tumour in the abdominal cavity. HIPEC is delivered after completion of CRS to target the microscopic cancer cells that remain in the body. CRS and HIPEC combined to provide an effective treatment approach for advanced abdominal cancers.
Is HIPEC done at all cancer treatment centres or is it only done at specialized centres?
Some of the important considerations for performing HIPEC procedure is the availability of facilities that have skilled resources including a skilled and trained surgeon as well as the specialized equipment required for the procedure.
The treatment centre should also have support infrastructure to tackle any serious complications that might arise during or post-therapy.
HIPEC is currently offered only at selected specialized centres that are equipped with advanced technology and deploy a multidisciplinary team-based approach for this mode of cancer treatment.
How should one choose a surgeon/facility for HIPEC?
Among the several factors for choosing an appropriate HIPEC facility, the experience and expertise treating surgeon are of paramount importance. The person should be comfortable with the treating doctor. The facility should have a state of the art operation theatre for carrying out the procedure as well as a multi-disciplinary team including doctors and paramedics trained in HIPEC to assist the person during recovery. Other factors like having appropriate resources for pre and postoperative care should be considered as well. It has also been proven by research that one of the strongest factors that directly contribute to better clinical outcomes is the level of experience of the surgeon and/or facility. With a reasonable experience in performing these procedures, the overall outcomes can be improved by way of better selection of individuals for the procedure, strong surgical expertise and good postoperative management. This said all such complex surgical procedures are inherently risky. These risks can be mitigated but not eliminated.
What factors govern the cost of HIPEC surgery?
In-patient hospital admission and Intensive Care Unit (ICU) charges account for the major share of cost for HIPEC surgery. Severe complications post HIPEC can incur additional costs owing to prolonged ICU and ward stay as well as costs for additional diagnostic and therapeutic measures used for investigating and treating the complications.
Conclusion:
CRS and HIPEC is an effective treatment modality in the management of advanced abdominal cancers. When done in carefully selected persons by an experienced surgeon in a facility employing a multidisciplinary approach, the person outcomes can be greatly improved.
References:
Mayo Clinic.Mayo Clinic Q and A: Unique chemotherapy for late-stage cancers. Available at: https://newsnetwork.mayoclinic.org/discussion/mayo-clinic-q-and-a-unique-chemotherapy-for-late-stage-cancers/. Accessed on 26th December 2018.
World Journal of Gastroenterology. Hyperthermic intraperitoneal chemotherapy: Rationale and technique. Available at: https://www.wjgnet.com/1948-5204/full/v2/i2/68.htm. Accessed on 26th December 2018.
US National Library of Medicine. Early recurrence after cytoreductive surgery (CRS) and hyperthermic intraperitoneal chemotherapy (HIPEC). Available at: https://www.ncbi.nlm.nih.gov/pubmed/29869757. Accessed on 26th December 2018.
US National Library of Medicine. Complications of Cytoreductive Surgery and HIPEC in the Treatment of Peritoneal Metastases. Available at: https://www.ncbi.nlm.nih.gov/pubmed/27065713. Accessed on 26th December 2018.
US National Library of Medicine. Survival and quality of life following cytoreductive surgery plus hyperthermic intraperitoneal chemotherapy for peritoneal carcinomatosis of colonic origin. Available at: https://www.ncbi.nlm.nih.gov/pubmed/21674272. Accessed on 26th December 2018.
Journal of Clinical Oncology.CYTO-CHIP: Cytoreductive surgery versus cytoreductive surgery and hyperthermic intraperitoneal chemotherapy for gastric cancer with peritoneal metastasis: A propensity-score analysis from BIG RENAPE and FREGAT working groups.
Available at: http://ascopubs.org/doi/abs/10.1200/JCO.2018.36.4_suppl.8. Accessed on 26th December 2018.
About Author –
Dr. Sachin Subash Marda, Consultant Oncologist (Cancer Specialist), Yashoda Hospitals, Hyderabad
Dr. Sachin Subash Marda specializes in breast cancer, head & neck cancer, gastrointestinal cancers, gynecological and urological cancers. He has a vast experience in several robotic surgeries, laparoscopic surgeries, day care oncological procedures and HIPEC.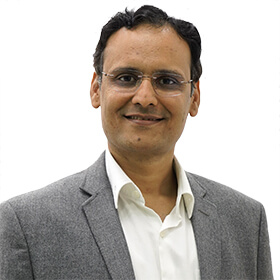 Dr. Sachin Marda
MBBS, MS (General Surgery), DNB (MNAMS), Fellowship in GI and Laparoscopic Surgery, MRCS (Edinburgh, UK), MCh (Surgical Oncology), DNB (MNAMS), Fellowship in Robotic Surgery
Senior Consultant Oncologist & Robotic Surgeon (Cancer Specialist)