Complete Wellness and Improved Quality of Life through Executive Health Check-up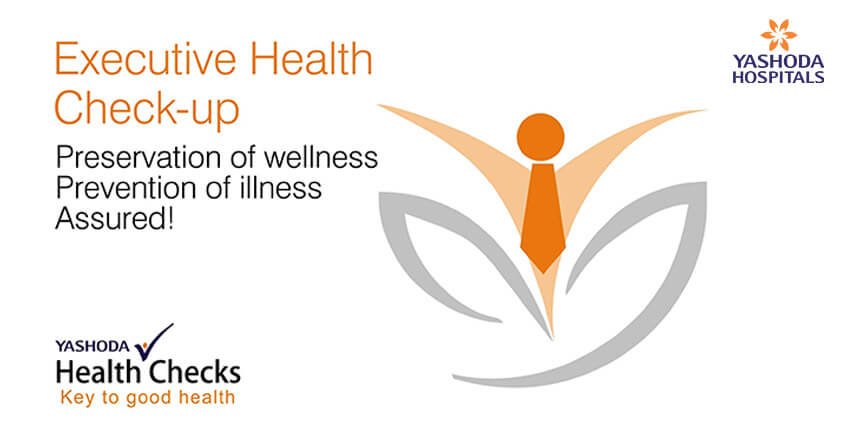 An Executive is an important functionary responsible for diverse organizational functions and services. Executives play a crucial role in carrying out policy implementation. They are the face of the company or business to the end users and customers.
For that matter, an Executive puts the maximum effort to position the business in the market, and strives towards profitability. The pain and stress that the Executive undergoes during the course of duty has its toll on the physical and mental condition with high scope for stress, depression and fear of negation.
A business Executive's role is never an easy one. The high expectations of the employer, coupled with extreme work pressure forces the Executive to seek avenues to overcome the pain and stress. Significantly, the Executives fall victim to smoking and drinking, which serve as ready avenues to stressful professional life.
The impact of prolonged smoking and drinking is disastrous, and the fall-out is evident as high BP, pre-diabetic condition, lung and liver diseases, gastric trouble and kidney disorders, and body pains.
As visiting a doctor is considered a time consuming process by the Executive, a pain killer or antacid tablet may serve as a temporary relief. This neglect, knowingly or unknowingly may lead to far more impactful health conditions, crippling the body and disturbing normal life, totally.
A timely health check-up by Executives goes a long way in preserving their health, and having a normal life, with no interruptions of their routine. Health check-ups for Executives are available at all major private and public hospitals.
These health check-ups focus on achieving early detection of a disease or anomaly, and provides for arresting the progress of most diseases. It is considered that, if diagnosis is timely, majority of the heart & kidney diseases and several cases of cancer can be managed and arrested.
Yashoda Hospitals Hyderabad, a renowned name in healthcare services of the region, offers the best-in-the-class health check-ups for Executives. Our Executive Health Check-up package drives the norm to offer the most comprehensive health check-up for Executives.
The Executive Health Check-up includes, complete blood picture, stool and urine examination, biochemistry, pap smear (for women executives), microbiology, blood grouping, cardiac investigations, radiology and lung investigations and eye checks.
The consultant physician, gynecologist and ophthalmologist provide for expert advice and suggestions for any medical condition. The dietician guides in the right course of food as per the health condition of the patient. Details of the Executive Health Check-up include,
Haematology: Hb, RBC, MCV, Total WBC, ESR, Peripheral Smear, and Stool Routine, Ova & Cysts
Biochemistry: GTT, PLBS, Creatinine, Serum Lipid Profile, Urea and Uric acid, Liver Function Test, and Serum Calcium
Histopathology: Pap smear (for women)
Microbiology: HIV, HbsAg (or) Thyroid Profile (T3, T4 & TSH), PSA (Prostate Specific Antigen) for men above 50 years
Blood Bank: Blood Grouping & Rh Typing, Testing for Bombay Group in 'O' Group people
Cardiac Investigations: ECG (Resting) and 2D ECHO
Radiology Investigations: Radiography Chest, Ultrasound Whole Abdomen & Pelvis
Lung Investigations: Pulmonology Function Test
Eye Check: Visual acuity and Eye Pressure
Examination & Consultation: Overall review of health check up findings and counseling by Consultant Physician, Consultant Gynecologist, and Consultant Ophthalmologist. On examining consultant‰Ûªs recommendation, the Dietician Consultation can be availed.