Role of Corpectomy in Spine Surgery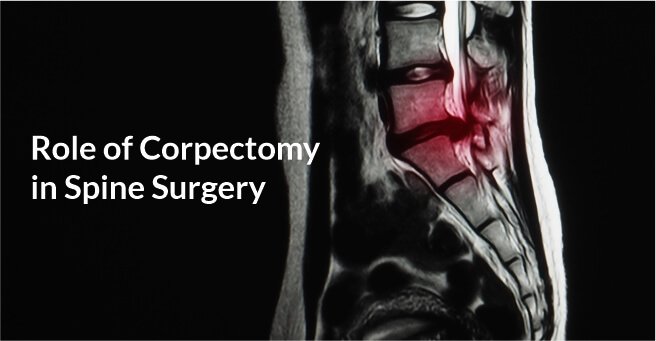 Corpectomy is a surgical procedure of removing the entire or a part of the vertebral body which involves decompression of neural elements and maintaining sagittal balance of the spine. Corpectomy is a technically demanding procedure with increased risk of postoperative morbidity. However, this procedure is done in selected cases, to remove anterior neural compression, deformity correction, tumor resection and in cases where anterior support is needed (trauma and infection).
A case series with corpectomy from cervical to lumbar level performed during the last year is presented. Conditions which included were degenerative, deformity, trauma, infection and tumors.
Background
A 45 year old female presented with D1-D2 Pott's spine and cord compression, she had B/l Lower limb weakness of 2/5 with bladder incontinence.
Diagnosis and Treatment
D1, D2 corpectomy with cage fixation and posterior cervico-dorsal stabilization was done by substernal approach for additional support
to prevent implant failure.
MRI – D1, D2 involved with complete collapse of D2 collection compressing the cord
Intra op positioning of the patient
Post op X-ray