EBUS-TBNA for Diagnosis of Tuberculosis / Sarcoidosis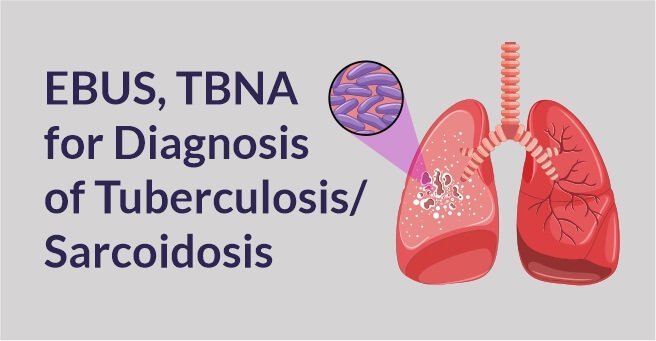 Background
A 42 year old female came with chief complaints of dry cough, low grade fever, breathlessness, chest discomfort since 1 month with no history of loss of weight or appetite.
Diagnosis And Treatment
Chest X-ray shows superior mediastinal widening. CT chest shows mediastinal lymphadenopathy with right upper paratracheal node measuring 2*3 cm and lung parenchyma show fissural nodules. EBUS TBNA was done under general anaesthesia and ROSE (Rapid Onsite Examination) was positive for non-caseating Granulomatous Inflammation. Bronchoscopy was done simultaneously which showed nodular mucosa suggestive of sarcoidosis.
EBUS TBNA aspirate for AFB Smear and GENEXPERT- MTB turned out to be positive. Tuberculosis presenting with non-caseating granulomas and fissural nodules is rare and atypical.
Figure 1: Healthy Mucosa
Figure 2: Nodular Mucosa
Figure 3: Healthy Mucosa
Figure 4: Nodular Mucosa
Figure 5: Lymph node size Paratracheal Node (4R)
Figure 6: Paratracheal node Elastography – Type 2 Node
Figure 7: Paratracheal node EBUS – TBNA
About Author –
Dr. Mallu Gangadhar Reddy, Consultant Pulmonologist, Yashoda Hospitals - Hyderabad
MD, DNB (Pulmonology), FCCP (USA)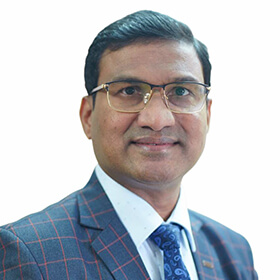 Dr. Mallu Gangadhar Reddy
MD, DNB (Pulmonology), FCCP (USA)
Senior Consultant & Interventional Pulmonologist
About Author –
Dr. Mahesh Gudelli
Dr. Varun
Yashoda Hospitals, Secunderabad