Role of Corpectomy in Spine Surgery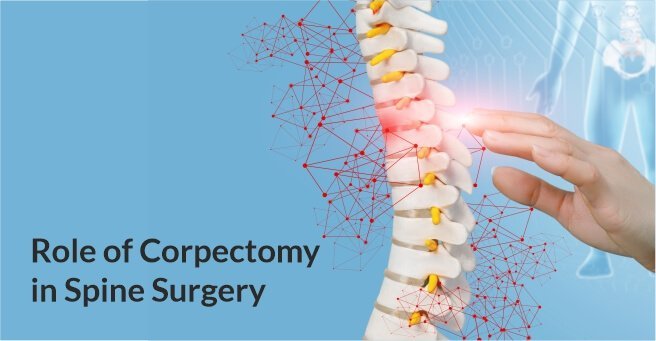 Corpectomy is a surgical procedure of removing the entire or a part of the vertebral body which involves decompression of neural elements and maintaining sagittal balance of the spine. Corpectomy is a technically demanding procedure with increased risk of postoperative morbidity. However, this procedure is done in selected cases, to remove anterior neural compression, deformity correction, tumor resection and in cases where anterior support is needed (trauma and infection).
A case series with corpectomy from cervical to lumbar level performed during the last year is presented. Conditions which included were degenerative, deformity, trauma, infection and tumors.
Background
A 23 year old male, alleged to have met with RTA, sustained injury to his back. CT scan revealed D12 unstable burst fracture with paraplegia.
Diagnosis and Treatment
Pre op CT and MRI images showing unstable D12 burst fracture with retropulsion of fragment compromising the cord. D12 corpectomy was done and anterior support with mesh cage and local bone graft with posterior stabilization was done.
Pre op CT and MRI images showing unstable D12 burst fracture with retropulsion of fragment compromising the cord
Mesh cage filled with local bone graft
Intra op pictures showing Mesh cage filled with local bone graft as anterior support
C-arm images of mesh cage and pedicle screw fixation