Facts About Diabetes or An invisible illness on the prowl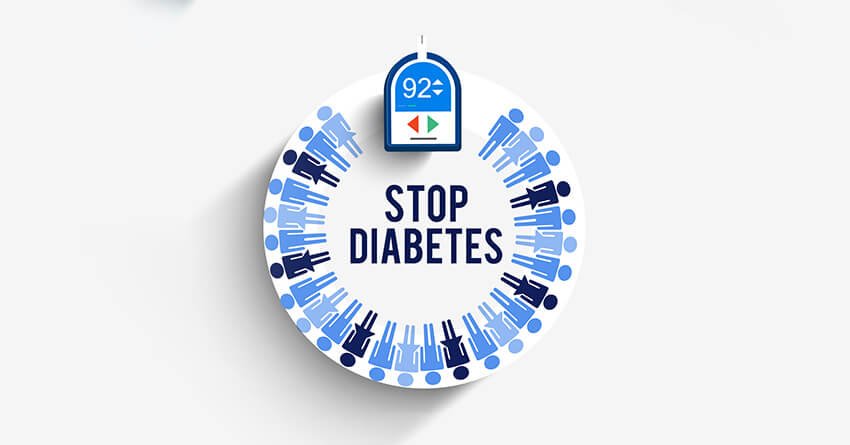 Diabetes or Diabetes mellitus (DM) includes a group of metabolic diseases. Diabetes is characterized by high blood sugar levels in the blood over a prolonged period. A diabetic shows symptoms of high blood sugar including frequent urination, increased thirst, and increased hunger. Cardiovascular disease, stroke, chronic kidney failure, foot ulcers, and eye damage are found in diabetic patients.
Globally, one out of 12 people have diabetes. Unfortunately, one out of every two do not know that they have diabetes. However, there is no cause for concern, as diabetes can be managed effectively. The right course of treatment is to take the best medicine for diabetes.
Diabetes is of three types: Type 1 diabetes is due to pancreas' failure to produce insulin. Type 2 for insulin resistance. Type 3 diabetes is seen in pregnant women. Type 1 and Type 2 are permanent, and Type 3 is temporary. Prevention and treatment of diabetes includes taking of healthy foods, daily exercise, weight control, and avoiding alcohol and tobacco.
By 2014, there were an estimated 387 million people with diabetes, worldwide. Type 2 includes majority of diabetics, nearly 90%. The number of people with diabetes is expected to rise to 592 million by 2035.  $612 billion USD is estimated to be the global economic cost of diabetes in 2014.
In India, patients can avail expert consulting facilities at the best hospitals for diabetes. As the incidence of diabetes is on the rise, the Hospitals across India have risen up to the challenge, and ready with an offer the best treatments for diabetes.