What to eat to manage diabetes effectively?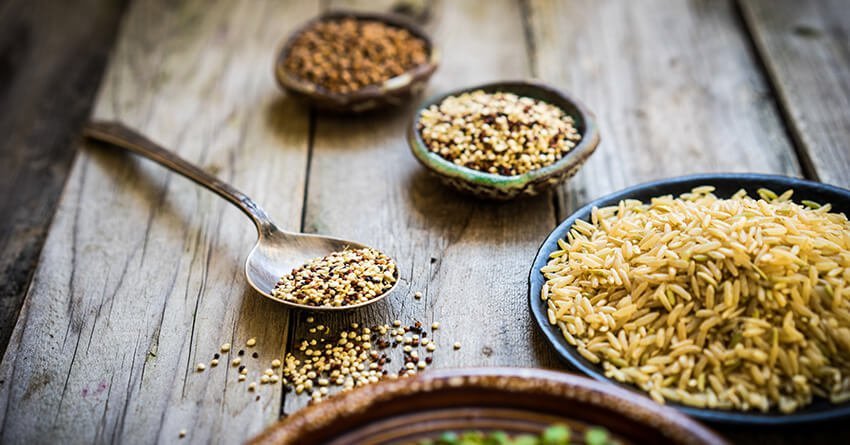 Eating low-glycemic foods helps to keep your diabetes under control
Diabetics need to manage their sugar levels by having a planned diet, exercise and adequate rest. A planned or balanced diet is most crucial for managing diabetics. Any neglect as taking improper diet may spike sugar levels in the blood, and lead to further complications.
In Indian homes, rice and wheat constitute the staple diet, and each having a different glycemic index (blood glucose levels). For good health and control of diabetes, rice and wheat should be taken in moderation, with focus on choosing foods with low glycemic index.
GLYCEMIC INDEX
Different foods like fruits, vegetables and grains have a different glycemic index. They are not metabolized into glucose at the same rate. Those foods with low glycemic index (value of 55 and below) are suitable for diabetics. Those with glycemic index of 56 and 69 may have a moderate impact on blood glucose levels.
Those with 70 and above may have a disastrous impact on diabetic's health. The glycemic index of rice and wheat depends on a number of factors. Polished grain has higher glycemic index, and the type of wheat flour decides the glycemic index of rotis of chapatis.
| | | |
| --- | --- | --- |
| S.NO | FOOD ITEMS | GLYCEMIC INDEX |
| 1. | Brown rice | 68 |
| 2. | White rice | 73 |
| 3. | Whole wheat | 62 |
| 4. | Chickpea or besan | 52 |
IDEAL DIET
Whole-grain chapati or besan chapati has lower glycemic index than regular sliced bread. Chapati is considered as more beneficial for diabetics than brown rice. However, chapati doesn't have the rich nutrients present in brown rice. For diabetics, the ideal diet would include both brown rice and chapati with the former supplying important nutrients, and the later providing lower glycemic index.
Know more about diabetes symptoms and treatment