All you Need to Know About Reduction Mammoplasty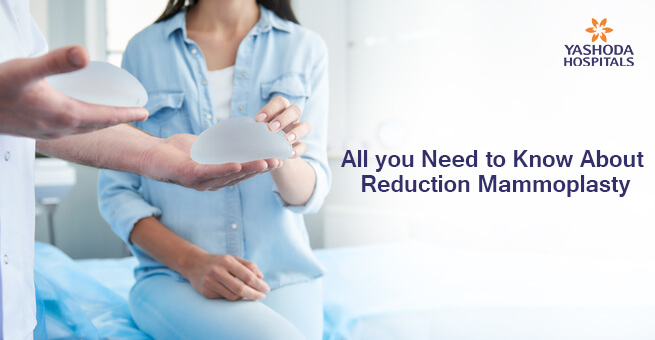 Breast reduction has one of the highest rates of satisfaction of all cosmetic surgery procedures. While the surgery often results in scars, that needs to be discussed with the surgeon to avoid misconceptions. 
Reduction mammoplasty, also known as breast reduction surgery, is a plastic surgical procedure that reduces the size of the breasts and changes their shape by removing breast fat, glandular tissue, and skin. 
People seek reduced mammoplasty procedures because of the disproportionately large size of the breast, which results in back, neck, shoulder pain, and other physical symptoms. Some of them seek this surgery to improve their self-esteem and sense of well-being. Individuals with gynecomastia (a condition where male breasts are abnormally enlarged) may seek breast reduction. 
Breast reduction has one of the highest rates of satisfaction of all cosmetic surgery procedures. While the surgery often results in scars, that needs to be discussed with the surgeon to avoid misconceptions. 
Why is breast reduction surgery recommended?
Breast reduction surgery generally isn't recommended if you have smoking habits, health issues such as diabetes or heart problems, obesity, or want to avoid scars on the breasts. 
Breast reduction can be done at any age, even as a teenager. However, the surgery should be postponed if you have certain future plans like:
Childbirth: Breastfeeding might pose a challenge post-breast reduction surgery, Hence discussion with plastic surgeons regarding the timing of the surgery is essential.
Weight loss: If you are interested in losing weight by changing your diet and starting an exercise program, you might wait to decide if reduction mammoplasty is for you. Breast size changes are common after losing weight.
Are you experiencing back pain, neck pain, other physical symptoms due to disproportionately sized breasts?

Mammoplasty procedures might be recommended

What are the risk factors and side effects?
Lifting heavy objects within the first few weeks of surgery should be avoided to reduce the risk of bleeding problems. Breast reduction surgery has the same risks as any other type of major surgery — bleeding, infection, and an adverse reaction to the anesthesia. Other possible risks include bruising, scarring, removal of or loss of sensation in the nipples and skin surrounding the nipples, difficulty or inability to breast-feed, and differences in the size, shape, and symmetry of the surgically altered left and right breasts, which might lead to further surgery to improve your appearance. 
Breast reduction can result in loss of feeling or changes in sensation in the nipples, which can be permanent in some cases. Though uncommon, some people may experience complications such as inadequate healing, which may necessitate a skin graft.
When should you consult a doctor?
Consult your doctor right away if you have a fever, unusual discharge from the incision site, including pus, suture release or detachment before they are removed, or enlargement of one or both breasts accompanied by pain and pressure.
What are the types of mammoplasty surgeries?
Mammoplasty surgery, which typically takes 3–4 hours involves removing excess breast volume, creating an aesthetic contour, and closing the wound to minimize scarring. Patients with extremely large breasts may require more complex surgery, such as removing the areola (the darker area around the nipple) and nipple before shrinking the breast and reattaching them afterward. Let us take a quick look at the different types of surgeries: 
1. Incision Patterns for Breast Reduction 
There are two types of incision patterns for breast reduction that are commonly used in mammoplasty reduction. Many breast reduction and lift procedures employ a vertical reduction pattern, which frequently results in a 'lollipop scar." Patients with a small or moderate amount of tissue to be removed can have surgery using incision patterns that form a circle around the areola and a vertical, straight line underneath.
Patients with larger breasts or those who may require more tissue removal may choose a wise incision procedure, which results in scars resembling an upside-down T or anchor with a vertical line extending down from the areola scar and meeting a horizontal line under each breast. 
2. Liposuction for Breast Reduction
Liposuction can be used to achieve desired results by removing body fat in the breast area, resulting in a smaller incision and scar than open surgery. 
3. Gynecomastia Surgery
Gynecomastia surgery can be used to remove excess breast tissue or fatty tissue from one or both breasts of an individual who was born male. This surgery includes one option for minimizing scarring by removing tissue without lifting and revisiting the breast skin. In other cases, excess skin, nipple, and areola relocation are required, which may result in additional scarring and operating time.
 What should you expect from the surgery?
Breast reduction surgery is typically performed in a hospital under general anesthesia. A surgeon will attempt to achieve symmetry between the breasts, but differences in breast size and shape may persist. The incision scars may fade over time but have a very low chance of completely disappearing.
Following surgery, the breasts will be wrapped in gauze or bandages, and a tube may be placed under each arm to drain any excess blood or fluid. To reduce the risk of infection, pain medication and antibiotics should be taken. 
The breasts may feel tender and sensitive for a few days or weeks after surgery, or they may be swollen and bruised. To protect the breasts in this situation, surgeons usually recommend an elastic compression bra. It is also advised to limit physical activity for 2-4 weeks after surgery and to avoid wearing underwire bras for a few months.
Breast reduction surgery that is successful can relieve pain in the upper back, neck, and shoulders, increase the ability to participate in physical activities, and promote a more positive self-image.
Although results are visible immediately, it may take months for the swelling to subside and surgical scars to fade. And the breast shape and size can change as a result of factors such as aging and weight gain or loss.
About Author –
Dr. M. V. Chandra Mouli, Consultant Plastic & Cosmetic Surgeon
MS, M.Ch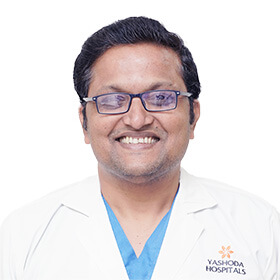 Dr. M. V. Chandra Mouli
MS, M.Ch
Consultant Plastic & Cosmetic Surgeon