How to Prevent Pneumonia in Children?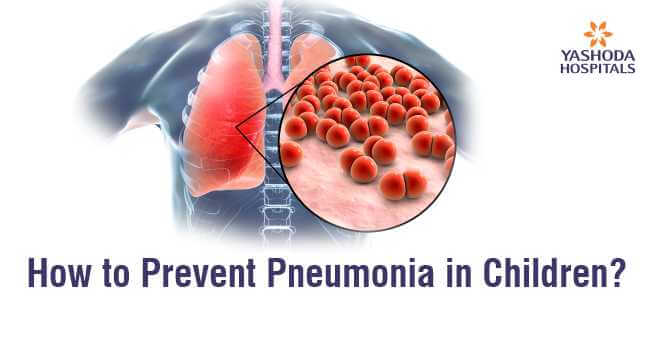 Pneumonia is preventable and treatable, yet it remains the leading infectious cause of mortality and morbidity in children under the age of 5 years. It has been referred to as "The Forgotten killer of children" by UNICEF because historically it has received little attention that it deserves.
World Pneumonia Day is an opportunity to take action towards pneumonia on behalf of all the children of the world. People of any age, any sex, and living in any country are at risk of contracting pneumonia, but the vast majority of all childhood deaths from pneumonia occurs in developing countries.
This year the theme for world pneumonia day 2021 is: Stop Pneumonia, Every Breath Counts.
Risk Reduction in Children
Children from low economic backgrounds are at higher risk of acquiring pneumonia. While most healthy children can successfully fight the infection with their natural defences, children whose immune systems are compromised are at higher risk of developing pneumonia. A child's immune system may be weakened by malnutrition or undernourishment especially in infants who are not exclusively breastfed.
Pre-existing illnesses, such as symptomatic HIV, and measles, increase the risk of contracting pneumonia in children. 
Environmental factors such as indoor air pollution caused by warming and heating fuels (Woods or dung), Living in crowded homes, and parental smoking can increase a child's probability of contracting the infection.
Following measures can reduce the risk of pneumonia:
Reducing the indoor air pollution
Avoid exposure to cigarette Smoke
Frequent handwashing with soap and water
Consuming safe drinking water.
Proper sanitation
Strengthening the Immune system in children can also prevent pneumonia. Some strategies to strengthen immunity in children are 
Consumption of nutritious food, adequate nutrition is key to improving children's natural defences. 
Exclusive breastfeeding for the first 6 months of life. In addition to being effective and preventing pneumonia, it also helps to reduce the length of illness, if a child becomes ill. 
supplementation with Zinc 
Immunization according to the national guidelines which include immunization against Hib, pneumococcus, measles, and whooping cough (pertussis)
Saving a child from pneumonia requires urgent treatment, which includes administration of antibiotics and oxygen supplementation. Most pneumonias require oral antibiotics. Hospitalization is recommended only for severe cases.
Amidst the Pandemic, Covid-19 and pneumonia can be a dangerous combination, double-edged sword with devastating consequences. Wearing a mask, proper Physical distancing, and proper handwashing must be followed to tackle both diseases and prevent both diseases simultaneously. 
Pneumonia is preventable and curable. It has to be prevented adequately and treated immediately to prevent mortality and morbidity.
About Author –
Dr. Sindhura Munukuntla, Consultant Paediatrician, Yashoda Hospital, Hyderabad
D.Ch, DNB (Pediatrics)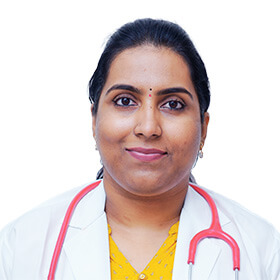 Dr. Sindhura Munukuntla
DCh, DNB (Pediatrics)
Consultant Paediatrician