Gynecological Cancers: Prevent, treat and beat it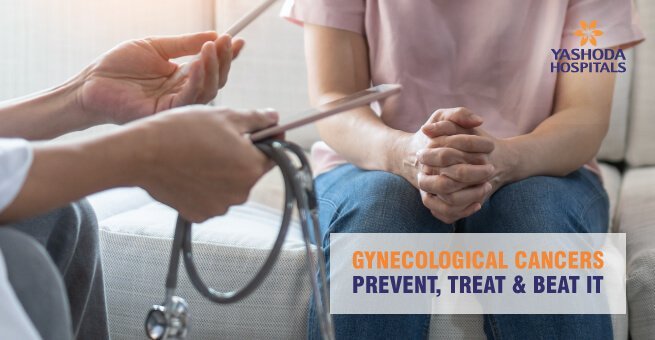 All women are at the risk for gynecological cancers, and risk increases with age. When gynecological cancers are found early, treatment is most effective. It is important to know the warning signs, as treatments are most effective when the cancer is found at an early stage.
 What are Gynecological cancers?
Gynecological cancers are the uncontrolled growth and spread of abnormal cells originating in the female reproductive organs, including the cervix, ovaries, uterus, fallopian tubes, vagina and vulva.
What causes Gynecological cancers?
There are many factors that cause gynecological cancers. Medical research has discovered that some classes of genes, called oncogenes and tumor suppressor genes, promote the growth of cancer. The abnormal function of these genes can be acquired (e.g., through smoking, aging, environmental influences) or inherited. Almost all cervical cancers and some cancers of the vagina and vulva are caused by a virus known as HPV, or Human Papillomavirus.
What are the risk factors?
The risk factors associated with gynecological cancers, include: 
Obesity: When not maintaining a healthy body weight, fat tissues tend to produce higher levels of estrogen, particularly after menopause, which increases the risk.

Positive family history:

 Family history of ovarian cancer, fallopian tube cancer, primary peritoneal cancer or premenopausal breast cancer, or a personal history of premenopausal breast cancer

Erratic lifestyle:

Living an irregular pattern of lifestyle.

Smoking:

Smoking weakens the immune system, which can contribute to one of the risk factors.  

Poor Hygiene:

 Can occur due to poor personal and genital hygiene.

Age:

Older aged women are at a higher risk factor.
What are the symptoms?
Most women will not have specific symptoms, but some may include: 
Vague abdominal bloating

Pelvic heaviness

Abdominal distention

Abnormal vaginal bleeding 

Post-menopausal bleeding
How are Gynecological cancers treated?
To confirm the diagnosis, tissue biopsy or tumor markers like CA 125 is required. Ultrasonography of abdomen and pelvis with  Doppler, X rays and Whole body PET scan may be required to rule out the spread in other distant organs of the body.
Gynecological cancers are treated by using one or more of the following: 
Surgery

Radiation therapy and/or chemotherapy. 
The choice of therapy(s) depends on the type and stage of the cancer. If it is early stage then the treatment may include the complete removal of uterus, ovaries, fallopian tubes, surrounding lymph nodes, omental and other peritoneal deposits.
Making the right treatment choice 
There will be choices on the type of treatment available. It is advised to discuss the treatment options with doctors, family, friends and most importantly with a patient who has been diagnosed and treated for the cancer.
To begin with, one should get clarity on the following key questions.
What are the options?

What are the pros and cons of each option?

Which is the best treatment option?

How to get support to help make a right decision?
There is no harm in taking a second opinion from equally competent professionals. A patient must make informed decisions.
Coping with cancer 
Being diagnosed with cancer, and the treatment that follows can be a very difficult phase to cope with. The support of family, friends, healthcare professionals and other people who have had a similar experience can significantly help during this time.
Information about diagnosis, treatment and management of gynaecological cancers can help you to access emotional support. 
How to prevent Gynaecological cancers?
Leading a healthy lifestyle can help to prevent cancers. The following measures will help reduce the risk of gynaecological cancers:
Annual screening tests for cancer 

PAP smear

HPV DNA

USG abdomen and pelvis

Exercise regularly

Eat a healthy and balanced diet

Don't smoke and avoid second-hand smoke

Maintain a healthy body weight

HPV vaccination.
All women should be aware of gynecological cancer signs and symptoms. Women should be encouraged to have an open dialogue with their peers, gynaecologists and friends and family about risk factors and screenings. 
About Author –
Dr. Sachin Subash Marda, Consultant Oncologist (Cancer Specialist), Yashoda Hospitals, Hyderabad
Dr. Sachin Subash Marda specializes in breast cancer, head & neck cancer, gastrointestinal cancers, gynecological and urological cancers. He has a vast experience in several robotic surgeries, laparoscopic surgeries, day care oncological procedures and HIPEC.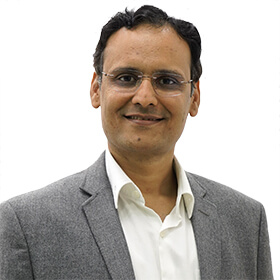 Dr. Sachin Marda
MS, DNB, MCh, DNB (General Surgery, Surgical Oncology)
Sr. Consultant Oncologist & Robotic Surgeon (Cancer Specialist)