Best Transanal Excision Surgery Doctors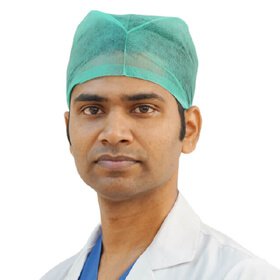 Dr. Dayakar Rao
MS, M.Ch (Surgical Oncology)
10 Years Of ExperienceConsultant Surgical Oncologist
1 awards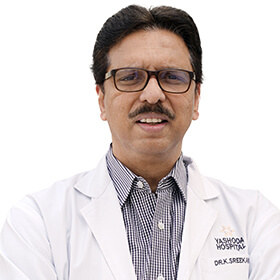 Dr. K. Sreekanth
MS, M.Ch (Surgical Oncology)
21 Years Of ExperienceSr. Consultant Surgical Oncologist
Available on Request
MON - SAT
11:00am - 6:00pm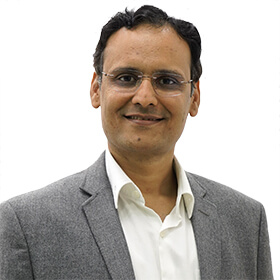 Dr. Sachin Marda
MS, DNB, MCh, DNB (General Surgery, Surgical Oncology)
15 Years Of ExperienceSr. Consultant Oncologist & Robotic Surgeon (Cancer Specialist)
11 awards
Available on Request
MON - SAT
10:00am - 5:00pm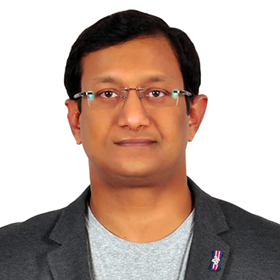 Dr. Sreekanth CN
MBBS, MS, M.ch
11 Years Of ExperienceSr. Consultant - Surgical Oncology Laparoscopic & Robotic surgery, HIPEC Surgery ( Germany)
Available on Request
MON - SAT
9:30 AM - 6:00 PM
Thursday (Not Available)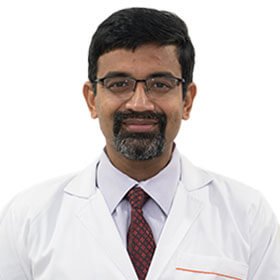 Dr. Hemanth Vudayaraju
MS(General Surgery) , M.Ch (Surgical Oncology), DNB (Surgical Oncology),
15 Years Of ExperienceDirector - Surgical Oncology & Minimal Access OncoSurgery and Robotic Surgeon
4 awards
Available on Request
MON-SAT
09:00AM - 05:PM
Dr. Sowmya Korukonda
MS, DNB (Surg. Onco.), FMAS
Consultant Surgical Oncologist
1 awards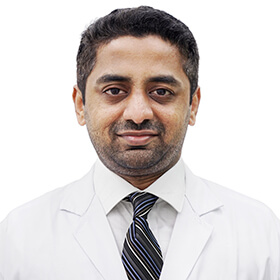 Dr. Nived Rao Balmoori
MBBS, MS General Surgery, MCh Surgical Oncology, FMAS (Minimal Access Surgery)
6 Years Of ExperienceAssociate Consultant in Surgical Oncology
Available on Request
MON - SAT
10:00 AM - 05:00 PM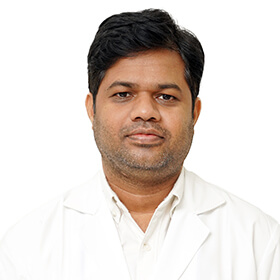 Dr. Saleem Shaik
MBBS,MS, DNB (Surgical Oncology), FMAS
5 Years Of ExperienceConsultant Surgical Oncologist
7 awards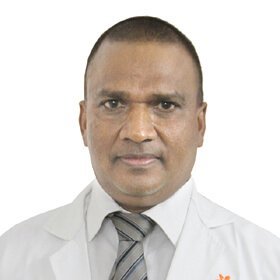 Dr. M Jagan Mohan Reddy
MD (Radiation Oncology)
26 Years Of ExperienceSr. Consultant Radiation Oncologist
1 awards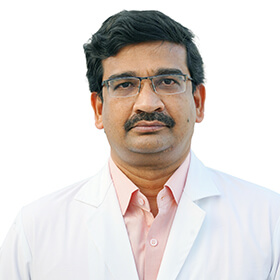 Dr. K. Kiran Kumar
MD, DNB (Radiation Therapy)
15 Years Of ExperienceConsultant Radiation Oncologist
Available on Request
MON - SAT
12:00pm - 4:00pm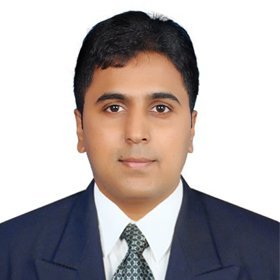 Dr. G. Bharath Chandra
MD (Radiation Oncology), ECMO
8 Years Of ExperienceConsultant Radiation Oncologist
4 awards
Available on Request
MON - SAT
10:00am - 5:00pm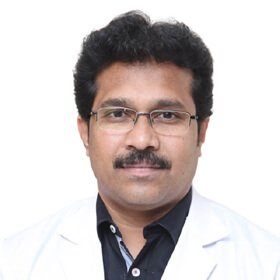 Dr. B. Ramakrishna Prasad
MD (Radiation Oncology)
16 Years Of ExperienceConsultant Radiation Oncologist
Available on Request
MON - SAT
10:00 AM - 5:00 PM
2nd Saturday (Not Available)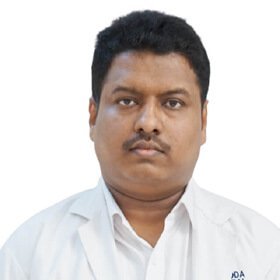 Dr. K. Syed Akram
MD (Radiation Oncology)
9 Years Of ExperienceConsultant Radiation Oncologist
3 awards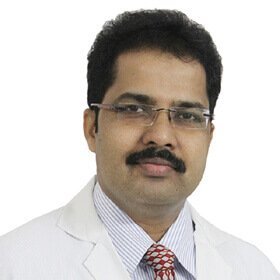 Dr. R Bala Shankar
MD (Radition Oncology)
17 Years Of ExperienceConsultant Radiation Oncologist
Available on Request
On Call Appts Only
10am - 5pm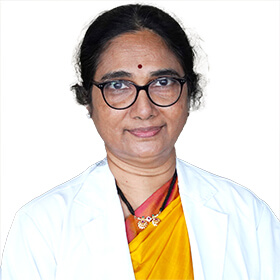 Dr. Y. Nalini
MD, DNB (Radiation Oncology)
28 Years Of ExperienceConsultant Radiation Oncologist
Available on Request
MON - SAT
11:00am - 2:00pm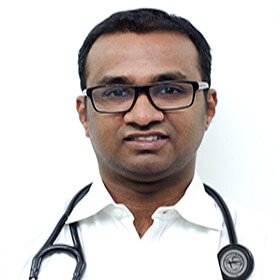 Dr. D Shiva Prasad
M.D (Radiotherapy)
Consultant Radiation Oncologist
Available on Request
MON - SAT
3:00pm - 5:00pm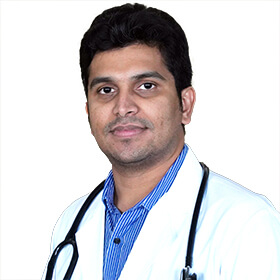 Dr. Pradeep Kumar Karumanchi
MBBS, ECFMG (USA), DNB (Radiation Oncology)
11 Years Of ExperienceConsultant - Radiation Oncology
7 awards
Available on Request
MON - SAT
10:00 AM - 05:00PM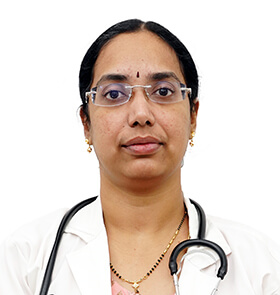 Dr. R. Nivalika
DNB Radiotherapy
9 Years Of ExperienceConsultant Radiation Oncologist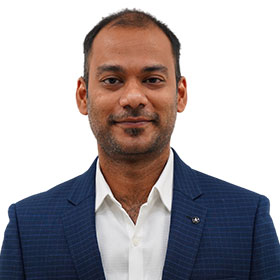 Dr.Sandeep Kumar Tula
MD, Radiation Oncology, PGIMER, (National Institutional Ranking Framework- Rank 2)
6 Years Of Experience Consultant Radiation Oncologist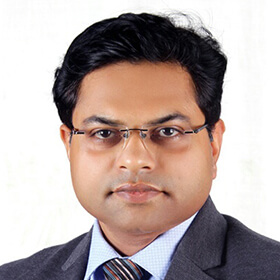 Dr. Kirti Ranjan Mohanty
MBBS, MD(Gold Medalist)
11 Years Of ExperienceConsultant Radiation Oncologist
5 awards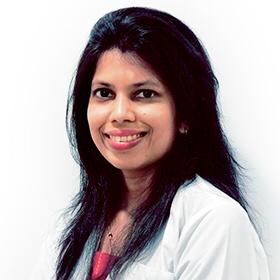 Dr. Nilaxi Khataniar
DNB (Radiation Oncology), MBBS
10 Years Of ExperienceConsultant Radiation Oncology
4 awards
Available on Request
MON - SAT
09: 00 AM - 05:00PM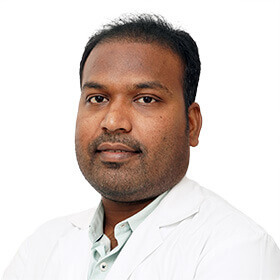 Dr. Vijay Kumar Kontham
MBBS, DNB (Radiation Oncology)
9 Years Of ExperienceConsultant Radiation Oncologist and Pain and Palliative Care Physician
2 awards
What is the recovery time from a transanal excision?
The recovery time required after surgery will be 1-2 days hospital stay, although the patient might feel some discomfort in the back passage.
What is Transanal endoscopic microsurgery?
Transanal endoscopic microsurgery (TEMS) is a surgery that is done through the anus inside the rectum,  with a specially designed microscope and instruments. It is often done to remove benign polyps from the rectum.
What is Transanal excision?
It is an optional surgery for patients with early stage ( stage 1) rectal cancer.
How does transanal excision surgery work?
This excisional surgery is done by removing the tumors and the surrounding tissue near the anus opening and has not spread to anus or sphincter.
Who is the best doctor for transanal excision surgery?
A colorectal surgeon is the best doctor for a transanal excision surgery.