Best Minimally Invasive Parathyroid Surgery Doctors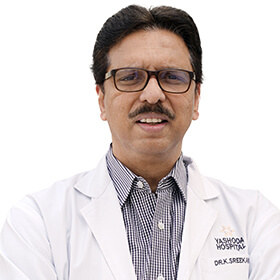 Dr. K. Sreekanth
MS, M.Ch (Surgical Oncology)
21 Years Of ExperienceSr. Consultant Surgical Oncologist
Available on Request
MON - SAT
11:00am - 6:00pm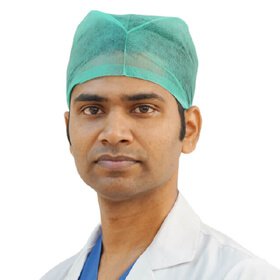 Dr. Dayakar Rao
MS, M.Ch (Surgical Oncology)
10 Years Of ExperienceConsultant Surgical Oncologist
1 awards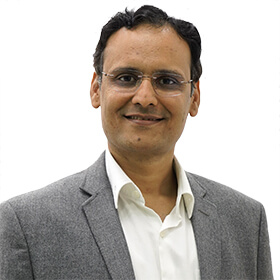 Dr. Sachin Marda
MS, DNB, MCh, DNB (General Surgery, Surgical Oncology)
15 Years Of ExperienceSr. Consultant Oncologist & Robotic Surgeon (Cancer Specialist)
11 awards
Available on Request
MON - SAT
10:00am - 5:00pm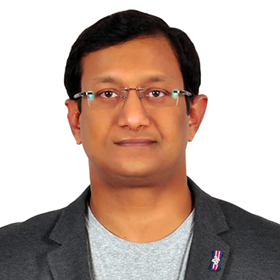 Dr. Sreekanth CN
MBBS, MS, M.ch
11 Years Of ExperienceSr. Consultant - Surgical Oncology Laparoscopic & Robotic surgery, HIPEC Surgery ( Germany)
Available on Request
MON - SAT
9:30 AM - 6:00 PM
Thursday (Not Available)
Dr. Sowmya Korukonda
MS, DNB (Surg. Onco.), FMAS
Consultant Surgical Oncologist
1 awards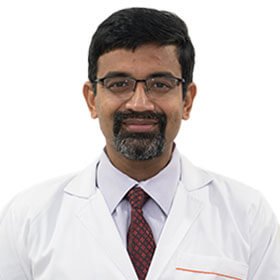 Dr. Hemanth Vudayaraju
MS(General Surgery) , M.Ch (Surgical Oncology), DNB (Surgical Oncology),
15 Years Of ExperienceDirector - Surgical Oncology & Minimal Access OncoSurgery and Robotic Surgeon
4 awards
Available on Request
MON-SAT
09:00AM - 05:PM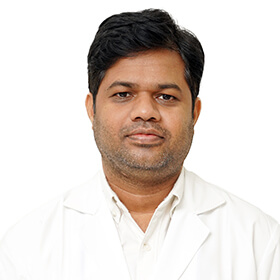 Dr. Saleem Shaik
MBBS,MS, DNB (Surgical Oncology), FMAS
5 Years Of ExperienceConsultant Surgical Oncologist
7 awards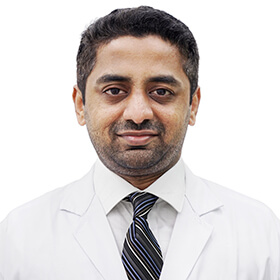 Dr. Nived Rao Balmoori
MBBS, MS General Surgery, MCh Surgical Oncology, FMAS (Minimal Access Surgery)
6 Years Of ExperienceAssociate Consultant in Surgical Oncology
Available on Request
MON - SAT
10:00 AM - 05:00 PM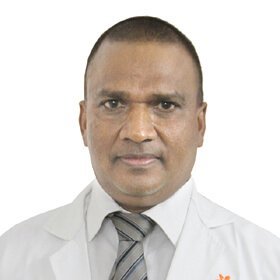 Dr. M Jagan Mohan Reddy
MD (Radiation Oncology)
26 Years Of ExperienceSr. Consultant Radiation Oncologist
1 awards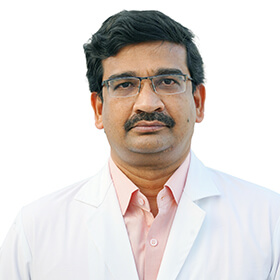 Dr. K. Kiran Kumar
MD, DNB (Radiation Therapy)
15 Years Of ExperienceConsultant Radiation Oncologist
Available on Request
MON - SAT
12:00pm - 4:00pm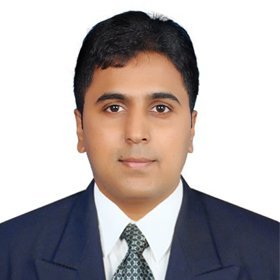 Dr. G. Bharath Chandra
MD (Radiation Oncology), ECMO
8 Years Of ExperienceConsultant Radiation Oncologist
4 awards
Available on Request
MON - SAT
10:00am - 5:00pm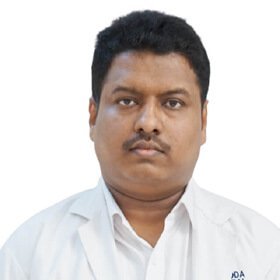 Dr. K. Syed Akram
MD (Radiation Oncology)
9 Years Of ExperienceConsultant Radiation Oncologist
3 awards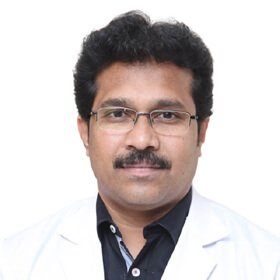 Dr. B. Ramakrishna Prasad
MD (Radiation Oncology)
16 Years Of ExperienceConsultant Radiation Oncologist
Available on Request
MON - SAT
10:00 AM - 5:00 PM
2nd Saturday (Not Available)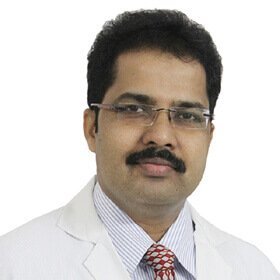 Dr. R Bala Shankar
MD (Radition Oncology)
17 Years Of ExperienceConsultant Radiation Oncologist
Available on Request
On Call Appts Only
10am - 5pm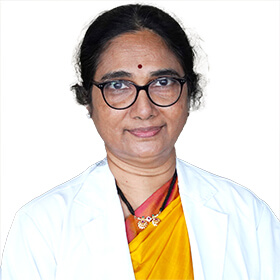 Dr. Y. Nalini
MD, DNB (Radiation Oncology)
28 Years Of ExperienceConsultant Radiation Oncologist
Available on Request
MON - SAT
11:00am - 2:00pm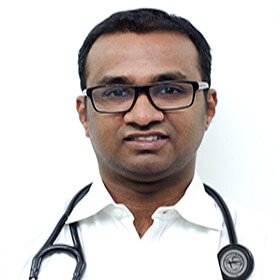 Dr. D Shiva Prasad
M.D (Radiotherapy)
Consultant Radiation Oncologist
Available on Request
MON - SAT
3:00pm - 5:00pm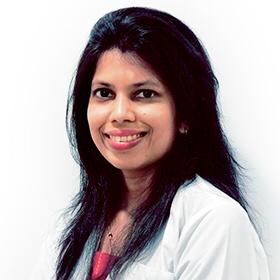 Dr. Nilaxi Khataniar
DNB (Radiation Oncology), MBBS
10 Years Of ExperienceConsultant Radiation Oncology
4 awards
Available on Request
MON - SAT
09: 00 AM - 05:00PM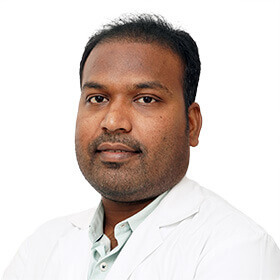 Dr. Vijay Kumar Kontham
MBBS, DNB (Radiation Oncology)
9 Years Of ExperienceConsultant Radiation Oncologist and Pain and Palliative Care Physician
2 awards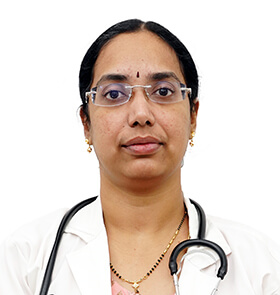 Dr. R. Nivalika
DNB Radiotherapy
9 Years Of ExperienceConsultant Radiation Oncologist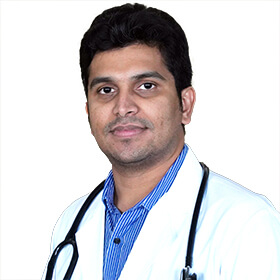 Dr. Pradeep Kumar Karumanchi
MBBS, ECFMG (USA), DNB (Radiation Oncology)
11 Years Of ExperienceConsultant - Radiation Oncology
7 awards
Available on Request
MON - SAT
10:00 AM - 05:00PM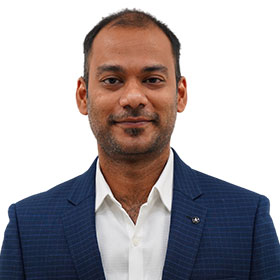 Dr.Sandeep Kumar Tula
MD, Radiation Oncology, PGIMER, (National Institutional Ranking Framework- Rank 2)
6 Years Of Experience Consultant Radiation Oncologist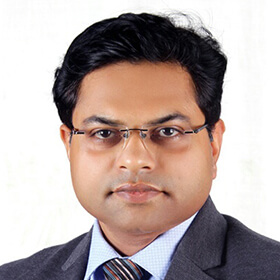 Dr. Kirti Ranjan Mohanty
MBBS, MD(Gold Medalist)
11 Years Of ExperienceConsultant Radiation Oncologist
5 awards
What kind of doctor performs parathyroid surgery?
An endocrine surgeon who is an expert in treating parathyroid disorders can perform parathyroid surgery. He/she should be experienced and have done their special training in performing the operation.
How long does minimally invasive parathyroid surgery take?
The average time to remove the diseased parathyroid gland using minimally invasive surgery is around 17 minutes and it can take up to three hours or more when both sides of the neck are explored.
What is minimally invasive parathyroid surgery?
Any oriented surgical approach that preoperatively aims to locate and remove a single enlarged parathyroid gland (focused or targeted parathyroidectomy). This may enable examination of the ipsilateral gland in some circumstances known as minimally invasive parathyroidectomy (unilateral parathyroidectomy).
How much does a parathyroidectomy cost?
The average cost of parathyroidectomy in India under local anesthesia is Rs. 40,158 while under general anesthesia is Rs. 55,345. However, the prices may vary depending upon the hospitals in different cities.
Will you lose weight after parathyroid surgery?
Weight loss may occur after parathyroid surgery in some cases. Patients with hyperparathyroidism can experience chronic fatigue, which causes them to be less active and more susceptible to weight gain.