Best Laparoscopic Lymphadenectomy Surgery Doctors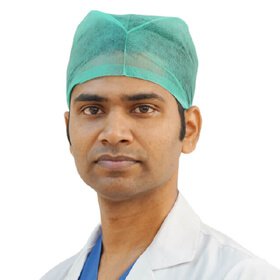 Dr. Dayakar Rao
MS, M.Ch (Surgical Oncology)
10 Years Of ExperienceConsultant Surgical Oncologist
1 awards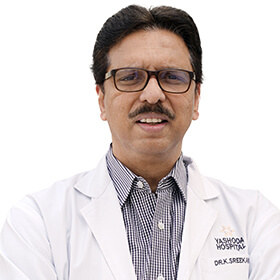 Dr. K. Sreekanth
MS, M.Ch (Surgical Oncology)
21 Years Of ExperienceSr. Consultant Surgical Oncologist
Available on Request
MON - SAT
11:00am - 6:00pm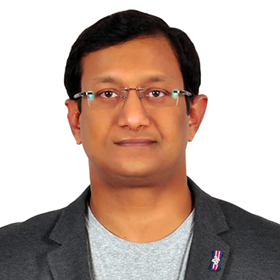 Dr. Sreekanth CN
MBBS, MS, M.ch
11 Years Of ExperienceSr. Consultant - Surgical Oncology Laparoscopic & Robotic surgery, HIPEC Surgery ( Germany)
Available on Request
MON - SAT
9:30 AM - 6:00 PM
Thursday (Not Available)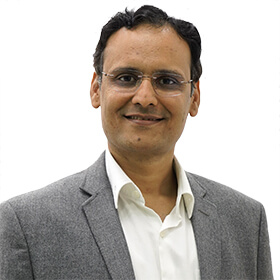 Dr. Sachin Marda
MS, DNB, MCh, DNB (General Surgery, Surgical Oncology)
15 Years Of ExperienceSr. Consultant Oncologist & Robotic Surgeon (Cancer Specialist)
11 awards
Available on Request
MON - SAT
10:00am - 5:00pm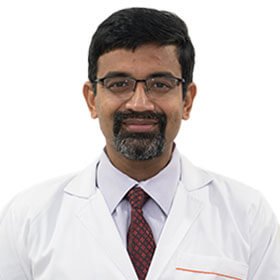 Dr. Hemanth Vudayaraju
MS(General Surgery) , M.Ch (Surgical Oncology), DNB (Surgical Oncology),
15 Years Of ExperienceDirector - Surgical Oncology & Minimal Access OncoSurgery and Robotic Surgeon
4 awards
Available on Request
MON-SAT
09:00AM - 05:PM
Dr. Sowmya Korukonda
MS, DNB (Surg. Onco.), FMAS
Consultant Surgical Oncologist
1 awards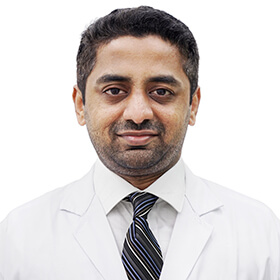 Dr. Nived Rao Balmoori
MBBS, MS General Surgery, MCh Surgical Oncology, FMAS (Minimal Access Surgery)
6 Years Of ExperienceAssociate Consultant in Surgical Oncology
Available on Request
MON - SAT
10:00 AM - 05:00 PM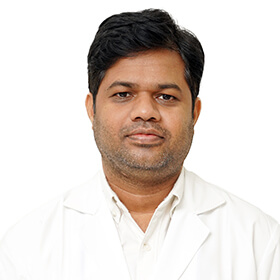 Dr. Saleem Shaik
MBBS,MS, DNB (Surgical Oncology), FMAS
5 Years Of ExperienceConsultant Surgical Oncologist
7 awards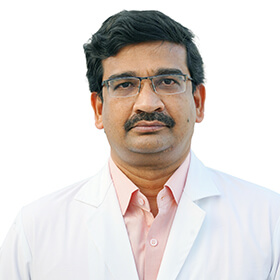 Dr. K. Kiran Kumar
MD, DNB (Radiation Therapy)
15 Years Of ExperienceConsultant Radiation Oncologist
Available on Request
MON - SAT
12:00pm - 4:00pm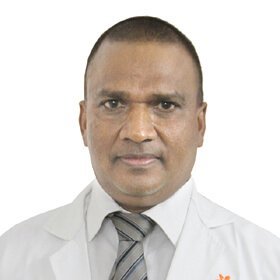 Dr. M Jagan Mohan Reddy
MD (Radiation Oncology)
26 Years Of ExperienceSr. Consultant Radiation Oncologist
1 awards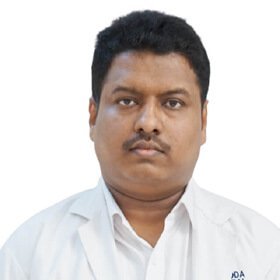 Dr. K. Syed Akram
MD (Radiation Oncology)
9 Years Of ExperienceConsultant Radiation Oncologist
3 awards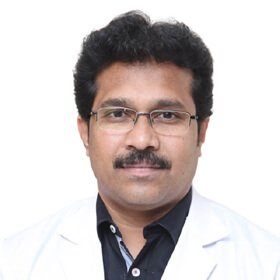 Dr. B. Ramakrishna Prasad
MD (Radiation Oncology)
16 Years Of ExperienceConsultant Radiation Oncologist
Available on Request
MON - SAT
10:00 AM - 5:00 PM
2nd Saturday (Not Available)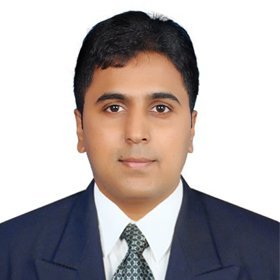 Dr. G. Bharath Chandra
MD (Radiation Oncology), ECMO
8 Years Of ExperienceConsultant Radiation Oncologist
4 awards
Available on Request
MON - SAT
10:00am - 5:00pm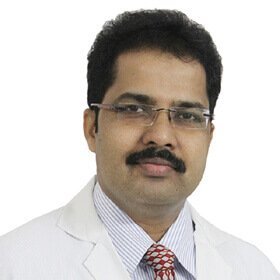 Dr. R Bala Shankar
MD (Radition Oncology)
17 Years Of ExperienceConsultant Radiation Oncologist
Available on Request
On Call Appts Only
10am - 5pm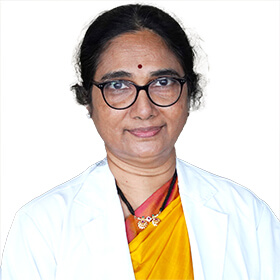 Dr. Y. Nalini
MD, DNB (Radiation Oncology)
28 Years Of ExperienceConsultant Radiation Oncologist
Available on Request
MON - SAT
11:00am - 2:00pm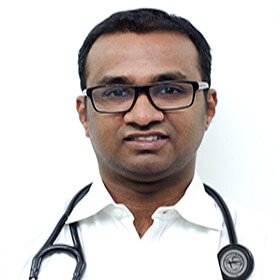 Dr. D Shiva Prasad
M.D (Radiotherapy)
Consultant Radiation Oncologist
Available on Request
MON - SAT
3:00pm - 5:00pm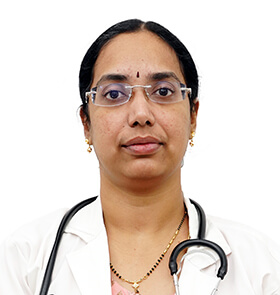 Dr. R. Nivalika
DNB Radiotherapy
9 Years Of ExperienceConsultant Radiation Oncologist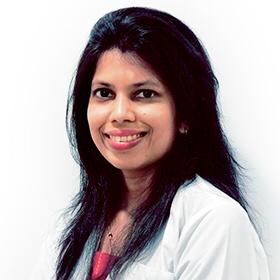 Dr. Nilaxi Khataniar
DNB (Radiation Oncology), MBBS
10 Years Of ExperienceConsultant Radiation Oncology
4 awards
Available on Request
MON - SAT
09: 00 AM - 05:00PM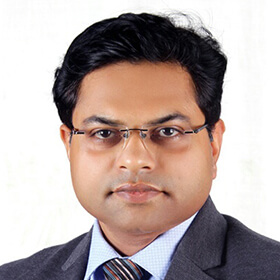 Dr. Kirti Ranjan Mohanty
MBBS, MD(Gold Medalist)
11 Years Of ExperienceConsultant Radiation Oncologist
5 awards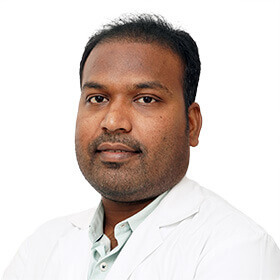 Dr. Vijay Kumar Kontham
MBBS, DNB (Radiation Oncology)
9 Years Of ExperienceConsultant Radiation Oncologist and Pain and Palliative Care Physician
2 awards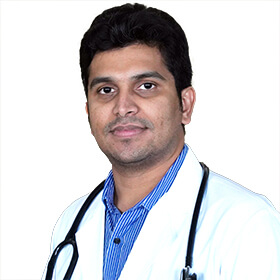 Dr. Pradeep Kumar Karumanchi
MBBS, ECFMG (USA), DNB (Radiation Oncology)
11 Years Of ExperienceConsultant - Radiation Oncology
7 awards
Available on Request
MON - SAT
10:00 AM - 05:00PM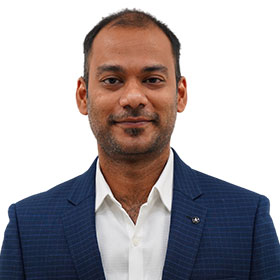 Dr.Sandeep Kumar Tula
MD, Radiation Oncology, PGIMER, (National Institutional Ranking Framework- Rank 2)
6 Years Of Experience Consultant Radiation Oncologist
What is a lymphadenectomy surgery?
Lymphadenectomy is a procedure that removes lymph nodes from the body. A lymphadenectomy, also known as lymph node dissection, is a procedure used to check for endometrial cancer cells in the pelvic and para-aortic lymph nodes. The removal and evaluation of cancerous lymph nodes will assess cancer's exact stage and grade, as well as the risk of the disease spreading. An abdominal incision or a laparoscopy may be used to perform the operation.
A lymphadenectomy is a surgical procedure that removes lymph nodes from the body.
If cancer cells are detected in lymph nodes removed during a previous surgical procedure.

If cancer has invaded the deep part of the muscle, the cancer is of a higher grade, or your doctor suspects cancer may spread to other parts of the body, you may need a hysterectomy.
Lymphadenectomy is a surgical procedure in which lymph nodes are extracted. This is essential because cancer can spread to other parts of the body through the lymphatic system.
How long does a lymphadenectomy take?
An axillary lymph node dissection has been recommended by the doctor. This means that the lymph nodes in the underarm region will be cut and examined for cancer. The procedure will take anywhere between one and two hours to complete.
What are the side effects of lymph node removal?
The removal of all lymph nodes may have long-term effects. Fluid is drained from the lymph nodes of arms and legs and causes swelling if the surgeon removes the lymph nodes. This condition is called lymphoma. 
Other side effects include:
Infection

Seroma

Wound healing problems

Nerve injury causing numbness, tingling or pain in the area

Blood clots 

Winged scapula

Restricted movement of the arm due to nerve injury
Can lymph nodes burst?
Lymph nodes in the genital area can swell and rupture, resulting in long-term scarring and intense pain.
Does having lymph nodes removed affect your immune system?
Since the immune system is diverse and complex, it is distributed across the body. Removing lymph nodes during cancer surgery is likely to weaken a person's immune system.