Best Complex pancreatic surgery Doctors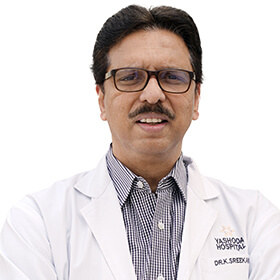 Dr. K. Sreekanth
MS, M.Ch (Surgical Oncology)
21 Years Of ExperienceSr. Consultant Surgical Oncologist
Available on Request
MON - SAT
11:00am - 6:00pm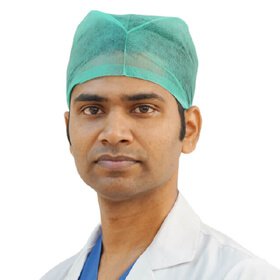 Dr. Dayakar Rao
MS, M.Ch (Surgical Oncology)
10 Years Of ExperienceConsultant Surgical Oncologist
1 awards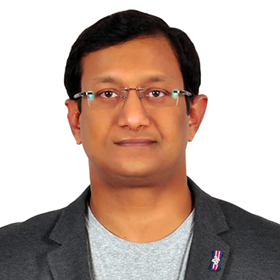 Dr. Sreekanth CN
MBBS, MS, M.ch
11 Years Of ExperienceSr. Consultant - Surgical Oncology Laparoscopic & Robotic surgery, HIPEC Surgery ( Germany)
Available on Request
MON - SAT
9:30 AM - 6:00 PM
Thursday (Not Available)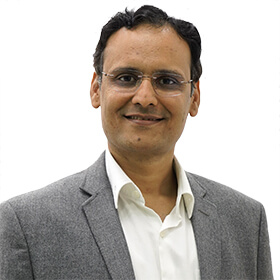 Dr. Sachin Marda
MS, DNB, MCh, DNB (General Surgery, Surgical Oncology)
15 Years Of ExperienceSr. Consultant Oncologist & Robotic Surgeon (Cancer Specialist)
11 awards
Available on Request
MON - SAT
10:00am - 5:00pm
Dr. Sowmya Korukonda
MS, DNB (Surg. Onco.), FMAS
Consultant Surgical Oncologist
1 awards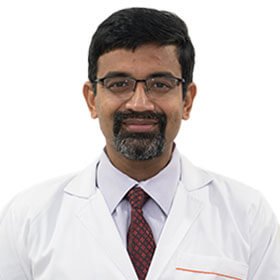 Dr. Hemanth Vudayaraju
MS(General Surgery) , M.Ch (Surgical Oncology), DNB (Surgical Oncology),
15 Years Of ExperienceDirector - Surgical Oncology & Minimal Access OncoSurgery and Robotic Surgeon
4 awards
Available on Request
MON-SAT
09:00AM - 05:PM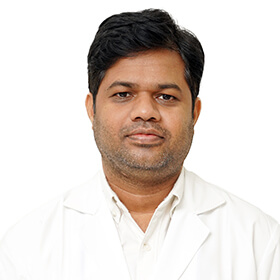 Dr. Saleem Shaik
MBBS,MS, DNB (Surgical Oncology), FMAS
5 Years Of ExperienceConsultant Surgical Oncologist
7 awards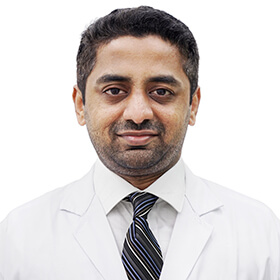 Dr. Nived Rao Balmoori
MBBS, MS General Surgery, MCh Surgical Oncology, FMAS (Minimal Access Surgery)
6 Years Of ExperienceAssociate Consultant in Surgical Oncology
Available on Request
MON - SAT
10:00 AM - 05:00 PM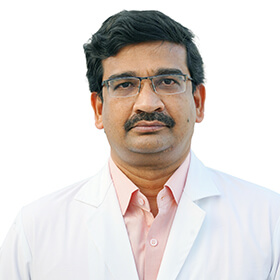 Dr. K. Kiran Kumar
MD, DNB (Radiation Therapy)
15 Years Of ExperienceConsultant Radiation Oncologist
Available on Request
MON - SAT
12:00pm - 4:00pm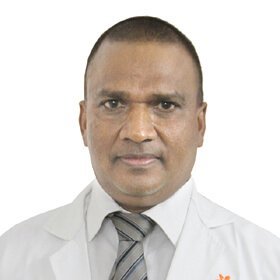 Dr. M Jagan Mohan Reddy
MD (Radiation Oncology)
26 Years Of ExperienceSr. Consultant Radiation Oncologist
1 awards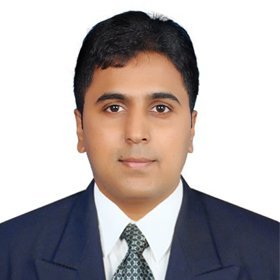 Dr. G. Bharath Chandra
MD (Radiation Oncology), ECMO
8 Years Of ExperienceConsultant Radiation Oncologist
4 awards
Available on Request
MON - SAT
10:00am - 5:00pm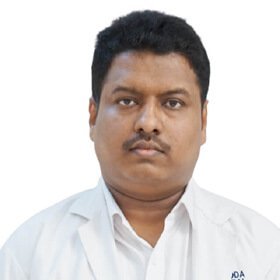 Dr. K. Syed Akram
MD (Radiation Oncology)
9 Years Of ExperienceConsultant Radiation Oncologist
3 awards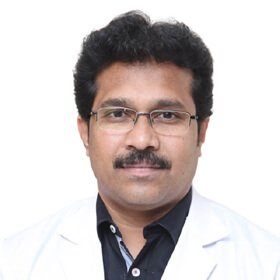 Dr. B. Ramakrishna Prasad
MD (Radiation Oncology)
16 Years Of ExperienceConsultant Radiation Oncologist
Available on Request
MON - SAT
10:00 AM - 5:00 PM
2nd Saturday (Not Available)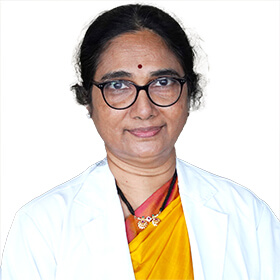 Dr. Y. Nalini
MD, DNB (Radiation Oncology)
28 Years Of ExperienceConsultant Radiation Oncologist
Available on Request
MON - SAT
11:00am - 2:00pm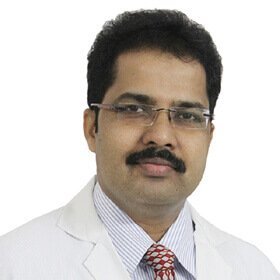 Dr. R Bala Shankar
MD (Radition Oncology)
17 Years Of ExperienceConsultant Radiation Oncologist
Available on Request
On Call Appts Only
10am - 5pm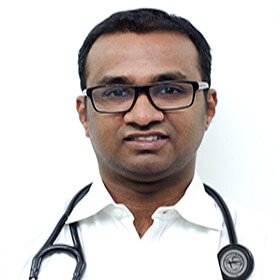 Dr. D Shiva Prasad
M.D (Radiotherapy)
Consultant Radiation Oncologist
Available on Request
MON - SAT
3:00pm - 5:00pm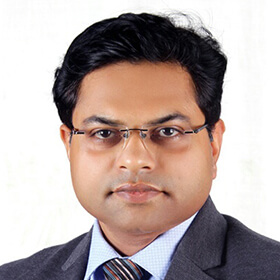 Dr. Kirti Ranjan Mohanty
MBBS, MD(Gold Medalist)
11 Years Of ExperienceConsultant Radiation Oncologist
5 awards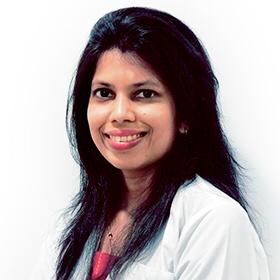 Dr. Nilaxi Khataniar
DNB (Radiation Oncology), MBBS
10 Years Of ExperienceConsultant Radiation Oncology
4 awards
Available on Request
MON - SAT
09: 00 AM - 05:00PM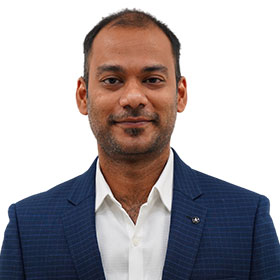 Dr.Sandeep Kumar Tula
MD, Radiation Oncology, PGIMER, (National Institutional Ranking Framework- Rank 2)
6 Years Of Experience Consultant Radiation Oncologist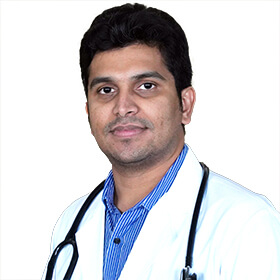 Dr. Pradeep Kumar Karumanchi
MBBS, ECFMG (USA), DNB (Radiation Oncology)
11 Years Of ExperienceConsultant - Radiation Oncology
7 awards
Available on Request
MON - SAT
10:00 AM - 05:00PM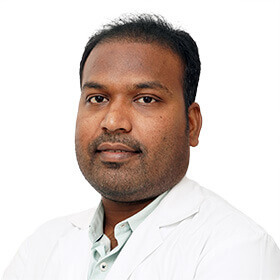 Dr. Vijay Kumar Kontham
MBBS, DNB (Radiation Oncology)
9 Years Of ExperienceConsultant Radiation Oncologist and Pain and Palliative Care Physician
2 awards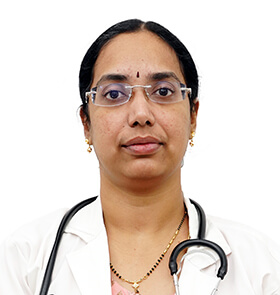 Dr. R. Nivalika
DNB Radiotherapy
9 Years Of ExperienceConsultant Radiation Oncologist
What type of doctor does pancreatic cancer surgery?
A pancreatic cancer specialist is a doctor who specialises in diagnosing and treating patients with pancreatic cancer. Pancreatic cancer surgery is performed by a surgical oncologist who is experienced in performing surgery for cancer. 
Most pancreatic cancer specialists work with a team of experts and meet on a daily basis to discuss the treatment of their patients. The following are some of the team members and their responsibilities:
Gastroenterologists are doctors who conduct tests and manage symptoms.

Official diagnoses are made by pathologists.

Medical oncologists are in charge of coordinating cancer treatment for their patients.

Surgical oncologists remove the tumour by surgery.

Radiation oncologists assist in the treatment of cancer that has spread to a small region.

Nurses, dietitians, palliative care specialists, and social workers assist patients in obtaining resources and controlling symptoms, and they are vital to the patient's overall well-being.
Who is the best surgeon for pancreatic cancer?
Surgeries are combined with chemotherapy, radiation therapy, hyperthermic intraperitoneal chemotherapy (HIPEC), etc., wherever possible for the most effective treatment. Surgical oncologists at Yashoda Hospitals are also equipped to perform minimally invasive surgeries that do not leave any scars. The Department of Surgical Oncology brings to the bedside the best diagnostic acumen coupled with state-of-the-art surgical expertise, including robotic surgery. Our surgical team also includes plastic surgeons and surgeons from other specialties who specialize in reconstructive surgeries that return normal life to the patient as far as possible.
How serious is pancreatic surgery?
Up to half of patients experience significant complications, and 2 to 4% of those who undergo the procedure may have significant complications after a pancreatic surgery. One such common complication is the leakage of fluid from the pancreas following surgery, which may result in an abscess, infection, and sepsis.
What Pancreatic cancer does to the body?
Pancreatic cancer originates in the tissues of the pancreas, an organ located behind the lower part of the stomach. The pancreas produces hormones and releases enzymes that aid in digestion. These pancreas may be affected by various tumours, both cancerous and noncancerous. The most common form of pancreatic cancer starts in the cells that line the ducts which transport digestive enzymes from the pancreas. This is usually referred to as pancreatic ductal adenocarcinoma.
What is the best treatment for pancreatic cancer?
The type and stage of cancer, potential side effects, as well as the patient's health condition are considered for the choice of treatment for pancreatic cancer. Surgery, radiation therapy, chemotherapy, targeted therapy, and immunotherapy are the current treatment choices for pancreatic cancer.