International
Patient Services
Our commitment to paitents
from across the globe.
Yashoda Group of Hospitals, Hyderabad, India has been delivering excellence in healthcare for the last three decades. Our highly experienced personnel are well equipped with advanced technology to treat patients. As a group of multi-specialty hospitals in India, we adhere to international standards for all facilities and perform advanced treatment and procedures. Thus, we are trusted by patients pan-India and globally.
For our international patients, care goes beyond their hospital visit. We offer assistance to patients even before they land in India, and it continues during their stay. Our International Patients Department addresses concerns regarding visa and travel arrangements, hotel bookings, provision of translators, and international insurance coverage, ensuring a smooth stay conducive to good health.
If you are seeking medical treatment in India, click here for an online second opinion before deciding to travel for medical purposes.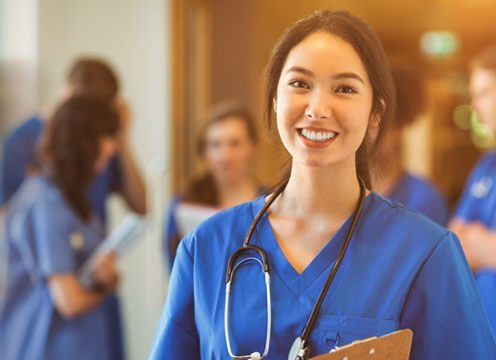 Yashoda Hospitals is committed to providing world-class treatment for patients from across the globe. With the unique combination of state-of-the-art technology, intuitive care, and clinical excellence, we are the healthcare destination of thousands of international patients in India.
We are known for our:
Intuitive care: On the journey to good health, we understand that it is important for you to feel at home. We plan out all aspects of your trip.
Holistic planning: Cutting-edge technology: Our hospitals are equipped with advanced technology to perform a wide range of procedures and treatments.
Expert doctors: Experienced specialists perform non-invasive and minimally invasive surgeries to provide the best treatment for international patients.
Clinical excellence: We deliver excellence by delivering quick and efficient healthcare and through pioneering research that helps all our future.patients.
NABH & NABL accredited: Our healthcare facilities and laboratories meet international standards. We are committed to fulfilling and continuing this faith.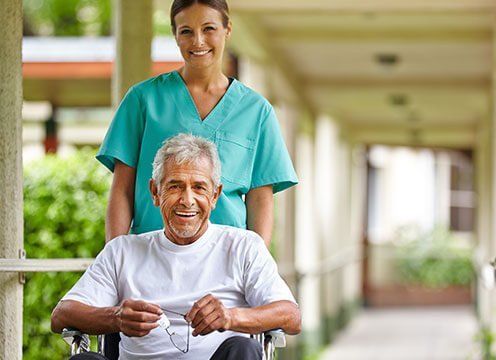 Our Specialities
As a leading multi-specialty hospital in India, Yashoda Hospitals houses centers of excellence for over 60 specialties. Our doctors are leading specialists from across the globe who have experience in treating a variety of conditions. Based on the individual case, they offer a list of best treatment options. Through the rigorous provision of apt medical diagnosis and treatment, Yashoda Hospitals has emerged as a leading healthcare provider in India. Some of our specialties are listed below:

Liver

BMT

Oncology

Kidney Transplant

Urology

Heart

Nephrology

Lung Transplant

Liver Transplant

Lung Transplant

BMT

Oncology

Kidney Transplant

Urology

Heart Transplant

Nephrology
We devote individualized resources to our international patients. The dedicated International Patients Services team at Yashoda Hospitals coordinates with patients from across the globe planning to receive treatment in India. Patients can reach out to the team to connect with the best doctors for second medical opinion based on their condition. The team also helps with the provision of further details like a cost estimate for medical treatment in India, visa requirements, duration of hospital stay, etc. Our personalized care for each patient's needs assures the streamlining of resources to deliver quality healthcare. 
The journey to good health:
A thorough examination of medical history: When you choose Yashoda to undergo treatment, medical experts collect and carefully analyze your medical history to suggest the best course of treatment.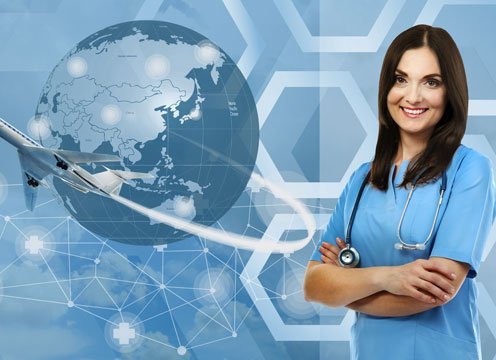 Pre-arrival consultation: Once your history has been evaluated, you can choose to have a consultation with doctors before arriving in India. This helps to plan out your treatment.
Visa & Travel Arrangements: Our International Patients Department will be in touch with you henceforth to provide you embassy information and help with documentation and paperwork.
Accommodation & Amenities: We will coordinate and help you plan out your flights, provide airport pick-up and drop, and find accommodation according to your needs.
Hassle-free experience: We believe in making our patients feel at home. We provide translation services and have partnered with insurance providers to improve our efficiency.
Going beyond treatment: Our services are available for you at all times. Assistance will be provided post-treatment for appointments and follow-ups. Our telemedicine team will be happy to address any queries and concerns via phone or online.
International patients protocol:
To ensure a hassle-free journey, it is essential to follow certain guidelines for medical tourist:
Procure a valid medical visa.
Carry important medical documents like MRI reports, photos, prescriptions, etc. with you in carry-on luggage.
Get a letter of confirmation from the local doctor regarding travel fitness.
Set up a date with the hospital for the surgery or procedure.
Arrange for accommodation during the course of treatment.
Understand the medical procedure and the estimated cost of treatment.
Consider postoperative care while making travel arrangements.
Considering the distance you will travel to seek medical treatment, it is important to schedule it well ahead of your journey. When you choose Yashoda Hospitals for medical treatment and services, our International Patients Department will get in touch with you to inform you about the date of admission and time of arrival at the hospital. If prior tests are required, then they will be scheduled as well.
Planning your treatment
Some important factors to consider to improve your experience are:
Carefully discuss the procedure with the doctor.
Understand the expected surgical outcomes.
Plan your journey based on hospital stay and postoperative care.
Plan your finances (and insurance) for travel and medical care.
Nominate your emergency contact and caregiver. 
Inform the international patient services in India if you require a translator.
Improving patient experience
We ensure that your stay is positive and most conducive for recovery by:
Infrastructure: Our hospitals provide all patients access with helpful resources. They have ensured access too advanced treatments and excellent clinical care.
Strict regulations: Yashoda Hospitals is NABH and NABL accredited. We meet the highest clinical standards of blood safety and quality for all blood transfusions and procedures.
Halal food: Nutritious meals are provided to the patients in accordance while taking into consideration cultural values and their health condition.
Infection control: The best environment for recovery is clean and sanitized. Through restorative waste management and disease control, we provide all patients and employees a hygienic space.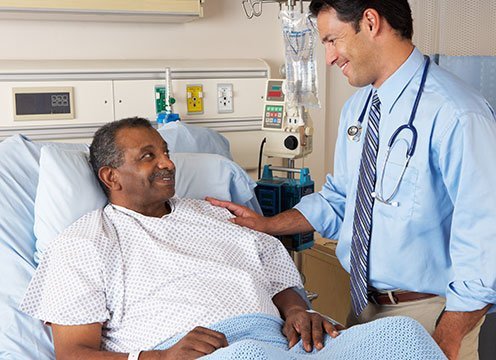 After surgery, you may immediately want to return to the comfort of home and family. We recognize your needs, and our team of doctors performs surgeries using the latest techniques in order to minimize your recovery time. Despite the quick recovery, the below procedure will be followed before proceeding for discharge:
Discussion with doctor: Understand your health condition and the possibility of traveling. Consider both the advantages and disadvantages of discharge and plan your trip accordingly.
Postoperative treatment: Check if you require any treatment post-operation and make a note of medication. You may have to return to the hospital or visit the local hospital once you return home.
Lifestyle restrictions: You may have to observe dietary and activity restrictions even after discharge. Depending on your condition, this can continue for a few days to several months.
Bill payments: Pay your bill, either cashless or by cash, prior to discharge. We are partners with several governmental and non-governmental insurance providers, which makes payments faster.