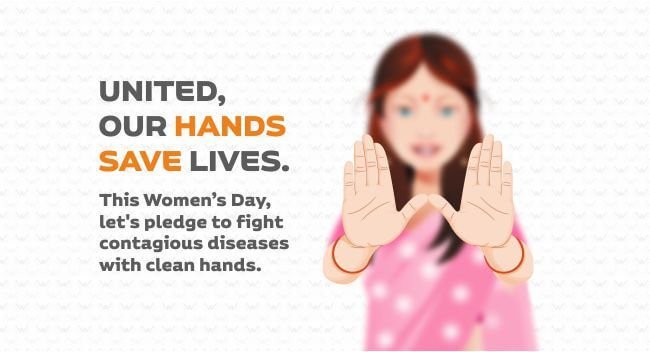 Hands of Health
India loses several lives each year due to communicable diseases and hand hygiene plays a crucial role in preventing them. We believe with a firm conviction that women play a crucial role in ensuring hygiene across all verticals of life. This Women's Day, let's unite to practice hand hygiene and contribute towards the creation of a healthier society!
Hygienic hands prevent the spread of contagious diseases. Watch the video to know if you have been washing your hands right.
In India, communicable diseases, such as tuberculosis, diarrheal diseases, and malaria contribute to 25% of deaths due to illness. This is primarily due to poor sanitation and hygiene.
I pledge to prevent the spread of communicable diseases by keeping my hands clean and influencing others to do so.
No images found!
Try some other hashtag or username