Dr. Arshad Punjani
Consultant Physician & Diabetologist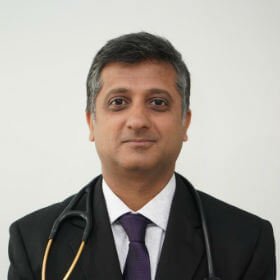 Dr. Arshad Punjani
Department:
General Medicine
Designation:
Consultant Physician & Diabetologist
Languages:
English, Hindi, Telugu and Gujarati
Education Qualifications
Post Graduation (Internal Medicine): Deccan College of Medical Sciences. Hyderabad, May 2004 - 2007
Fellowship in Emergency Medicine, RCGP UK, 2002
Diploma Fellowship in Diabetology , CMC Vellore, Feb 2010
DFID, CMC Vellore, Feb 2010
M.B.B.S: Dr D Y Patil Medical College, Mumbai, July 1992- August 1998

Experience
Consultant Physician and HOD, Apollo Hospitals, Hyderguda, Hyderabad, 2008 - 2019
Associate Professor, DCMS, Hyderabad, Jan 2013- Till
Assistant Professor, Department of Internal Medicine, DCMS, Hyderabad, Dec 2007- Dec 2012
Emergency Room Incharge & Administrator Apollo, Malakpet, Hyderabad, June 2002- 2004
Emergency room Physician Apollo,, Hyderguda, 2001- 2002
Internship, RajaWadi Hospital Mumbai, 1998- 1999

Research & Publications
July 2006- Dec 2006 - Research Coordinator for IC4-5702-62-IND, Titled, " Maintenance of Glycemic Control with the evening administration of a long acting Sulfonylurea in male Type 2 Diabetic Patients undertaking the Ramadan Fast" Int. J. Clin Pract, July 2010;64 (8): 1090-1094
Myocardial abscess secondary to staphylococcal septicemia: Diagnosis with 3D echocardiography. http://dx.doi.org/10.1016/j.ihj.2012.12.005
Principal investigator for "XCITE Study, BAYER AG"
Investigator for "Study of Erythropoetin In Chronic Kidney disease"

Videos
Infection Prevention and Control Amidst the COVID-19 Pandemic
Everything you need to know about Diabetes - Dr. Arshad Punjani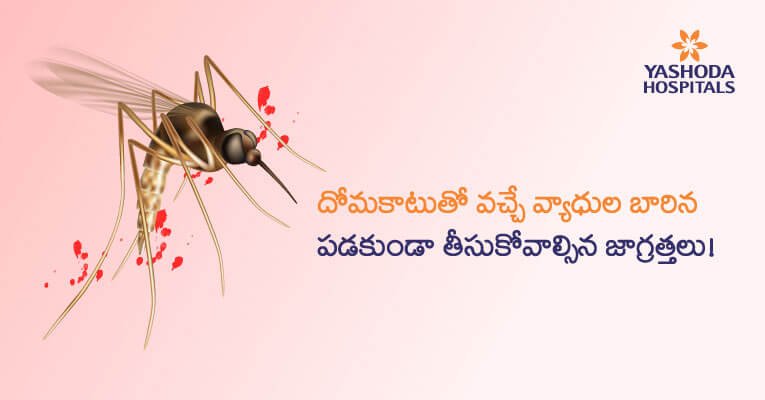 దోమలతో సోకే వ్యాధుల గురించి అవగాహన మరియు నివారణ చర్యలు
Aug 28, 2019 17:57
పరిశుభ్రత లోపం వల్లే దోమలు రోజురోజుకూ వృద్ధి చెందుతూ తమ ఉనికిని చాటుతున్నాయి. హత్యలు, దాడుల వల్ల మరణిస్తున్నవారి కంటే దోమల వల్ల వచ్చే వ్యాధులతో మరణిస్తున్నవారి సంఖ్యే ఎక్కువగా ఉంటున్నది. అంటే దోమల ప్రభావం ఎంత తీవ్రంగా ఉందో అర్థం చేసుకోవచ్చు.
Book Doctor Appointment
Choose the mode of consultation