Best Laser Eye Surgery Doctors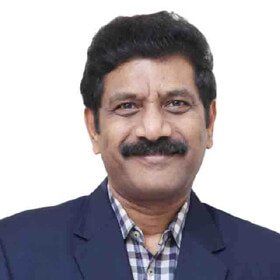 Dr. Narahari Y
MBBS, MS
31 Years Of ExperienceConsultant Eye Surgeon
2 awards
Available on Request
MON - SAT
10:00am - 2:00pm
Locations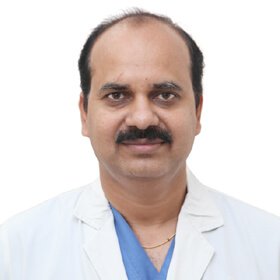 Dr. C. Karunakar Reddy
MBBS, MS, FICO (Madurai)
21 Years Of ExperienceConsultant Eye Surgeon
Available on Request
MON - SAT
12pm - 3pm
Locations
What Is the Best Laser Eye Surgery?
LASIK is the best known and most commonly performed.
Can you go blind from laser eye surgery?
Loss of vision from a laser eye surgery is very rare but certain side effects of LASIK eye surgery, particularly dry eyes and temporary visual problems such as glare, are fairly common. These usually clear up after a few weeks or months, and very few people consider them to be a long-term problem.
Who is not suitable for laser eye surgery?
The following conditions are not suitable for a laser eye surgery:
Below 18 years of age

Pregnant or nursing

On prescription drugs

Having dry eye syndrome

Vision is not stable

Unstable general health

Having unrealistic expectations

Pupils dilating more than 7mm in dark

Patients with extreme levels of myopia and corneal thinning, or keratoconus
What is the alternative to laser eye surgery?
The four alternatives to traditional LASIK eye surgery are
 LASEK

 Phakic Intraocular Lens Implants

 Epi-LASIK

 Refractive Lens Exchange Surgery. 
If you have thin or flat corneas, LASEK is one of the best LASIK alternatives.