Bronchoscopy Simulation: A New Approach to Learning
The field of Interventional Pulmonology is experiencing a rapid evolution with newer technologies and advancements. The diversity of Pulmonology procedures and their application in patients with more complex and rare conditions is leading to the need for more specific training recommendations within this sub-specialty. The Simulation centre based at Yashoda Hospitals Secunderabad aims to improve the level of competence of doctors, offering them unique simulations that build an experiential learning platform, without exposing patients to any risks. Our vision is to provide specific competencies to doctors in a simulation based environment before they perform examinations or procedures on patients.  
The concept of "learning by doing on patient" can no longer be considered acceptable, especially when the procedures in question are invasive and risky for patients. Similarly, the age old approach of "see one, do one, teach one" is also no longer sustainable
Overcoming Difficulties from Old Orthodox Techniques
To overcome these difficulties, our centre provides a multifaceted approach centered on the notion "see one, simulate many, do one competently". This can be extended further to include "teach everyone".
Due to the COVID-19 pandemic, Pulmonary Medicine postgraduates who have specialised in Pulmonology during these tough times, and when Bronchoscopic procedures have slowed down, are not getting enough exposure to an acceptable number of bronchoscopic procedures, thus creating a negative impact on their skills and training. To overcome these challenges, we operate with the support of a faculty from 15 countries who are accredited for training in Interventional Pulmonology.
The Division of Interventional Pulmonology, Yashoda Hospitals, Hyderabad is led by Dr. Hari Kishan Gonuguntla M.D, D.M, and we have launched the initiative to introduce India's First Exclusive Bronchoscopy Centre which is certified as  a 'Centre of Excellence' by Fujifilm & a 'National Reference Centre' by erbe Germany.
Bronchoscopy Simulation
Every trainee in Pulmonary Medicine must visit the Bronchoscopy simulation centre and discuss their requirements in detail for training. Our team will be happy to create a customised curriculum to assist for a better Bronchoscopy career.


Highlights
15 National & International IP Accredited Faculty – E classes
High Fidelity virtual reality simulators – Bronch Mentor, Bronch Express
Low Fidelity physical simulators – AirSim Bronchi Model, Bronchoboy
Rigid Bronchoscopy mannequins
Pleuroscopy Simulators with Pleural procedures
Percutaneous Tracheostomy Simulators
Bronchial Thermoplasty Simulation Training
ICU Bronchoscopy simulators
Virtual Proctor Programming by Mentor Learn Cloud
The only certified national referral centre.
Basic Bronchoscopy Simulation Certification

Advanced Bronchoscopy Simulation Certification

Pediatric Bronchoscopy Simulation Certification

ICU Bronchoscopy Simulation Certification

EBUS Simulation Certification

Hands-on simulation training

Perform hands-on skills and procedure training

Navigation Bronchoscopy Simulation Certification
Curriculum
The simulator curriculum plays an important role in the success of a skill center and in resident learning. A number of publications have demonstrated the importance of structured VR training curriculum and suggest that training within a proficiency-based virtual reality curriculum may reduce errors during real surgical procedures.
The curriculum is intended to enhance learner motivation for a structured, enjoyable and efficient way of acquiring skills using simulators. The BRONCH Mentor curriculum is intended for physicians specializing in pulmonary, thoracic surgery, interventional pulmonology and critical care.
This segment of this curriculum can be utilized by anesthesiologists and surgeons as well.
Bronchoscopy Hands-On Training Curriculum – Basics.

in a goal-oriented training programme

Extensive simulator content provides breadth and variability of practice

Expert-derived performance goals

Performance feedback during training

Ready-to-use curricula and the option to design your own curricula and goals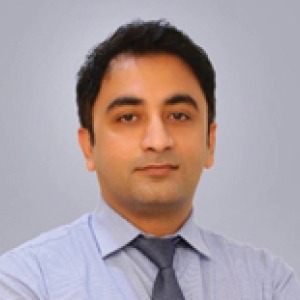 Dr. Hari Kishan Gonuguntla
M.D, D.M
Lead – Division of Interventional Pulmonology & Faculty of SiM
Yashoda Hospitals, Secunderabad, India
National Delegate for European Association for Bronchology & Interventional Pulmonology (EABIP)
Director – YH SiM Center for Skills training and Simulation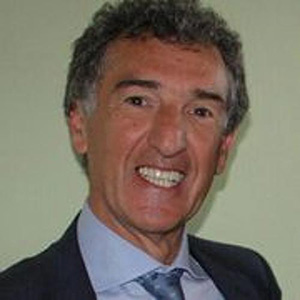 Prof. Lorenzo Corbetta
Professor of Respiratory Medicine
Department of Internal Medicine – Respiratory Diseases Section
University of Florence – Viale Morgagni,85; 50139 Florence – Italy
BRONCH Mentor Platforms
The Combined GI-BRONCH Mentor™ Platform Offers a Comprehensive Training Environment for GI Endoscopy and Flexible Bronchoscopy. The BRONCH Mentor™ provides a true to life working environment using an authentic scope with tactile feedback, and realistic visualization displayed on a 24" touch screen.
The flexible system configuration supports either lateral or posterior working positions for either team or solo training. A physical syringe enables realistic fluid delivery and BAL performance, while a physical master tool simulates a wide variety of bronchoscopic tools, such as biopsy forceps, cytology brush, aspirating needle, balloon, electrocautery probes and more.
Since the master tool requires user activation both in the working channel and of the tool handle, it is optimal for team training; solo trainees can use the virtual activation feature as an additional pair of hands.
BRONCH Express
Co-Developed with CHEST (ACCP), the BRONCH Express Provides Affordable, Portable EBUS-TBNA Training
The BRONCH Express is a portable desktop simulator that has the same quality visuals and the comprehensive learning that is found in the BRONCH Mentor simulator.  Co-developed with CHEST (the American College of Chest Physicians), this virtual reality simulator for Endobronchial Ultrasound – Transbronchial Needle Aspiration (EBUS-TBNA) training was developed to provide a meaningful and affordable hands-on training solution for the growing demand for EBUS-TBNA training and qualification.
The increasing demand for EBUS among pulmonologists and thoracic surgeons presents the challenge of establishing training to gain proficiency in performing the procedure safely and efficiently. Virtual patient cases offer a realistic anatomical environment based on actual patient data, seamlessly immersed in a controlled, educationally enhanced training environment.
In addition to the Essential EBUS module, the BRONCH Express supports the Essential Bronchoscopy and Diagnostic Bronchoscopy Modules.
The increasing demand for EBUS among pulmonologists and thoracic surgeons presents the challenge of establishing training to gain proficiency in performing the procedure safely and efficiently. Virtual patient cases offer a realistic anatomical environment based on actual patient data, seamlessly immersed in a controlled, educationally enhanced training environment.
BRONCH MENTOR FEATURES AND BENEFITS
A Flexible, All Inclusive, and Highly Reactive Training Environment
The BRONCH Mentor™ flexible configuration supports real life options such as posterior and lateral working positions, oral or nasal scope introduction, various classification methods for bronchial segments, and team or solo practice. A variety of virtual patient cases exhibiting realistic all-inclusive patient behavior enable training and assessment of patient management during elective, ICU and emergency situations.
Using the BRONCH Mentor, the Resident trainee is provided with a training opportunity covering the full extent of the bronchoscopic procedure, while allowing for gradual and controlled simultaneity thus optimizing the individual learning curve.
The BRONCH Mentor™ user has at the below at their disposal:
Realistic simulation environment, incorporating authentic scope with tactile feedback and simulated physics, flexible working setup, and a full screen mode in which display is restricted to displays available during a real procedure.
True to life patient environment consisting of virtual patient cases modeled after real patients, with varying anatomies and diverse pathologies. Each patient environment exhibits simulated physiology including larynx contraction, breathing and coughing, and individual attributes such as difficult to sedate, being prone to bleeding etc.
The highly reactive simulation incorporates reactive vital signs and consciousness level affected by virtual patient characteristics and user actions, as well as reactive complications, such as hypoxemia, bleeding, hypotension, hypertension, arrhythmia and more.
Comprehensive ongoing patient management including moderate sedation administration with varying effects on virtual patients, topical anesthesia administration and influence, oxygen supplement and complete patient monitoring.
Educational aids enhancing 3D perception and anatomical knowledge such as external visualization, anatomy atlas, internal orientation aids, anatomy labels, etc.
Educational environment promoting safe and efficient performance including real time guidance warnings and alerts, tutorials and video clips and comprehensive performance metrics.
The instructor can conveniently monitor trainees' individual progress. Elaborate performance metrics allow for retrospect and evaluation after each performance. Effective evaluation of various bronchoscopic skills, patient management and clinical performance is easily accessible at all times.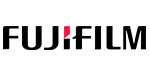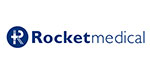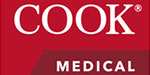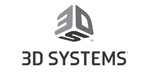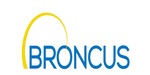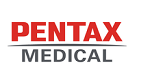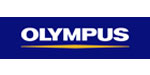 I was able to handle my clinical responsibilities in the operating room confidently with prior simulation training in EBUS. Bronchmentor is an excellent platform for Bronchoscopy training. I recommend simulation training for every bronchoscopist before they do procedures on real patients.
Dr. Varunn MD
My experience with simulation at IP Division Yashoda Hospitals during my fellowship training helped me a lot in clinical practice. Now i am able to do systematic EBUS confidently in a step wise manner
Dr. Vishnu