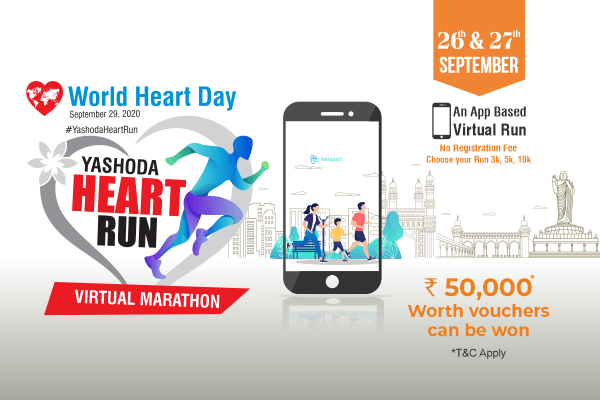 Years Youngest Participant | | | |
| --- | --- | --- |
| Sl No. | Participant Name | Distance Run |
| 1 | Gaurang Joshi | 5 KM |
| 2 | Abhishek Mishra | 10 KM |
| 3 | Ravi | 5 KM |
| 4 | Krishna Kanth | 5 KM |
| 5 | Anuj Mishra | 5 KM |
| 6 | Ashish Gupta | 5 KM |
| 7 | Abhishek Singh | 10 KM |
| 8 | Jehangir Vakil | 10 KM |
| 9 | Vijay Kumar | 3 KM |
| 10 | Abhijit Deb | 10 KM |
| 11 | Deepu Kvr | 5 KM |
| 12 | Shubham Kasar | 5 KM |
| 13 | Jatin Shivshankar Rathod | 5 KM |
| 14 | Aprajita Sharma | 5 KM |
| 15 | Retiz Scott Modi | 5 KM |
| 16 | Priyanka Gupta | 5 KM |
| 17 | Dharmesh Pandey | 5 KM |
| 18 | Chaturvedi Brijesh | 5 KM |
| 19 | Kabilan RK | 5 KM |
| 20 | Mohammad Hashim | 5 KM |
| 21 | Shekhar Chilukuri | 5 KM |
| 22 | Rai Rahman | 5 KM |
| 23 | Devesh Kumar | 10 KM |
| 24 | Eldhose Babu | 10 KM |
| 25 | Nitish Joshi | 5 KM |
| 26 | Arijit Mullick | 5 KM |
| 27 | Rajput_Rider | 5 KM |
| 28 | Sandy Singh | 10 KM |
| 29 | Madhu Bala | 5 KM |
| 30 | Dinesh | 5 KM |
| 31 | Ajay Kumar Lal | 10 KM |
| 32 | Chandan Darad | 10 KM |
| 33 | Sarita Jaroli | 10 KM |
| 34 | Ashish Pundir | 5 KM |
| 35 | Khellachandra Wahengbam | 10 KM |
| 36 | Veena Bahl | 3 KM |
| 37 | Maria Lavina Rodrigues | 10 KM |
| 38 | Prasannan Cp | 10 KM |
| 39 | Venugopal Nair | 5 KM |
| 40 | Augustine Balavari | 5 KM |
| 41 | Rahul Sabestine | 5 KM |
| 42 | Chittaranjan Mohanty | 5 KM |
| 43 | Veerabhadram | 6 KM |
| 44 | Venkat | 7 KM |
| 45 | Ugendar | 8 KM |
| 46 | Kala krishnan | 9 KM |
| 47 | Divya Bharathi Abboju | 10 KM |
| 48 | Devanand Srinagula | 11 KM |
| 49 | Meenakshi Aravind | 12 KM |
| 50 | Kranthi kumar Ganimukkula | 13 KM |
| 51 | Ravi Kumar Mekala | 14 KM |
| 52 | Rohini Das | 15 KM |
| 53 | Raju G | 16 KM |
| 54 | Dushyanth kumar | 17 KM |
| 55 | Madhuri Phansalkar | 10 KM |
| 56 | Vivek Singh Rajput | 10 KM |
| 57 | Alok Kumar Shakya | 10 KM |
| 58 | Pawan Kumar | 5KM |
| 59 | Kotla Ranjith | 5 KM |
| 60 | Rinki Ahuja | 5 KM |
| 61 | Arif | 5 KM |
| 62 | Prasad | 5 KM |
| 63 | Susant | 5 KM |
| 64 | Raja | 5 KM |
| 65 | Gopi | 5 KM |
| 66 | Nikhila | 5 KM |
| 67 | Gopal | 5 KM |
| 68 | Vishak | 5 KM |
| 69 | Sravanthi | 5 KM |
| 70 | Deleesh | 5 KM |
| 71 | Swathi Erroju | 5 KM |
| 72 | Taraka sukanya | 5 KM |
| 73 | Nakka Kiran | 5 KM |
| 74 | Ramesh | 5 KM |
| 75 | Susheel Kumar | 5 KM |
| 76 | Santhosha | 5 KM |
| 77 | Swapna | 5 KM |
| 78 | Sandeep | 5 KM |
| 79 | Rahul Vardhan | 5 KM |
| 80 | Nayak Sonali | 5 KM |
| 81 | Sridhar Nelakonda | 5 KM |
| 82 | Nithin Kumar | 5 KM |
| 83 | Varun Kumar | 5 KM |
| 84 | Chaitanya Kokala | 5 KM |
| 85 | Asif | 5 KM |
| 86 | Santhosha nagandula | 5 KM |
| 87 | Ranga Avuta | 5 KM |
| 88 | Ram Babu | 5 KM |
Virtual running can be done at a location of your choosing, at a pace of your choosing, inside your home or outside in a park!
For World Heart Day, we organised the Yashoda Heart Run, which was a Virtual Marathon. A fitness challenge, it enabled all participants to select a Distance Milestone of their choosing and run the marathon while recording their activity with a GPS enabled app.
We had an overwhelming response and had participants from across the country enthusiastically running and uploading their run metrics.
Run Metrics
Total Registrations – 1276
Total Participants by Run – 431 over 2 days
3K – 109
5K – 153
10K – 169
Total Distance covered – 2782 Km
Stay tuned, WINNERS will be announced soon!!
What Do you Get?
All Participants Finishing the Run get an e-Certificate
100 Prizes by Lucky Draw on completion of Run
Prizes include Online Shopping Vouchers
Eligibility for Lucky Draw
Finish the Run
Post a Running picture and tag #YashodaHeartRun
Post the e-Certificate and tag #YashodaHeartRun
Challenge yourself to a milestone of your choice
Choose Your Run