Parkinson's clinic
We have one of the best team of neurology doctors and best neurology specialist in Hyderabad, who are highly specialized in diagnosis, treatment, and management of Parkinson's disease or movement disorder disease
Parkinson's and Movement Disorders clinic
Every 2nd & 4th Wednesday 3 pm to 5 pm
Yashoda Hospitals, Secunderabad
(with prior appointments only)
Parkinson's disease and movement disorder clinic at Yashoda Hospitals, Secunderabad aims to provide integrated treatment for all patients. Comprehensive Parkinson's care is given by our team of specialists whose treatment extends from preoperative care to postoperative care, including recovery and rehabilitation.
The clinic provides comprehensive movement disorder care for those suffering from Parkinson's disease. Anyone who suspects Parkinson's disease may also visit.
Typically, older people, men, or those with a strong family history of Parkinson's are prone to developing the condition. Some symptoms that you should look out for are restricted or slow movements, tremors, or difficulty in writing.
What to expect from the clinic?
Parkinson's disease and movement disorder clinic, a division of Yashoda Institute of Neuroscience, is a multidisciplinary clinic which offers:
Consultation with a neurologist and neurosurgeon
Subsidized diagnostic procedures
Comprehensive treatment and monitoring
Improved treatment
Better management outcomes
Better quality of life
The clinic is open at Yashoda Hospitals every Friday from 3-5 pm.
What is Parkinson's disease?
Parkinson's disease is a movement disorder affecting the nervous system that worsens over time. It begins gradually and the patient may experience a slight tremor in one hand or stiffness in one part of the body. These symptoms worsen as the disease progresses and may be accompanied by dementia
What are the causes of Parkinson's disease?
While the exact cause of Parkinson's disease is unknown, it has been associated with the following factors:
Low dopamine levels: Low dopamine levels are linked with Parkinson's disease, and the symptoms worsen as the levels fall.
Genetic factors: While it is not always hereditary, a strong family history of Parkinson's disease may increase the risk of developing it.
Lewy bodies: These are clumps of protein in the brain which may be signs of Parkinson's disease.
Autoimmune factors: People with autoimmune rheumatoid diseases (ARD) have a higher chance of developing arthritis than those without ARD.
Environmental triggers: Exposure to specific toxins and other environmental factors may increase the chance of developing Parkinson's.
What are the symptoms of Parkinson's disease?
Parkinson's disease symptoms vary among patients. Often, symptoms may begin on one side of the body and worsen there even after the symptoms begin to affect both sides. Some of the signs and symptoms of Parkinson's disease are:
Tremor
Loss of involuntary movements
Gait disturbance or loss of balance
Loss of sense of smell
Sleeping problems
Changes in speech
Changes in handwriting (may arise due to focal dystonia)
Treatment is generally more effective in the early stages of Parkinson's. It is essential to seek medical help if a person notices any symptoms of the condition. This can help to not only confirm the diagnosis but also rule out any other causes for the symptoms.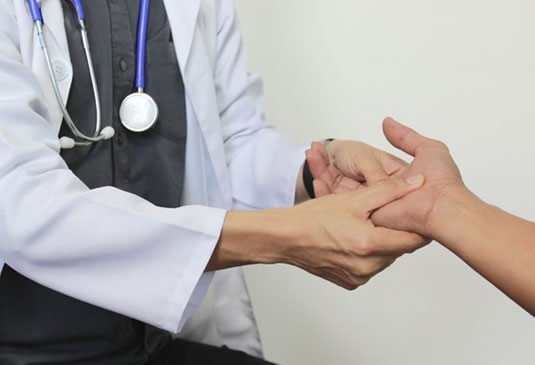 Types of Parkinson's disease
Parkinsonism refers to a group of neurological conditions that display symptoms similar to Parkinson's disease. Parkinsonism may be categorized as:
Primary parkinsonism: Most of the Parkinson's disease patients have primary parkinsonism, which has no known cause. They respond well to drugs that substitute or increase dopamine molecules in the brain.
Secondary parkinsonism:The remaining types fall under this category and do not respond well to dopaminergic drugs. It includes drug-induced parkinsonism, vascular parkinsonism, multiple system atrophy (MSA, a neurodegenerative disorder), etc.
How is Parkinson's disease diagnosed?
There are no specific tests to diagnose Parkinson's disease. A neurologist will diagnose the condition through a thorough evaluation of the patient's medical and family history, signs and symptoms, and neurological and physical examination. He may also recommend the following:
Dopamine Transporter (DAT) scan: to support the diagnosis.
Blood tests: to rule out the suspicion of other causes for the symptoms.
Imaging tests: to rule out the suspicion of other conditions
Parkinson's disease medication: Improvement after taking a sufficient dose may confirm the diagnosis.
Diagnosis of the condition may require time and follow-up visits with the neurologist who can evaluate the signs and symptoms over time.
What is the best treatment for Parkinson's disease in Hyderabad?
Trained neurologists at Yashoda Hospitals, Secunderabad, offer the following treatment options for effective management of Parkinson's disease:
Medications
Neuro physiotherapy and neurorehabilitation
Deep brain stimulation (DBS)
While the condition cannot be cured, such treatment can manage the symptoms very effectively. Lifestyle changes, physical therapy to improve balance, and speech pathology may also be recommended to improve quality of life.
At Parkinson's disease and movement disorders clinic, we provide care with the latest medical facilities and infrastructure:
3 Tesla intraoperative MRI
State-of-the-art intraoperative neuro-monitoring (INOM) and expertise
Dedicated neuro physiotherapy and neurorehabilitation.
Dedicated specialty-trained neuro Intensivists.
Specialty-trained medical and radiation oncology teams with specialized equipment and radiosurgery facilities.
Dedicated neuro ICU with specially trained nursing and respiratory therapy personnel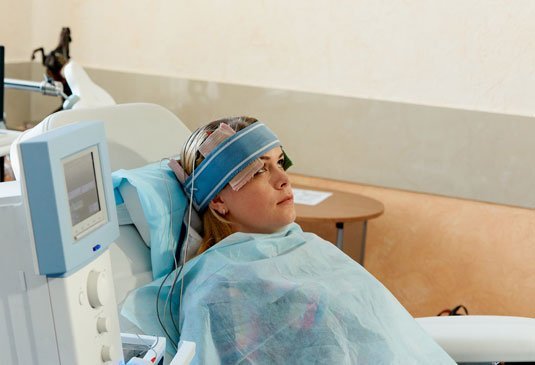 Team of best neurologists at Parkinson's clinic, Yashoda Hospitals, Secunderabad
Our team of leading neurologists and neurosurgeons from across India have great experience in dealing with Parkinson's disease and other movement disorders. They bring their expertise to the clinic to provide the best Parkinson's treatment for the patients.
They are further supported by specialty-trained medical oncologists, radiation oncologists, and neuro intensivists. With the advanced infrastructure for treating a wide array of neurological disorders, they offer one of the best treatments for Parkinson's disease in India.