Lupus Treatment in Hyderabad
We have one of the best team of rheumatology doctors and best rheumatology specialist in Hyderabad, who are highly specialized in lupus erythematosus treatment, SLE Treatment, lupus diagnosis and identifying its symptoms.
Lupus Specialty Clinic at Yashoda Hospitals, Secunderabad is an exclusive clinic for patients with Systemic lupus erythematosus ("SLE" or "lupus"). The team of rheumatologists in lupus specialty clinic specializes in the care of patients with lupus, its symptoms, flares, and complications such as involvement of kidneys and other major organs. It is our goal to provide excellent clinical care while seeking to better understand the causes and ways to control both lupus.
Who can attend?
Lupus clinic is for any patient with a suspicion/ diagnosis of SLE.
Any family history of autoimmune disease – Rheumatoid, Arthritis, Lupus, Sjogren's, Scleroderma should be discussed with the best rheumatologist in Hyderabad at the Lupus Clinic.
Lupus has a high degree of variability at the onset which can confound the process of correct and prompt diagnosis. The symptoms mimic the symptoms of other diseases and are not consistent as they vary with time. Due to all these concerns, an official diagnosis of lupus may take years.
What to expect from the clinic?
Yashoda Hospitals, Secunderabad houses Lupus Clinic to offer:
Consultation by a qualified Rheumatologist.
Detailed clinical examination.
Patient-aided treatment decisions.
Patient and family counseling.
Understanding and coping with Lupus.
Helping plan a pregnancy.
Disease and drug related information pamphlets.
Invitation to special education programs, awareness walks and free consultation camps for Lupus.
Lupus clinic is open at Yashoda Hospitals, Secunderabad. The team of rheumatologists are available every Wednesday – 9 am to 11 am.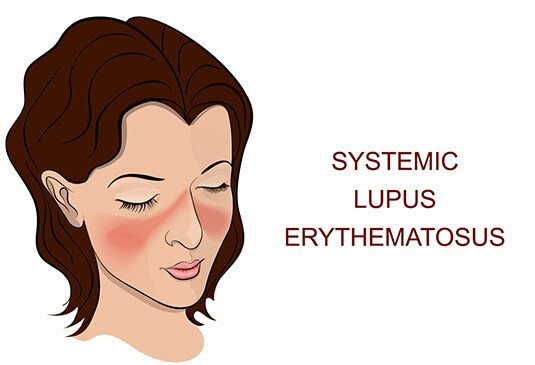 What is lupus?
Lupus is a multi-system, autoimmune disease that affects the connective tissues throughout the body, including the connective tissues of skin, organs, nerves, muscles and bones. Systemic Lupus Erythematosus (SLE) accounts for up to 70% of lupus cases. Nine out of 10 lupus cases are reported in women. eighty percent of people develop lupus between 15 to 45 years of age. Lupus is known for being difficult to diagnose, however, early recognition is important to avoid long term damage. 
What causes lupus?
The cause of lupus is unknown. As per some researchers, the people with a genetic predisposition are at a significantly higher risk when the environmental factors trigger up the development of lupus.  The exact cause may vary from person to person. It is likely a result of many factors such as genetics and environmental factors such as sunlight. Gender (lupus is more common in women), age and race also impact the prevalence and incidence of lupus. Rheumatologists in Hyderabad investigate each case individually to understand the disease, its symptoms and prescribe the best treatment for lupus. 
Some of the factors related to the onset of lupus include:
Medications
Infections
Sunlight
Emotional stress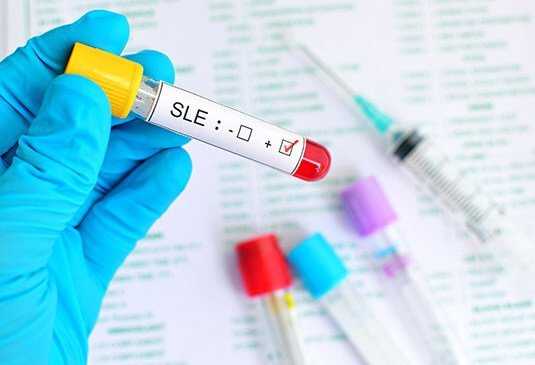 What are the types of lupus?
The main subtypes of lupus are:
Systemic Lupus Erythematosus: SLE is one of the most common forms of lupus accounting for almost 65-70% of lupus cases. Vital organ of the body such as kidney, heart or brain is affected in almost half of the cases with SLE.
 Cutaneous Lupus Erythematosus: The symptoms of CLE are generally limited to the skin. In discoid lupus erythematosus, the itching and rashes are present on the face, elbow, and chest while in Malar or butterfly rash, the rashes are present only on the cheeks and nose. However, facial rashes may also indicate the presence of other disorders such as rheumatoid arthritis.
 Drug-induced Lupus Erythematosus: Various drugs such as cardiovascular drugs also cause lupus and the condition disappears once the drug is discontinued. If you notice any such symptoms on taking medication, please consult your doctor immediately, but do not discontinue any drug without consulting your doctor.
 Neonatal Lupus: Neonatal lupus is caused in the infants or the neonates and is due to the transplacental passing of autoantibodies from the mother to the fetus. The condition may lead to serious and fatal complications such as complete congenital heart block.
What are the symptoms of Lupus?
How do I know I have Lupus? The most common symptoms pertain to skin (cutaneous), joints (articular) and blood (hematologic symptoms). They are:
facial rash (malar rash or butterfly rash)- rash over the face & nasal bridge
other red rashes on skin such as rashes due to sensitivity to sun
hair loss
painful, swollen joints
dry mouth and eyes
low blood counts (Hemoglobin, WBC count or platelet count)
fever of a long duration
fatigue and unexplained tiredness
weight loss
loss of appetite
ulcers in the mouth
chest pain on deep breath
protein or blood loss in urine
gastrointestinal problems – heart burn, acid reflux
These could be some of the early symptoms & signs of Lupus. Rarely noticed symptoms include anemia, dizziness and seizures. Fortunately, not everyone gets every symptom. As new symptoms can come along, others often disappear. If you have any of them, you may need to meet a Rheumatologist.
Make an appointment to see a rheumatologist for best treatment for SLE in Hyderabad. Talk about any symptoms, family history related to lupus or other autoimmune diseases your rheumatology specialist in Hyderabad. Try keeping track of your symptoms so that your doctor can see how they change over time. He or she can help determine whether you have lupus.
What are the different diagnostic tests for lupus?
How is lupus diagnosed? The rheumatologists in Hyderabad suggest the following tests to diagnose lupus:
There is no single, specific diagnostic technique to conclusively diagnose lupus. Further, the diagnosis is also challenging as the symptoms are similar to various other disorders. Thus, to diagnose lupus, a combination of various diagnostic methods such as laboratory tests, imaging techniques, and biopsy is used in addition to the medical history and physical assessment of the person by the rheumatologist.
Blood test
Urine analysis
Antinuclear antibody test
Kidney and liver assessment
Imaging studies – Chest X-ray & echocardiogram
Biopsy – Kidney biopsy, skin biopsy
What is the best treatment available for lupus in Hyderabad?
Lupus Clinic, Yashoda Hospitals, Secunderabad offer the best treatment for SLE. Some of the treatments available are:
Antimalarial treatments to reduce lupus flares
Corticosteroids to reduce inflammation
Painkillers
Immunosuppressants
Biologics
Medications for resistant lupus
Team of best rheumatologists at Lupus Clinic, Yashoda Hospitals, Secunderabad
We have a team of the best doctor for SLE treatment in India including the best rheumatology specialist in Hyderabad and best rheumatology doctors in Hyderabad who are highly specialised in diagnosing and treating SLE.
The successful diagnosis and treatment of SLE depends on the medical team as well as the availability of an advanced set-up. Look out for a rheumatology hospital in Hyderabad with a specialized team rheumatologists, pediatric rheumatologist in Hyderabad. Also, the Lupus Clinic in Hyderabad offering best treatment for SLE in Hyderabad should be advanced with well-equipped tools and techniques for carrying out surgery and management of post-surgery complications, if any.
Yashoda Hospitals offer the best treatment for SLE in Hyderabad with the world class rheumatologist in Hyderabad. The Lupus clinic at Yashoda Hospitals, Secunderabad is equipped with the all the facilities and expertise to offer the latest treatment for lupus.