Can Cancer be Cured?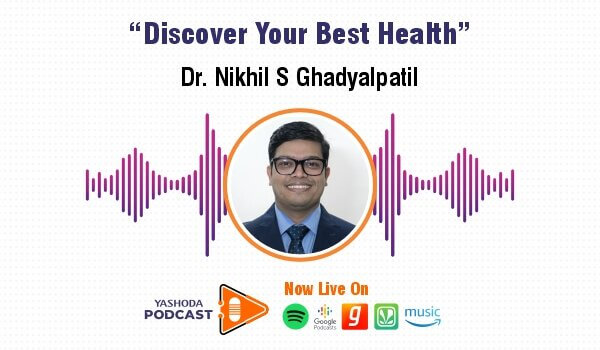 Surgery, radiation, drugs, and other therapies are used in cancer treatment to eradicate cancer, reduce the size of cancer, or halt the spread of cancer. You may receive one treatment or a combination of treatments, depending on the specific circumstances.
Primary treatment, adjuvant treatment, and palliative care are different types of cancer treatment. Primary treatment entails either total cancer removal from the body or total cancer cell eradication. In order to lower the likelihood that cancer will recur, adjuvant therapy is used to eradicate any cancer cells that might endure after primary therapy. Palliative care can help with both treatment-related side effects and cancer-related symptoms.
Join the Yashoda Health Podcast with Dr. Nikhil S Ghadyalpatil, Senior Consultant Medical Oncologist & Hemato-Oncologist, Yashoda Hospitals, to learn more about "Can Cancer be Cured?"