Home
>>
Pediatric Second Opinion
Get a Free Pediatric Second Opinion for Treatment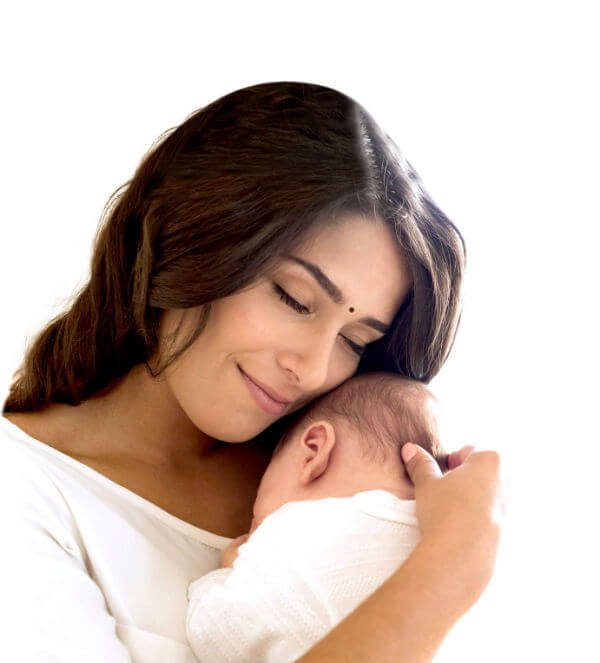 What is a pediatric second opinion?
When a child is sick, finding the most non-invasive right treatment is the end vision of any parent.
We are here to assist.
An expert second opinion from the best Pediatrics hospitals in Hyderabad will give you the peace of mind that comes from understanding that your child's health is in the hands of the country's leading experts. A second opinion from Yashoda Hospitals Pediatrics specialists can confirm your child's diagnosis, help you understand your child's treatment alternatives and confirm the suggested treatment.
Why should you get a second opinion for your child?
Medical knowledge and treatments are making advances and developing every day, and seeking guidance from more than one doctor only helps understand and decide which treatment is most appropriate for your child's situation. It is important to make sure that any second (or third) opinion is from a physician who has keen knowledge, broad experience and expertise treating the condition that the child has been diagnosed with. From simple to the most complex procedures needed for children, it is important to accurately diagnose and alternatively treat it medically or surgically since the procedure could also be life-changing or altering.
Get a second opinion about a child's condition for the below-mentioned reasons. Confirming a diagnosis
Confirming a diagnosis
Determining a diagnosis
Knowing why symptoms persist despite treatment
Detecting and assessing new or advanced therapies
Discussing options for treatment
Comparing the results of different treatment plans
Considering opportunities to join clinical trials
A second opinion from a pediatric specialist is especially helpful if you are thinking of multiple treatment options. It may also reduce the requirement for additional testing, procedures or surgery for your child. Our aim is to assist you to make knowledgeable decisions about treatment that will help your child be cured.
When should I ask for a second opinion?
You may need to ask a second opinion before your child starts treatment, to ensure that you can explore all necessary opportunities for treatment. A second opinion can also be important if your child has experienced treatment, but still continues to undergo or display symptoms.
If your child experiences a rare or complicated condition — like Ulcerative Colitis, Eosinophilic Esophagitis, or Chronic Liver Disease — our pediatric specialists can help you feel ready and explain the consequences of all the possible options and outcomes pertaining to your child's treatment. A second opinion is particularly relevant before any invasive procedure or surgery.
What to expect from a second opinion at Yashoda Hospitals Hyderabad?
Our specialists have immense experience in all sub-disciplines of pediatric medicine. We continuously offer state-of-the-art pediatric care by having an open and transparent communication between patient or patient caregiver and doctor, emotional support, and education to all patients and their families on ways to manage the clinical problems related to children.
Why Yashoda Children's Hospital?

Holistic Approach to Healthy Pregnancy
Special care at every step of your journey to motherhood

Expert and Collaborative Care
A team comprising of experienced obstetricians, anesthesiologists, neonatologists and support staff, available on-site 24 hours a day, 365 days a year

State-of-the-art Facilities
Advanced Labour Rooms, Operation Theaters, Maternal ICU, Neonatal ICU and Pediatric ICU

Dedicated and Compassionate Staff
that honor your personal preferences and are committed to ensuring your comfort

Outstanding Patient Experience
A warm and comfortable birthing center to make it a truly memorable experience

Family Friendly Suites
Labour, delivery, recovery and postpartum all take place in thoughtfully designed suites

Education, Resources, Demonstrations, and Support
A full complement of educational classes and training sessions on healthy pregnancy and parenting

Trusted Center for High-risk Pregnancy
In-house Fetal Medicine Clinic, High-risk Newborn Center and multidisciplinary specialists available on-site round-the-clock, every day of the week.

Children-Friendly Pediatric Care
Amicable ambience and staff to ensure children are relaxed and cheerful.
Specialties & Services
Yashoda Mother & Child Institute includes Maternity Clinic, Fetal Medicine Clinic, High-Risk Newborn Center and Center For Advanced Pediatric Care
Frequently Searched Second Opinion Procedures
Second Opinion for Paediatric Cardiology
Second Opinion for Paediatric Cardiac Surgery
Second Opinion for Paediatric Critical Care
Second Opinion for Neonatal Intensive Care
Second Opinion for Paediatric Orthopaedics
Second Opinion for Neonatal Intensive Care Unit (NICU)
Second Opinion for Pediatric Intensive Care Unit (PICU)
Second Opinion for Pediatric Neurology
Second Opinion for Pediatric Pulmonology & Allergy
Second Opinion for Pediatric Gastroenterology
Second Opinion for Pediatric ENT
Second Opinion for Pediatric Endocrinology
High-Risk Pregnancies
Having a Preterm Baby
Newborn Screening
neurodevelopmental paediatrician
Second Opinion for Pediatric Kidney Transplant
Second Opinion for Pediatric Hepatology
Second Opinion for Pediatric Liver Treatment
Second Opinion for General Pediatrics
Second Opinion for Pediatric Urology
Second Opinion for Growth troubles, such as short stature
Second Opinion for Paediatric Endocrinology
Second Opinion for Pediatrics Asthma
Second Opinion for Pediatric Surgery