Home
>>
Oral Cancer Treatment Cost
Oral Cancer Treatment Cost in India
We have one of the best team of oral cancer specialists team of doctors in Hyderabad, who are highly specialized in treating all types of oral cancer diseases.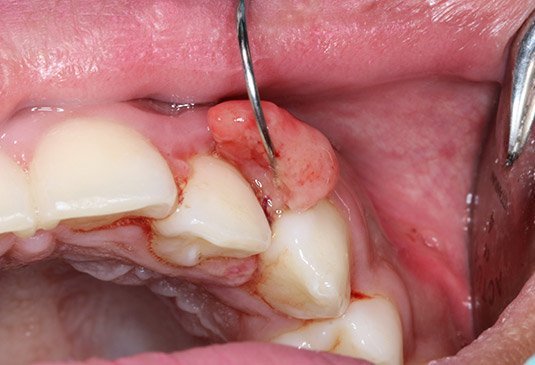 Oral cancer or mouth cancer is the abnormal growth of cells in any part of the mouth, including lips, tongue, the floor of the mouth, gums, etc. Some of the risk factors are excessive consumption of alcohol, smoking, Human Papillomavirus (HPV), and exposure to UV rays.
What are the treatment options for oral cancer?
Oral cancer treatment depends on a variety of factors, including the stage of cancer, its location, and the patient's medical condition. Generally, a combination of different modes of treatment is necessary. These may be:
Surgery: The tumor is surgically removed along with a margin of healthy tissue. Reconstructive surgery or dental implants may be required in certain cases.
Chemotherapy: Chemotherapy involves the use of drugs to kill cancer-killing cells by damaging their DNA. It can also kill healthy cells.
Radiation therapy: Oral cancer is very receptive to radiation therapy, which can be delivered as external beam radiation or radioactive seeds and wires placed near cancer in the body (brachytherapy).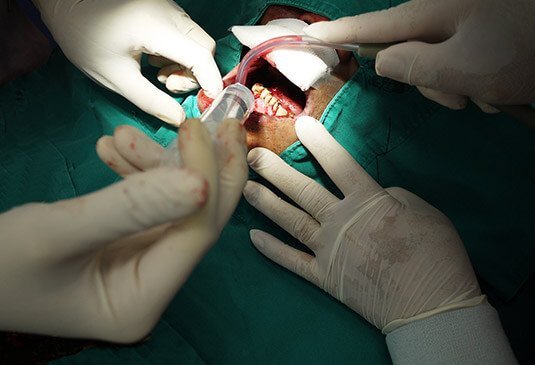 What is oral cancer treatment cost in Yashoda Hospitals?
Yashoda Hospitals offers oral cancer treatment at competitive rates and provides world-class facilities for the management of cancer. It is important to note that the final bill is based on a variety of factors, such as the treatment undergone, the medication, the duration of hospital stay (if any), diagnostic procedures, etc. As such, mouth cancer treatment cost varies based on the type of treatment. Doctors at Yashoda Hospitals also perform oral reconstruction surgery to restore mouth, tissue, or bone that is removed during the surgery.
Please get in touch with us if you wish to enquire regarding oral cancer treatment cost in Yashoda Hospitals.
Yashoda Cancer Institute is one of the best oral cancer hospitals in Hyderabad for the management and treatment of the condition. Our team of leading oncologists in India has great experience in dealing with oral cancer and treating it with the best functional outcomes. They are supported by leading mouth specialist doctors in Hyderabad. Their skills are further complemented by advanced infrastructure that enables the implementation of the latest approaches to surgery and other modes of treatment, thereby allowing the patients to quickly return to routine life.