Bronchial thermoplasty performed for the first time in the Telugu states – A new lease of life for severe asthma patients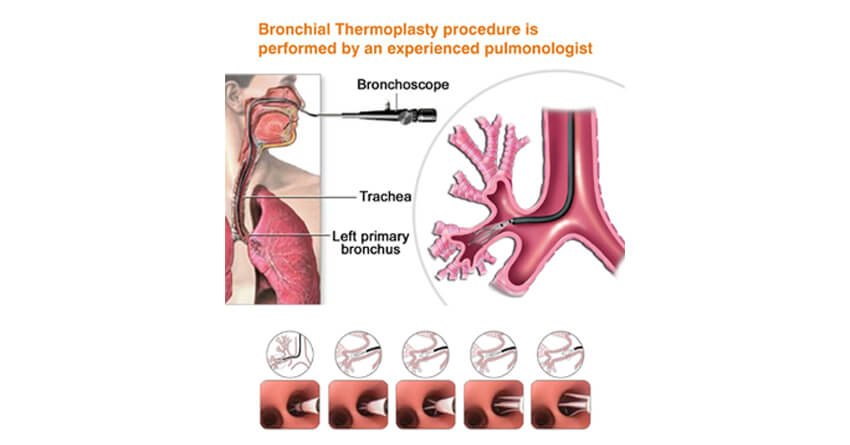 Severe asthma is a longstanding respiratory condition that affects children and adults likewise. Not all patients with asthma respond well to inhaled medicines (corticosteroids and bronchodilators). Such patients have a poor quality of life and have frequent asthma attacks. Each asthma attack further worsens the patient's lung function and their quality of life.
A patient with severe refractory asthma was admitted to Yashoda Hospitals, Center for Interventional Pulmonology, Somajiguda. The patient was experiencing symptoms that were difficult-to-treat despite regular use of inhalers. The 53 years old lady had a history of frequent visits to the hospital for asthma exacerbations. Dr. Nagarjuna Maturu, the consultant pulmonologist at Yashoda Hospitals, Somajiguda, performed Bronchial Thermoplasty (BT), a novel minimally-invasive treatment for severe asthma.
Bronchial Thermoplasty (BT) is an outpatient procedure which is approved by the USFDA for severe and persistent asthma in adult patients who have failed maximal standard medical therapies. During this procedure, the patency of airways is improved by thermal thinning of the obstructive airway mass. This thermal thinning is achieved by means of precisely controlled heat generating radio-frequency pulses through a nasal catheter. It is a bronchoscopic interventional procedure which is performed under moderate anesthesia on an outpatient basis.
Dr. Nagarjuna talks about the success story, "The patient is now doing great. Her symptoms of asthma have reduced in both occurrence and severity. Her lung function improved from 45% to 80% just after two sessions of the procedure. Her asthma which was poorly controlled is now well controlled. This has been a life-changing experience for her as she no more depends on a care giver for simple essential tasks."
Bronchial Thermoplasty therapy has emerged as a relief for asthmatics so they can deal with their daily life and social life with ease. The procedure holds promise with a high 5-year success rate with respect to reduction in symptoms, emergency events, and asthma-related quality of life.
Want to know more?
If you are curious to learn more about bronchial thermoplasty, its clinical efficacy, safety, success rates, and improved asthma outcomes it has to offer – read Bronchial Thermoplasty, a Novel Approach to Treat Severe Grade Asthma