Home
>>
Yashoda Mother And Child Institute
THE MOST COMPREHENSIVE CENTER FOR MATERNITY AND PAEDIATRIC CARE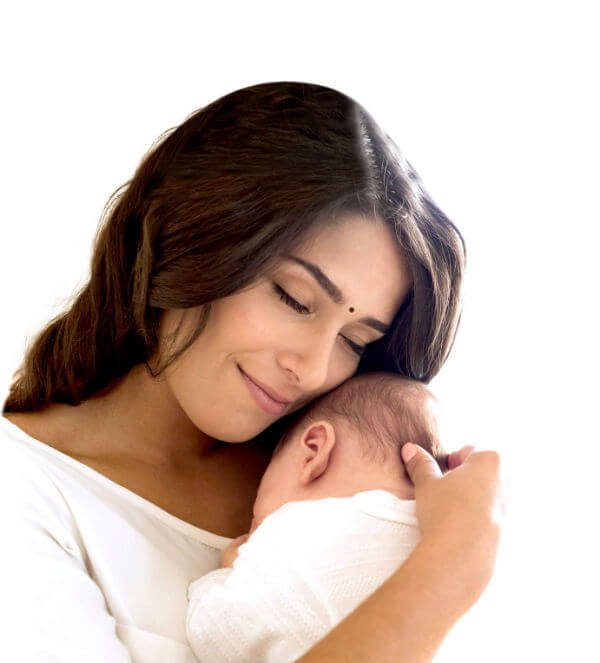 Specialized Care To Bring Your Baby Into The World – Safely And Comfortably
Working together with you, we will create a safe birthing plan that suits you and your baby, for every stage of pregnancy and birth. Our team will support you during labor and birth by devising a suitable program to keep you feeling your best, before and after the birth.
At Yashoda Mother & Child Institute, we understand that no two pregnancies are the same and every person has different preferences. We offer consultant-led support and care from preconception to pregnancy, birth and post-natal follow-ups. You will have the support of trusted professionals and modern facilities for an outstanding level of care. Throughout your pregnancy, our experts will provide quality care to make your childbirth experience truly memorable.
When it comes to birthing at Yashoda Maternity Clinic, we believe that nature's design works beautifully. We encourage and support the expectant parents to deliver their baby through natural birthing. Our doctors excel in safe vaginal deliveries after C-section delivery (VBAC). Nonetheless, they are also prepared for the emergencies during a high-risk pregnancy, birthing or after delivery. So, even if things take an untoward turn, the clinic is well equipped to take the control back. Our holistic approach to a healthy pregnancy enhances the well-being of the mother & the newborn.
The health of the
mother and her baby
is always our top priority
Enquire Now
Comprehensive pediatric care from birth to adolescence for better health and growth
Pediatric care begins right at birth and extends along child's growth to address specific health needs of newborns, infants, toddlers, teens and adolescents. Open communication, emotional support and education are the essentials we practice to provide clinical services and tertiary care for children till they turn 16.
The institute offers comprehensive care for children to ensure overall health, growth and developmental milestones, proper nutrition and regular immunizations. Our pediatricians, neonatologists and intensivists offer prompt care for children in medical and surgical emergencies such as high fever, respiratory failure, ingestion of foreign body and poisonings. The center is ably supported by state-of-the-art diagnostics, blood bank, intensive care units, 24x7 emergency services to meet all pediatric medical needs meticulously.
Pediatricians alongside other specialists offer comprehensive, multi-specialty care for a wide range of diseases and conditions including congenital heart disorders, pediatric oncology, pediatric nephrology, and pediatric pulmonology. The institute is equipped with cutting-edge medical technology and latest treatments in the child-friendly advanced facility.
Yashoda Mother & Child Institute is designed to keep the children calm and playful. The pediatrics department includes children's play area to help families engage their children during their stay with us.
Committed to
nurturing your child's health
from infancy to adolescence
Enquire Now
Why Yashoda Mother and Child Institute?

Holistic Approach to Healthy Pregnancy
Special care at every step of your journey to motherhood

Expert and Collaborative Care
A team comprising of experienced obstetricians, anesthesiologists, neonatologists and support staff, available on-site 24 hours a day, 365 days a year

State-of-the-art Facilities
Advanced Labour Rooms, Operation Theaters, Maternal ICU, Neonatal ICU and Pediatric ICU

Dedicated and Compassionate Staff
that honor your personal preferences and are committed to ensuring your comfort

Outstanding Patient Experience
A warm and comfortable birthing center to make it a truly memorable experience

Family Friendly Suites
Labour, delivery, recovery and postpartum all take place in thoughtfully designed suites

Education, Resources, Demonstrations, and Support
A full complement of educational classes and training sessions on healthy pregnancy and parenting

Trusted Center for High-risk Pregnancy
In-house Fetal Medicine Clinic, High-risk Newborn Center and multidisciplinary specialists available on-site round-the-clock, every day of the week.

Children-Friendly Pediatric Care
Amicable ambience and staff to ensure children are relaxed and cheerful.
Specialties & Services
Yashoda Mother & Child Institute includes Maternity Clinic, Fetal Medicine Clinic, High-Risk Newborn Center and Center For Advanced Pediatric Care

Maternity
Yashoda Maternity Clinic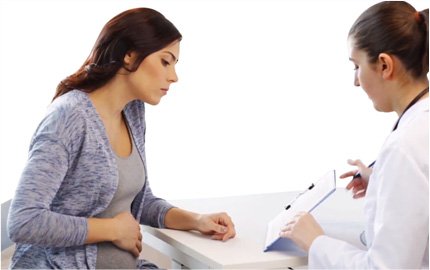 At Yashoda Maternity Clinic, maternity care begins even before pregnancy and extends up to at least 6 months after birthing. The overall health and genetic predisposition are assessed in preconception care to facilitate early detection and resolution of the possible problems. Our educational programs guide the parents-to-be about nourishment, fitness, emotional well-being, natural birthing, lactation, baby care, post-delivery nutrition, and self-care.
1. Preconception and prenatal care –
Yashoda Maternity Clinic provides preconception care, early prenatal assessments, and educational programs to ensure a safe and comfortable pregnancy. The services provided at the clinic include:
Prenatal counseling
Labour Preparation & Lamaze class
Post-delivery counseling
Prenatal checkups
2. High-risk pregnancy care –
While many pregnancies and deliveries occur normally without any glitches, some pregnancies may pose certain challenges. Obstetricians and fetal medicine specialists work closely to treat suspected high-risk.  When there is an obvious risk to the mother or child during the process, the specialists offer special care to overcome them and ensure safe delivery. Yashoda Maternity Clinic works towards reducing the incidence of maternal or newborn deaths and complications during a high-risk pregnancy.
3. Natural birthing –
A natural, unmedicated birthing assures long-lasting health benefits for both mother and child. We at Yashoda Hospitals, offer comprehensive care to ensure a safe delivery and a healthy mother-child duo. Natural birthing involves a shorter hospital stay, a shorter recovery, and less pain after delivery. Babies born naturally are also less likely to experience neonatal breathing problems because vaginal birth forces fluid out of the baby's lungs.
Enquire Now

Fetal medicine
Yashoda Fetal Medicine Clinic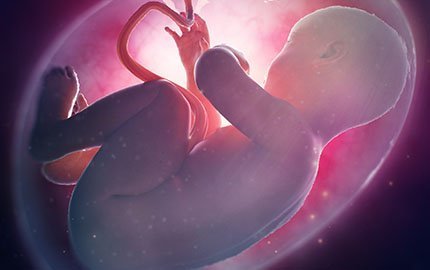 Yashoda Fetal Medicine Clinic provides care to ensure healthy growth and development of the unborn child (fetus) and a smooth transition for the mother-to-be as she progresses through gestation. Our expert panel is well trained and equipped to manage high-risk pregnancies and offer emergency care for unexpected problems such as sudden spotting, early labor and any health condition the fetus and mother may face un-routine.
The specially trained obstetricians quickly detect any fetal/congenital abnormality and begin managing it even before the childbirth. The consulting doctor will evaluate the parental health status and advise an optimum fetal medicine assessment plan and schedule mandatory tests to rule out any fetal abnormalities. The fetal medicine assessments may include ultrasound scans, screening tests, and fetal interventional diagnostic procedures:
Pre-Pregnancy Counselling
Beta Thalassemia screening
Prenatal Screening: Down's Syndrome screening | Dual and quadruple marker |Nuchal Translucency | Pre-eclampsia screening | Preterm Labour screening
Fetal Diagnosis: Fetal anomaly scan |Fetal well-being scan | Fetal echocardiography |Advanced imaging 3D/4D | Fetal doppler imaging
Enquire Now

Neonatology
Yashoda High-Risk Newborn/Neonate Center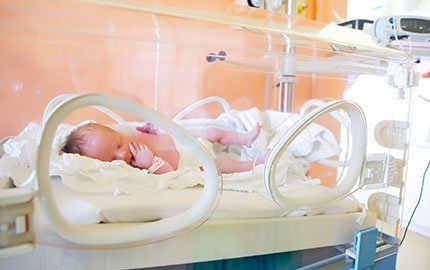 Yashoda High-Risk Newborn/Neonate Center cares for newborns less than 4 weeks old who require special medical attention. May it be premature birth, congenital illness, birth defect, low APGAR score, a neonatologist is well trained and versed in providing specialized care in and out of state-of-the-art neonatal intensive care unit.
Neonatologists work along with multidisciplinary specialists at the center, providing collaborative treatment for complications in a newborn. The center with its neonatology team and facilities support the complete assessment of the baby may include APGAR scoring, Birth weight, Measurements, and Physical examination (Gestational assessment, Physical maturity, Neuromuscular maturity).
In case there is any problem detected in early prenatal or fetal medicine assessments, the neonatologists will in addition to the consulting doctor provide support along the course of pregnancy itself so the suspected fetal and neonatal condition is well managed.
The center is well equipped to offer services ranging from basic to advanced, specialized care for the newborns in high-risk situations. In the NICU, the monitoring devices, ventilators, incubators and warmers in the NICU are the state-of-the-art equipment that promises to offer endless support until the newborn is ready to sustain naturally without medical support.
Assuring the baby is just fine and taking the newborn home sooner is every parent's desire. At Yashoda Mother & Child Institute, we understand the apprehensions and stress that a parent may face in the toughest of the hours. We provide a constant, supportive environment for the family and keep the stress levels down with regular updates on how the baby is doing and what a parent can do to speed up the recovery.
Enquire Now

Pediatrics
Yashoda Center for Advanced Pediatric Care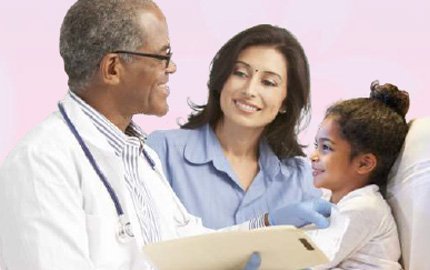 Yashoda Center for Advanced Pediatric Care provides personalized and comprehensive care including medical emergencies and critical care, for children of all ages up to 16 years. The center provides preventive, promotive and curative health care for children by highly experienced pediatric specialists. Pediatricians work alongside other specialists to offer comprehensive, multi-specialty care, using the cutting-edge medical technology and latest treatments in an advanced yet child-friendly facility.
Our pediatricians are well trained to monitor and offer specialized care for difficult-to-treat childhood illnesses and infections. They also ensure the child achieves timely milestones of overall growth and development through regular checkups and child visits, from age two to at least twelve, while also focusing on immunizations and dietary recommendations.
The center provides diagnosis and treatment for a wide range of diseases and conditions, including congenital heart disorders, pediatric oncology, pediatric gastroenterology, congenital orthopedic conditions, craniofacial anomalies, pediatric nephrology and pediatric pulmonology.
The center is ably supported by state-of-the-art Diagnostics, Blood Bank, Paediatric Intensive CareUnit and 24x7 Emergency Service facilities to ensure that all the medical needs of our patients are handled meticulously.
Enquire Now
Yashoda Mother & Child Institute Team
Our Mother & Child Institute team includes board certified obstetricians, gynecologits, fetal medicine specialists, neonatologists and pediatricians who have many years of specialized experience.
At Yashoda Mother & Child Institute, Secunderabad, it is the expert medical team, state-of-the-art facilities and patient care with individualized treatment plans that enable us to achieve high success rates.
The team of specialists here at the Yashoda Mother & Child Institute, Secunderabad, comprehensively evaluate the health of mother and child to create an individualized plan of care.
Top 9 Pediatrics Doctors in Hyderabad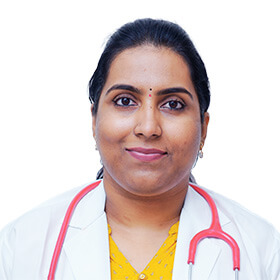 Dr. Sindhura Munukuntla
DCh, DNB (Pediatrics)
9 Years Of ExperienceConsultant Paediatrician
7 awards
Expertise
Critical Care for Children & Newborn
Parent Education
Doctor-Patient Communications
Adolescent Issues
Day time OPD
MON - SAT
10:00 am -05:00 pm
Locations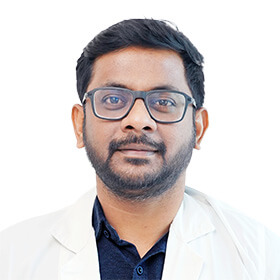 Dr. Srinivas Midivelly
MBBS, DNB (Paediatrics)
10 Years Of ExperienceConsultant Paediatrician
4 awards
Expertise
Pediatric Neurology (Brain infections, Meningitis, Encephalitis)
Pediatric Infections (Dengue Fever, Swine Flu, Pneumonia)
Pediatric Hematology (Anemia, Leukemia, Iron Deficiency Anemia)
Pediatric Gastroenterology (Diarrhea and Constipation)
Day time OPD
MON - SAT
10:00 AM - 05:00 PM
Locations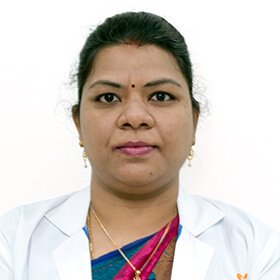 Dr. I.V.N. Kiranmaye

10 Years Of ExperienceConsultant Neonatologist and Pediatrician
3 awards
Expertise
Newborn Care
Non-Invasive Ventilation
ELBW Care, TPN & Nutrition
Invasive Ventilation
Day time OPD
MON - SAT
10:00 AM - 05:00 PM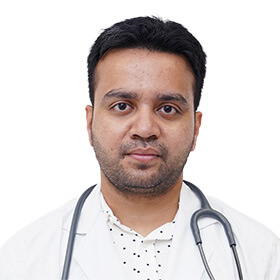 Dr. D. Srikanth
MD (Pediatrics), PGPN (Boston, USA)
19 Years Of ExperienceSr. Consultant Pediatrician & Neonatologist
2 awards
Expertise
High Level of Patient Interaction and Care
General Paediatrics and Neonatology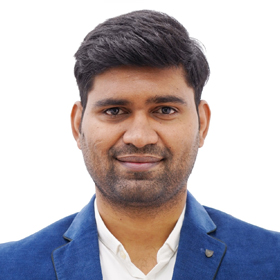 Dr. N. Jeevan Reddy
MBBS, DNB, IDPCCM
9 Years Of ExperienceJr. Consultant & Pediatric Intensivist
Expertise
Pediatric Traumatic Brain Injury
Mechanical Ventilation
Non-Invasive Ventilation
Day time OPD
MON - SAT
10:00 AM - 06:00 PM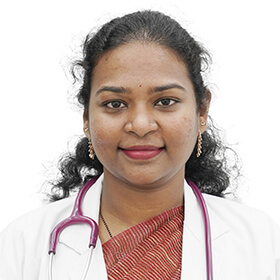 Dr. Shruthi Tedla
Jr. Consultant Neonatologist
5 Years Of ExperienceMD Pediatrics, Fellowship in Neonatology
Expertise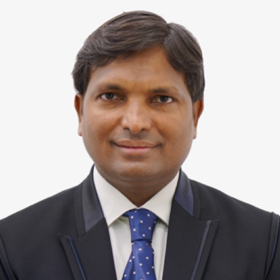 Dr. Suresh Kumar Panuganti
DCH, DNB (Pediatrics), Fellowship in Pediatric Critical Care (UK), PG Diploma in Pediatrics and Child Health (Imperial College, London)
16 Years Of ExperienceLead Consultant-Pediatric Critical Care and Pediatrics
6 awards
Expertise
Emergency and Pediatric Critical Care
Neuro Critical Care
Pediatric Trauma
Infectious Emergencies
Day time OPD
MON - SAT
10:00 AM - 05:00 PM
Evening OPD
MON - SAT
05:00 PM - 07:00 PM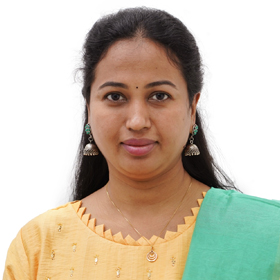 Dr. Sudha. B
MBBS, MD (PGIMER), DNB Pediatrics, Fellowship in Neonatology
10 Years Of ExperienceSenior Consultant Neonatologist
1 awards
Expertise
Day time OPD
MON - SAT
10:00 AM - 05:00 PM
Evening OPD
MON - SAT
05:00 PM - 07:00 PM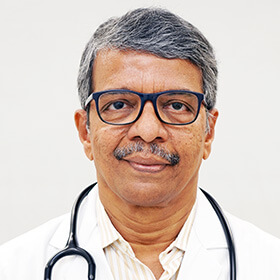 Dr. D. Ramesh
MD (Pediatrics), DCH
39 Years Of ExperienceHead of Department & Senior Consultant-Dept. of Paediatrics & Neonatology
3 awards