Dr. Amit Kumar Sarda
Consultant Physician
Dr. Amit Kumar Sarda
Department:
General Medicine
Designation:
Consultant Physician
Languages:
English, Hindi
Education Qualifications
MBBS - Dr. NTR University of Health Sciences Andhra Pradesh, 2010
MD - General Medicine - KLE University, Belgaum, 2014

Experience
Consultant Physician at Yashoda Hospital

Services offered
Fevers of Unknown Origin
Life Style Modification
Complicated Malaria
Electrolyte Disorders
Septicemia
Infectious Disease
Prolonged Unresolved Fevers
Poisoning
Dengue Fever Treatment
Multi Organ Dysfunction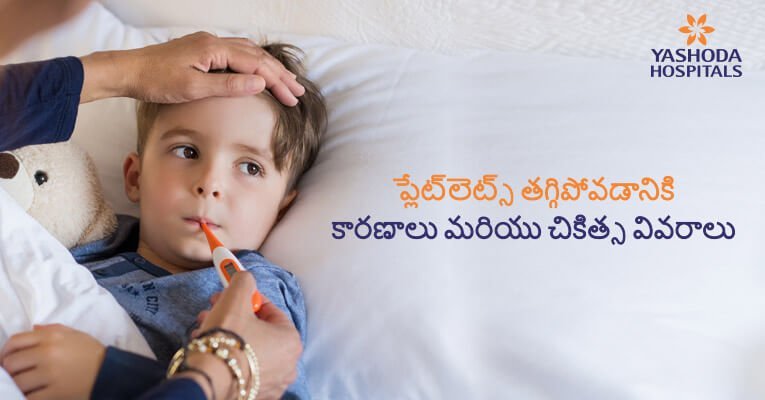 ప్లేట్‌లెట్స్ సమస్య ఎందుకు వస్తుంది ? ఎలా నిర్ధారించవచ్చు మరియు చికిత్స విధానాలు
Jul 31, 2019 16:14
శరీరంలో ప్లేట్‌లెట్స్ తగ్గడానికి చాలా కారణాలు ఉన్నాయి. డెంగ్యూ, మలేరియా, వైరల్ ఇన్‌ఫెక్షన్ వల్ల శరీరంలో ప్లేట్‌లెట్స్ తగ్గుతాయి. కొందరికి పుట్టుకతో జన్యు సమస్యల వల్ల ప్లేట్‌లెట్స్ తగ్గుతాయి. మరికొందరికి కొన్ని రకాల మందులు పడకపోవడం వల్ల తగ్గుతాయి.
Book Doctor Appointment
Choose the mode of consultation