OTP Validation and Without OTP Validation.
Weight loss surgery may be an option if you are not able to lose weight with diet and exercise. Check here to know how overweight you have to be for weight loss surgery.
read more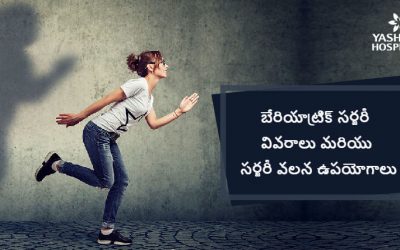 ఇది తీవ్రమైన ఊబకాయంతో బాధపడుతున్న వారి శరీర బరువును తగ్గించేందుకు చేసే శస్త్రచికిత్స.
అధిక శరీర బరువును వదిలించుకునేందుకు ఈ వైద్యపరమైన పరిష్కారం ఇటీవల బాగా ప్రాచుర్యం పొందింది. దీనిలో జీర్ణాశయంలో కొంత భాగాన్ని తొలగించటమో, లేదా ఆహారం చేరకుండా నియంత్రించటమో లేదా ఆహారం దానిని(జీర్ణాశయం)దాటి నేరుగా చిన్నపేవులోకి వెళ్లేట్లు మార్చటమో చేస్తారు.
read more