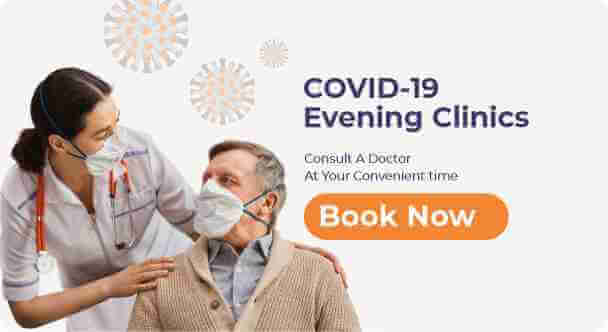 COVID-19 Evening Clinics at Yashoda Hospitals, Secunderabad
Busy during the day? Now Consult with a Doctor in the Evenings.
Most patients find it difficult to consult a Doctor during the day either due to personal/professional commitments or doctor's non-availability.
With the rise of COVID-19 cases and it's mutant, it is quite unpredictable as to when one may require medical assistance and seek doctor consultations. Yashoda Hospitals has your back when it comes to this growing concern —  COVID-19 Evening Clinics are dedicated to addressing COVID related concerns and other major medical concerns.
COVID-19 Evening Clinics will be functional in the evening between 5pm to 8pm at Yashoda Hospitals Secunderabad to ensure that you don't delay health concerns!
We understand how difficult it is to miss a day's work and visit a hospital for a check up. Postponing health concerns shouldn't be an option – Drop in at our evening clinics at your comfort and availability.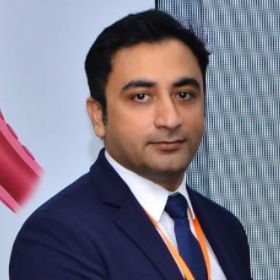 Dr. Hari Kishan Gonuguntla
MD, DM (Pulmonology Medicine), Fellowship in Interventional Pulmonology (NCC, Japan)
Consultant Interventional Pulmonologist
How to Book an Evening Appointment?
Step 1: Visit the " COVID Evening Clinic Page" and click on the  "Book an appointment" option.
Step 2: Verify your number and enter the 5-digit OTP sent via SMS
Step 3: Enter the patient's details
Step 4: Choose your preferred doctor, date and time of the appointment and click on confirm to continue.
Step 5: Preview the appointment details and proceed to make the payment.
Will the COVID Evening Clinics only see COVID Patients?
Though the Clinics are dedicated to COVID Patients, it will also cater to the consultation needs across major specialities like Cardiology, Pulmonology, Urology, Nephrology, Orthopedics and more.
What are the timings of the COVID Evening Clinics?
The clinic will be functional between 5pm to 8pm. Keeping in mind the post office hours of the general public the clinics will ensure that you don't delay your health!
Will Emergency Cases be treated at the COVID Evening Clinic?
No. The hospital has a separate emergency ward where patients can walk right in if they have a medical emergency.