Congenital Pneumonia In Newborns: Causes, Prevention And Treatment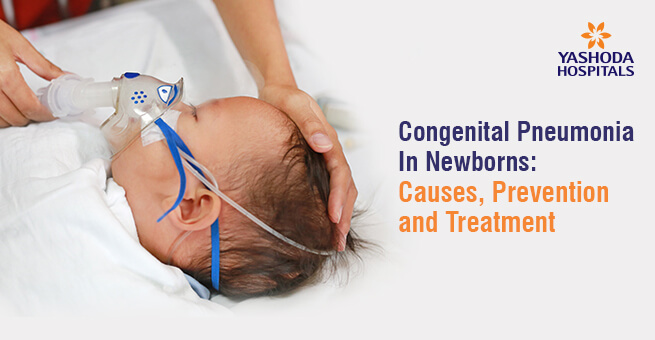 Congenital pneumonia is mostly caused by bacterial pathogens associated with early onset sepsis. The maternal history should be reviewed carefully as it is important to identify the maternal risk factors associated with congenital pneumonia and for other pathogens. Any past maternal history of bacterial or viral diseases such as hepatitis viruses, herpes , gonorrhea or syphilis should be reviewed thoroughly as it can get transmitted to the infant. The maternal risk factors associated with the perinatal phase includes the premature onset of labour under 37 weeks of gestation, prolonged or premature rupture of membranes, maternal fever and maternal chorioamnionitis. A complication during the labour or delivery process can increase the risk for an infant to have respiratory distress or conditions that mimic congenital pneumonia.
Prevention
A universal screening for all pregnant women with presentation of threatened delivery should be done. To prevent congenital pneumonia an appropriate management of maternal conditions that can result in an increased risk of infection in neonates should be taken. The incidence of congenital GBS (Group B streptococcus) associated pneumonia will decrease when the early onset GBS can be identified and prevented. A proper identification of the colonized mother should be done and peripartum antibiotic prophylaxis prior to the delivery should be started.
Expectant mothers  who have had a previous child infected with invasive GBS disease should be counseled about the importance of sharing this information in the medical history in all the subsequent pregnancies as the newborn or infant should be kept under observation, screened and treated for at least 48 hours after the delivery. All prenatal lab screenings should be conducted in order to screen for maternal infection, which is one of the most important prevention strategies.
Treatment
The immediate management of a neonate with congenital pneumonia is focused to provide respiratory support to optimize the blood gas exchange, since adequate oxygenation is vital. CPAP may be used for infants with more severe blood gas abnormalities. Empiric antibiotic therapies should be started as soon as possible when congenital pneumonia is suspected. And the culture results are available. Inotropes should be used as clinically indicated. Tracheostomy is required for those infants with long term ventilation. Multi organ dysfunction is seen in infants and should be treated with appropriate choice of antibiotics based on the underlying pathogen.
About Author –
Dr. Suresh Kumar Panuganti, Lead Consultant - Pediatric Critical Care and Pediatrics, Yashoda Hospitals – Hyderabad
DCH, DNB (Pediatrics), Fellowship in Pediatric Critical Care (UK), PG Diploma in Pediatrics and Child Health (Imperial College, London)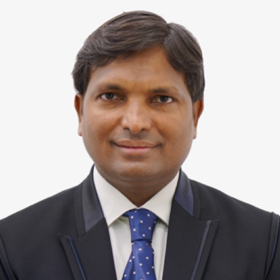 Dr. Suresh Kumar Panuganti
DCH, DNB (Pediatrics), Fellowship in Pediatric Critical Care (UK), PG Diploma in Pediatrics and Child Health (Imperial College, London)
Lead Consultant-Pediatric Critical Care and Pediatrics