Best Open Heart Surgery Doctors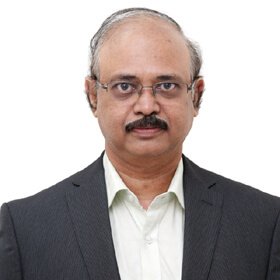 Dr. N Nageswara Rao
M.S, M.Ch. (Cardio - Thoracic & Vascular Surgery) FIACS
24 Years Of ExperienceConsultant Cardiothoracic Surgeon
2 awards
Available on Request
MON - SAT
10:00am - 5:00pm
Locations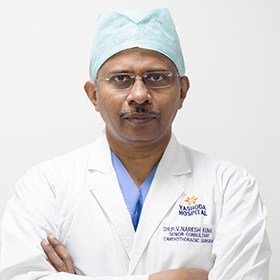 Dr. P. V. Naresh Kumar
MS, MCh (Cardiothoracic & Vascular Surgery)
26 Years Of ExperienceConsultant Cardiothoracic & Transplant Surgeon
Available on Request
MON - SAT
08:30 AM - 10:00 AM & 03:30 PM - 05:00 PM
Locations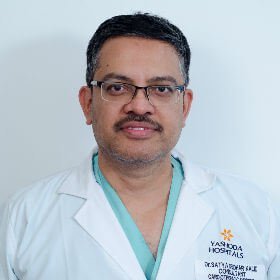 Dr. Kale Satya Sridhar
MBBS, M.S.(General Surgery), M.Ch (Cardiovascular Surgery)
16 Years Of ExperienceConsultant Cardiothoracic Surgeon
Available on Request
MON - SAT
09:00am - 3:00pm
Locations
What kind of doctor does open heart surgery?
Cardiothoracic surgeons specialize in performing surgeries on the heart, lungs, esophagus, and other organs in the chest. This group or team of surgeons include cardiac surgeons, cardiovascular surgeons, general thoracic surgeons, and congenital heart surgeons.
Some cardiothoracic surgeons choose to take additional subspecialty training to perform highly complex open heart surgeries. Cardiothoracic surgeons are experts in treating diseases that occur in the internal organs of the chest, in the skeletal structures and tissues that form the thoracic cavity.
Which is the best hospital for heart surgery?
At Yashoda Hospitals, Hyderabad the Department of Cardiothoracic Surgery, Minimal Invasive Surgery, and Thoracic Organ Transplant Surgery perform various types of cardiothoracic surgeries including robot-assisted cardiothoracic surgery, adult cardiac surgery, pediatric and congenital cardiac repairs, aneurysm surgery, thoracic surgeries, heart transplantation, lung transplantations, heart failure surgery,  thoracic and lung surgery. We are equipped with modern and high-tech tools to perform these surgeries with utmost precision and an extremely high success rate making us one of the best cardiothoracic surgery hospitals in Hyderabad.
The department treats people who have diseases of the heart, aorta, blood vessels, lungs, and chest cavity and is renowned for conducting precision cardiothoracic surgery in India. It has the best cardiothoracic surgeons and cardiac surgeons in the country, who perform thousands of cardiac and cardiovascular surgeries annually using state-of-the-art technology.
Is open heart surgery a major surgery?
Open heart surgery is a major operation that requires a hospital stay for a week or more. The patient is admitted and monitored in the intensive care unit immediately after the surgery. In adults, a surgeon will operate on the heart to treat problems with the valves, arteries that supply the heart, and conditions such as aneurysms.
How painful is open heart surgery?
Some discomfort around the incision and in the muscles, including tightness, itching and numbness along the incision is common. Yet, pain should be as high as how it was before the surgery. If the patient undergoes bypass surgery, the legs may hurt more than the chest as the surgeon uses leg veins as grafts. The doctor will prescribe painkillers to relieve the persistent pain.
What are the most common complications after open heart surgery?
The most common complications or risks that occur after open heart surgery include:
Chest wound infection (more common in patients with obesity or diabetes, or those who've had a CABG before)

Irregular heartbeat

Breathlessness or difficulty in breathing

Heart attack or stroke

Blood clots

Blood loss or hemorrhage

Lung or kidney failure

Chest pain

Low fever

Memory loss or confusion

Pneumonia