Best Brain Tumors Surgery Doctors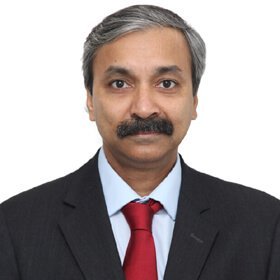 Dr. Jaydip Ray Chaudhuri
MBBS, MD, DM (NIMHANS), MNAMS, FEBN, MRCP (Neurology-U.K)
Consultant Neuro Physician
Available on Request
MON - FRI
10:00am - 04:00pm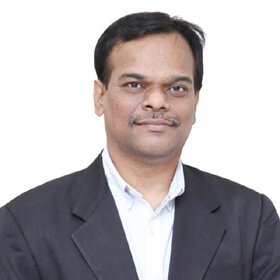 Dr. R. N. Komal Kumar
DM, Fellowship in stroke and Neurosonology
Consultant Neurologist & Head Cerebrovascular Unit
1 awards
Available on Request
MON - SAT
11:00 AM - 8:00 PM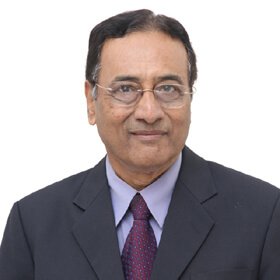 Dr. K. Krishna Reddy
MD, DM (Neurology)
37 Years Of ExperienceConsultant Neurologist
Available on Request
MON - SAT
10:00 AM - 02:00 PM & 06:00 PM - 08:00 PM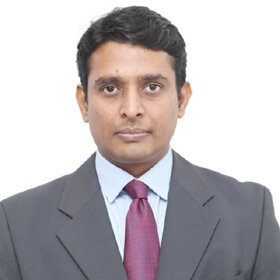 Dr. Raja Sekhar Reddy G
MD, DM (Neurology)
15 Years Of ExperienceConsultant Neurologist
2 awards
Available on Request
MON - SAT
9:00am - 04:00pm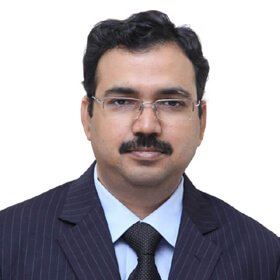 Dr. Vikas Agarwal
MD, DM (AIIMS)
Sr. Consultant Neurologist
Available on Request
MON - SAT
10:00am - 05:00pm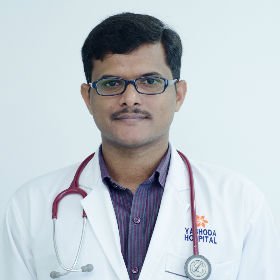 Dr. N Chakdradhar Reddy
MBBS, DM (Neurology)
3 Years Of ExperienceConsultant Neurologist
Available on Request
MON - SAT
9:00am - 7:00pm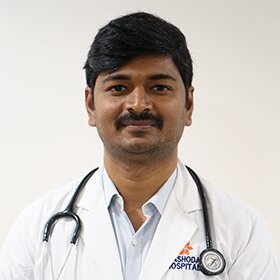 Dr. Kandraju Sai Satish
MD, DM (Neurology), PDF in Epilepsy
20 Years Of ExperienceConsultant Neurologist & Epileptologist
Available on Request
MON - SAT
9:00am -05:00pm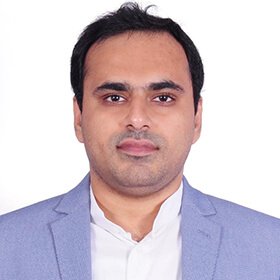 Dr. Shivaram Rao K
M.B.B.S, MD, DM (Neurology)
9 Years Of ExperienceConsultant Neuro Physician
Available on Request
MON-SAT
10.00am - 04.00pm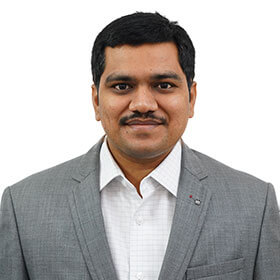 Dr. Bharath Kumar Surisetti
MBBS (Telangana), MD Pediatrics (Hyderabad), DM Neurology (Hyderabad), PDF Movement Disorder ( Bangalore)
6 Years Of ExperienceConsultant Neurologist
2 awards
Available on Request
MON - SAT
10:00 AM - 5:00 PM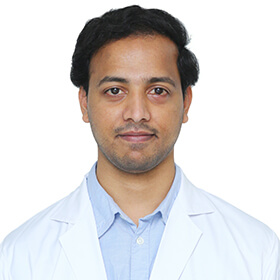 Dr. Pavan Kumar Katragadda
DM Neurology (NIMHANS)
Consultant Neurologist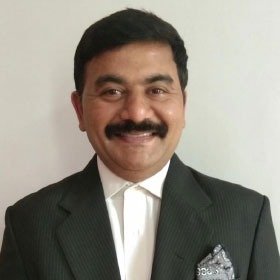 Dr. Emani Srikanth Reddy
DM ( Neurology)
22 Years Of ExperienceSenior consultant Neurologist
4 awards
Available on Request
MON - SAT
11:00am -05:00pm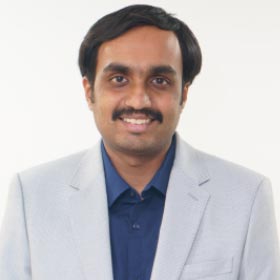 Dr. Varun Reddy Gundluru
MD (Manipal), DM Neurology (AIIMS, New Delhi)
10 Years Of ExperienceConsultant Neurologist
Available on Request
MON -SAT
09:00am -05:00pm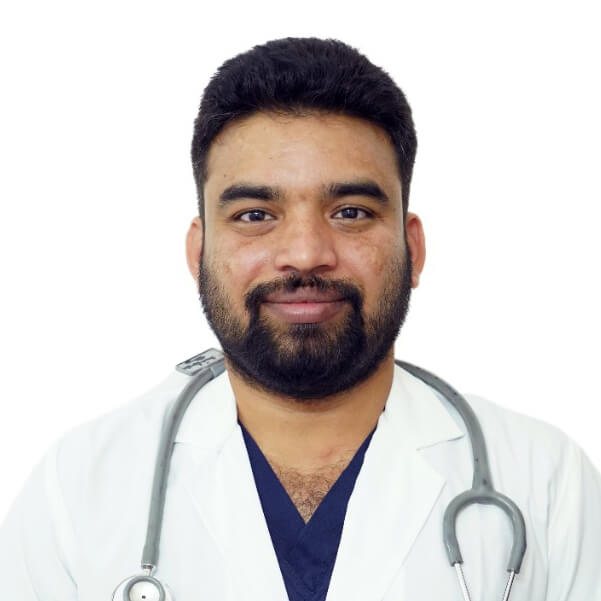 Dr. Laxmikanth Jella
MBBS, DNB (Radio-Diagnosis), D.M.
3 Years Of ExperienceConsultant Interventional & Neuroradiologist
2 awards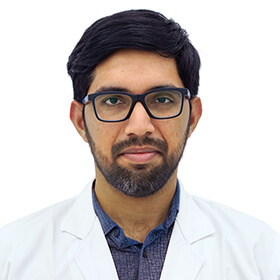 Dr. Mohan Krishna Narasimha Kumar Jonnalagadda
MBBS, MD (Internal Medicine), DM (Neurology)
5 Years Of ExperienceConsultant Neurologist
6 awards
Available on Request
MON - SAT
09:00 AM - 05:00 PM
What type of surgeon does a brain surgery?
A Neurosurgeon is a doctor who is specialized in Neurosurgery. Neurosurgeons are not just brain surgeons, they are medically trained specialists who assist patients in the diagnosis and surgical treatment of disorders of the central and peripheral nervous system, including birth defects, trauma, tumors, vascular disorders and infections of the brain or spine, stroke or degenerative diseases of the spine. They also treat patients with back and neck pain as well as other conditions ranging from Trigeminal Neuralgia to Head Trauma and Parkinson's disease.
How are brain tumors removed?
Surgery is the most common treatment for most brain tumors. To remove the brain tumor, a neurosurgeon makes an opening or incision in the skull which is called a Craniotomy. If the tumor cannot be removed completely without damaging vital brain tissue, the Brain Tumors Surgery Doctor may remove as much of the tumor as possible. Partial removal helps eliminate symptoms by reducing stress on the brain and shrinking the tumor that needs to be treated with radiation or chemotherapy.
Some tumors cannot be removed. In such cases, the doctor may only perform a biopsy. A small part of the tumor is removed so that a pathologist can examine it under a microscope to determine the type of cells. This will help the doctor decide which treatment to use.
Sometimes a needle biopsy is done where the doctor uses special head frames and CT scans or MRIs to determine the exact location of the tumor. The surgeon makes a small hole in the skull and then guides the needle into the tumor. This technique is called Stereotactic radiosurgery (SRS).
Other advanced techniques performed during surgery include brain mapping to detect functional pathways near tumors, endoscopy and biopsy to open cerebrospinal fluid pathways, and advanced computer-assisted stereotoxic tumor resections. Intraoperative MRI is also available to improve tumor removal.
How long is brain surgery to remove a tumor?
There are several factors that can be involved during a brain surgery. A Brain Tumor Surgery Doctor is the best person to give an accurate estimate of how long the surgery will take.
The following guidelines can help to estimate the duration of surgery to remove a brain tumor. 
If the surgeon only takes a biopsy, the surgery usually takes 2 to 3 hours.

If the surgeon performs a craniotomy and removes the tumor, the surgery usually takes 4 to 6 hours.

If the surgeon uses a transsphenoidal procedure to remove the tumor, the surgery usually takes 3 to 4 hours.
In addition to the preparation time, please note that it may take 2-3 hours after surgery before your family or friends can visit you in your room. This will give your healthcare team time to check your vital signs and make sure you are stable without any medical issues.
Does brain surgery change your personality?
Once a brain tumor is diagnosed and treated, it can lead to changes in personality and the ability to think. Patients may experience difficulties with their communication, concentration, memory, and emotional skills. Changes in behavior and thinking occur in most patients at some point during treatment. Most brain tumor patients show signs of depression and anxiety, especially after the operation. The range of changes varies greatly from person to person.
Do all brain tumors need surgery?
For a low-grade brain tumor, surgery is the only treatment available, especially if all of the tumors can be removed. If the tumor remains visible after surgery, radiation therapy and chemotherapy may be used. In rare cases, some non-cancerous tumors that grow slowly recur and grow after treatment and become malignant brain tumors (brain cancer) which can spread quickly.
It is always recommended to schedule follow-up appointments with a Brain surgeon to monitor the condition and for signs of tumor recurrence after the treatment.