Best Aortic valve surgery Doctors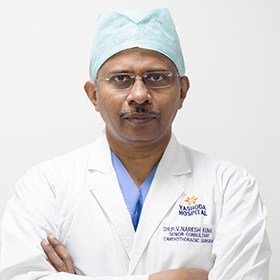 Dr. P. V. Naresh Kumar
MS, MCh (Cardiothoracic & Vascular Surgery)
26 Years Of ExperienceConsultant Cardiothoracic & Transplant Surgeon
Available on Request
MON - SAT
08:30 AM - 10:00 AM & 03:30 PM - 05:00 PM
Locations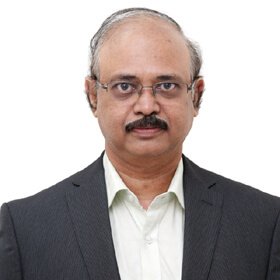 Dr. N Nageswara Rao
M.S, M.Ch. (Cardio - Thoracic & Vascular Surgery) FIACS
24 Years Of ExperienceConsultant Cardiothoracic Surgeon
2 awards
Available on Request
MON - SAT
10:00am - 5:00pm
Locations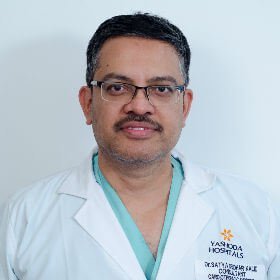 Dr. Kale Satya Sridhar
MBBS, M.S.(General Surgery), M.Ch (Cardiovascular Surgery)
16 Years Of ExperienceConsultant Cardiothoracic Surgeon
Available on Request
MON - SAT
09:00am - 3:00pm
Locations
What kind of doctor does heart valve replacement?
Cardiovascular surgeons work in collaboration with cardiologists and other healthcare professionals to provide comprehensive, coordinated care for people with any type of heart valve disease. The team of doctors will help the patient decide whether heart valve surgery is recommended or any other treatment options can be advised for the patient depending on the condition.
What is the best heart valve replacement?
There are two main types of heart replacement valves: mechanical and biological. The type of surgery performed depends on:
Patient's age

Comorbidities

Patient's choice
Yet, aortic valve repair surgery has long-term results in patients with leaking valves.
Is heart valve surgery Major?
Heart valve surgery is a surgery performed by opening the chest, through the breastbone. This is a major operation that takes approximately two hours or more. The recovery time from the surgery can take several weeks depending on the patient's condition. There are latest and less invasive procedures suitable for certain types of heart valve disease, but they are only performed in a few hospitals with state-of-art technology and equipment supported by an eminent team of surgeons.
Is heart valve surgery serious?
The possible risks involved during or after the heart valve repair or replacement surgery include:
Bleeding 

Blood clots (can cause heart attack, stroke, or lung problems)

Infection

Pancreatitis

Breathing problems

Pneumonia

Arrhythmias 

The repaired or replaced valve may not work properly
There may be other risks depending on the specific medical condition. Always make sure to discuss any concerns with the doctor before the procedure. 
What happens if the aortic valve is not replaced?
The reasons for aortic valve damage can differ from person to person. It could be due to years of wear and tear or another health issue, such as a heart infection.
Each of these problems can cause:
Regurgitation:

It occurs when the valve does not close all the channels and blood flows backwards to the heart.

Stenosis:

It occurs

when the valve opening is too narrow and there is not enough blood that flows out of the heart
All these problems can cause:
Shortness of breath

Chest pain

Dizziness

Epilepsy
If the aortic valve is not replaced in such a situation, it can be fatal.