Best Aortic Surgery Doctors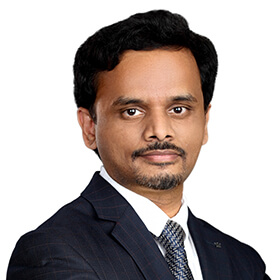 Dr. Suresh Giragani
MBBS, MD (Radiodiagnosis), DM
16 Years Of ExperienceSenior Consultant Interventional Radiologist
2 awards
Available on Request
MON - SAT
10:00am - 1pm
Locations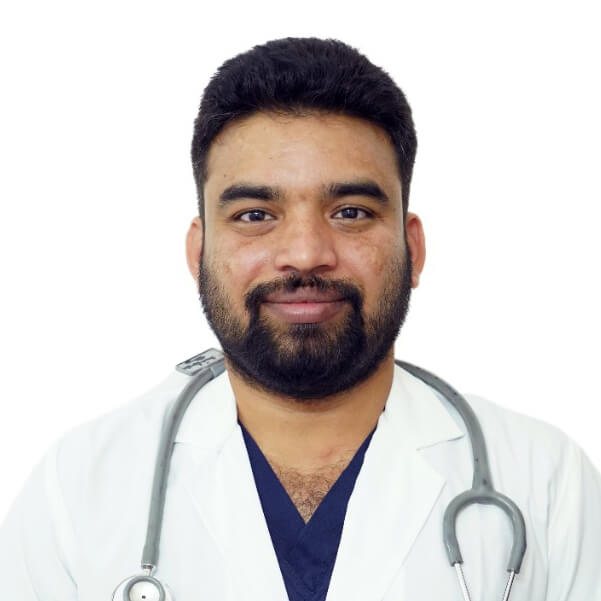 Dr. Laxmikanth Jella
MBBS, DNB (Radio-Diagnosis), D.M.
3 Years Of ExperienceConsultant Interventional & Neuroradiologist
2 awards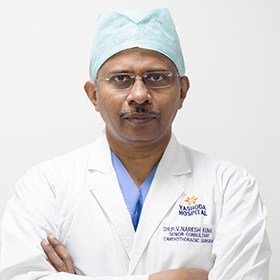 Dr. P. V. Naresh Kumar
MS, MCh (Cardiothoracic & Vascular Surgery)
26 Years Of ExperienceConsultant Cardiothoracic & Transplant Surgeon
Available on Request
MON - SAT
08:30 AM - 10:00 AM & 03:30 PM - 05:00 PM
Locations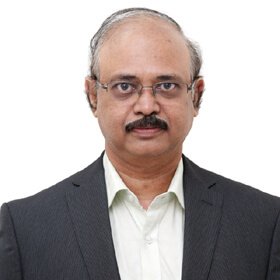 Dr. N Nageswara Rao
M.S, M.Ch. (Cardio - Thoracic & Vascular Surgery) FIACS
24 Years Of ExperienceConsultant Cardiothoracic Surgeon
2 awards
Available on Request
MON - SAT
10:00am - 5:00pm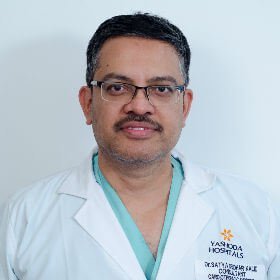 Dr. Kale Satya Sridhar
MBBS, M.S.(General Surgery), M.Ch (Cardiovascular Surgery)
16 Years Of ExperienceConsultant Cardiothoracic Surgeon
Available on Request
MON - SAT
09:00am - 3:00pm
Locations
What kind of doctor does aortic aneurysm surgery?
If a patient needs to have surgery to repair an aortic aneurysm, he/she should approach a specialist who is highly qualified in performing the procedure. Cardiac surgeons, interventional cardiologists, thoracic surgeons, and vascular & interventional radiologists commonly perform aortic aneurysm repair.
How long does aortic aneurysm surgery take?
Surgery for aortic aneurysm can take approximately 2 to 4 hours. Most people recover in the ICU after surgery.
Do all aortic aneurysms need surgery?
The larger the aneurysm, the more likely it is to rupture. An abdominal aortic aneurysm larger than 5.5 cm in diameter may rupture over time. This is why surgery is often recommended. Surgery can prevent the aneurysm break, but can also carry certain risks. Hence, it is always recommended to undergo the surgery after thorough discussion with your healthcare specialist.
What are the risks of aortic aneurysm surgery?
As with any surgery, complications can arise. There may be potential problems:
Open repair:
Heart attack

Irregular heart rhythms

Bleeding during or after surgery

Intestinal injury

Loss of blood flow to the legs or feet due to blood clots

Graft infection

Lung problems

Kidney damage

Spine injury
Endovascular Aneurysm Repair (EVAR):
Damage to surrounding blood vessels, organs or other structures

Kidney damage

Loss of blood flow to the legs or feet due to blood clots.

Groin wound infection

Groin hematoma (large bleeding lesions)

Bleeding

Endoleak (persistent leakage of blood from the graft to the aneurysm with possible rupture)

Spine injury
Tell your doctor if you are allergic or sensitive to any medications, contrast dyes, iodine, or latex. There may be other risks depending on specific medical conditions. Be sure to discuss any issues with your doctor before the procedure.
How safe is aneurysm surgery?
This is generally the safest method to treat aneurysm. However, as with any surgery, there are certain risks. Complications after conventional aneurysm surgery include heart problems, inflammation or infections at the site, or urinary or respiratory infections. Serious complications are rare, but can include colon, kidney problems, or paralysis which can be rare.
This procedure is safe for the patient with good health, yet for elderly patients or patients with severe heart or lung disease, this surgery may not be safe. Factors such as age, lifestyle changes like smoking, high blood pressure, can prolong the recovery after surgery.
Special care is taken to minimize these risks and other risks may also exist. Always a patient should make sure to ask the doctor to understand the risks and need to perform the procedure.