Craniotomy and complete resection of recurrent parafalcine meningioma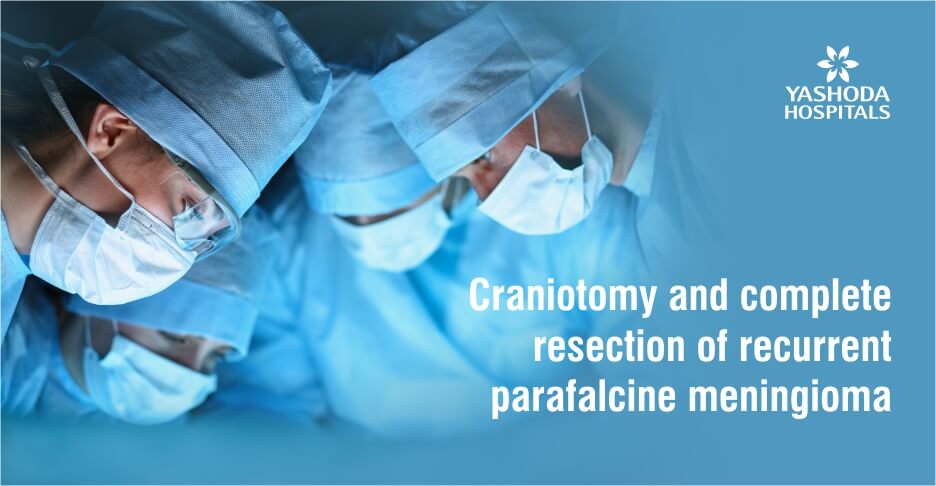 Background: 
A 57-year-old female presented with recurrent parafalcine meningioma.
Diagnosis and treatment:
She was diagnosed with left anterior 1/3rd falcine meningioma in 2010 for which she underwent surgery. The follow-up MRI showed recurrence for which she underwent SRS. She underwent surgeries in January 2017, August 2017, and June 2018 for recurrence. She presented to us with parafalcine meningioma. She underwent craniotomy and complete resection. Histopathology indicated atypical meningioma. She underwent radiotherapy to prevent further recurrence. The scans done 6 months post surgery showed no evidence of recurrence of tumor.
About Author –
Dr. Anandh Balasubramaniam, Senior consultant and HOD, Neurosurgery, Yashoda Hospital, is a renowned neurosurgeon in Hyderabad. His expertise include neuro-oncology, intraoperative MRI and image guided neurosurgeries, endoscopic surgeries, endoscopic minimally invasive surgeries, deep brain stimulation and functional neurosurgeries.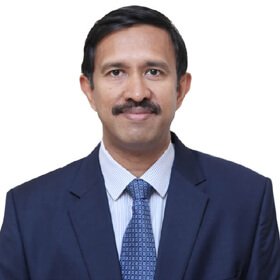 Dr. Anandh Balasubramaniam
MS, MCh (Neurosurgery), & DNB (Neurosurgery)
Consultant Neurosurgeon