Robotic thoracic surgery to remove the metallic particle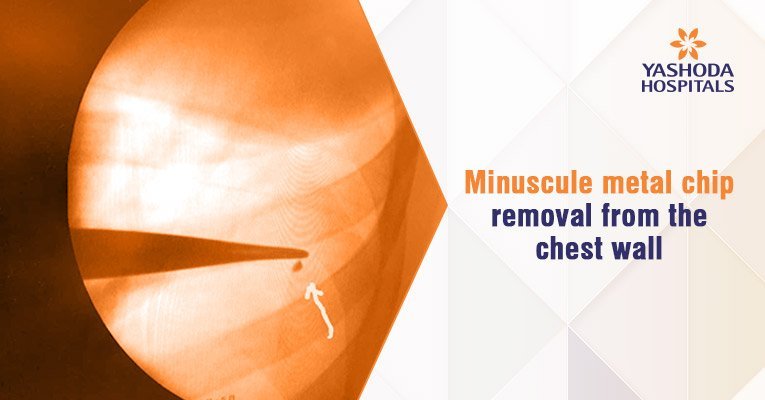 This is the story of a 23-year-old guy who was hammering in a nail when he felt a sudden pain on the right side of his chest. Noticing a blood stain on his T shirt, he removed it to find a small wound on the right side of his chest. In the hospital, a chest X-ray confirmed a metallic foreign body embedded inside the front of his right chest. A metallic piece had chipped-off of the hammer he was using and turned into a virtual bullet penetrating his skin to lodge in his chest wall!
Challenges in retrieving this foreign body lodged in the tissues of the chest wall were many, particularly the minuscule 5 mm size and an earlier exploration of the wound at another centre which inadvertently pushed the foreign body deeper making it as difficult as searching for a needle in a haystack! Approximate localization using safety pins as x-ray skin markers and intraoperative exploration under flouroscopic guidance helped us to retrieve this small tracer bullet.
As a surgeon, these are the days when you bank on something more than knowledge technology and experience…luck and prayers!
And the lucky guy, lucky because the chip could have easily penetrated into his heart and blood vessels with fatal consequences, is back home with his souvenir – The chip-off of the old hammer!!!
About Author –
Dr. Balasubramoniam K R, Consultant Minimally Invasive and Robotic Thoracic Surgeon, Yashoda Hospitals - Hyderabad
MS (General Surgery), MCh (CTVS)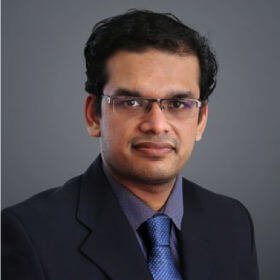 Dr. Balasubramoniam K R
MS (General Surgery), MCh (CTVS)
Consultant Minimally Invasive and Robotic Thoracic Surgeon