Three-Dimensional Trans-Esophageal Echocardiography [3D-TEE] guided device closure of the atrial septal defect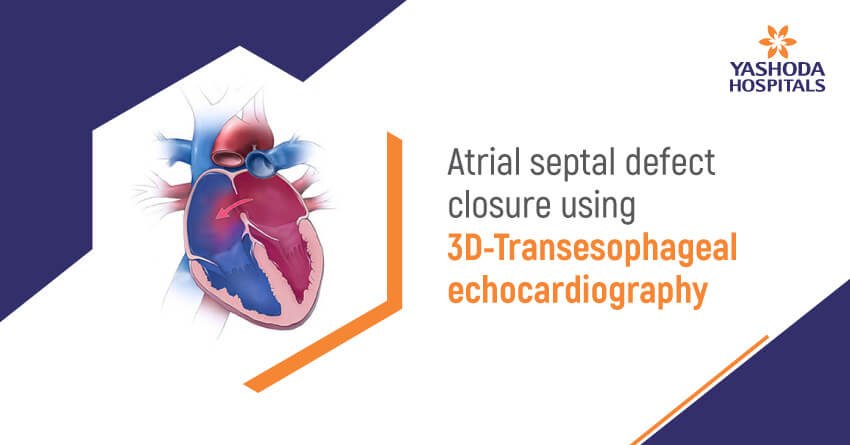 Background
A complete understanding of the atrial septum and its defect is important for the interventional cardiologist & the echocardiographer. The process involves assessment of the septal defect and orientation of useful landmarks of the surrounding structures. Three-dimensional transesophageal echocardiography (3D-TEE) allows visualization of moving anatomical structures using novel projections. 3D-TEE not only helps in planning the corrective surgery but also guides atrial septal defect (ASD) closure using a suitable device. During the procedure, cardiologists understand the position & geometries (size, shape) of ASD and the size of the closure device to be used, guided by the image outputs from the 3D-TEE system. Furthermore, the images help in understanding the shunting of blood between right and left upper (atrial) chambers of the heart through the ASD.
An atrial septal defect is a congenital heart disease (birth defect) that causes a hole in the wall between the upper chambers of the heart (atrial septum). This defect can be rectified with percutaneous ASD closure under trans-esophageal echocardiography. Traditionally, percutaneous ASD closures are performed under two-dimensional TEE guidance using general anesthesia and endotracheal intubation. With advances in the imaging and navigational systems, the conventional 2D-TEE is now being speedily replaced with 3D-TEE. Compared to 2D-TEE, the state of the art 3D-TEE offers:
Near accurate calculation of the size of ASD and adequacy of the rims.
Improved spatial orientation.
Continuous or prolonged and repeated viewing throughout the intervention.
Dynamic morphology of interatrial movements (or communications).
With all these features, 3D-TEE has grown from a system that was merely used to render 3D images for diagnostic purposes to real-time and point-of-care analysis for interventional planning.
Case report
Ms. S is a 52-year-old female who came to Yashoda Hospitals for a hysterectomy operation. She also complained of experiencing breathlessness on exertion. She has diabetes and hypertension, both under control. Her coronary angiography did not reveal any significant blockages.
She was advised to undergo echocardiography. The 2D echocardiography images measured ASD as 11mm and 3D-TEE gave an accurate measure of 12*16mm. [Figure 1] Ms. S was diagnosed with ASD and advised to undergo ASD device closure at the earliest. ASD device closure was done as an elective procedure and 16 mm Amplatzer ASD device was deployed successfully. [Figure 2A-D] In the 6-month follow-up visit, she was completely recovered without any symptoms.
[A-D]: Step-wise ASD device closure showing a catheter across the ASD placed in the left upper pulmonary vein which exchanged using Amplatzer stiff wire.
[A]: Over the wire. ASD delivery sheath and dilator are passed and the ASD device is passed through it which attached to the delivery cable and then it is released across the defect.
[B]: The position is confirmed using trans-thoracic echocardiography and under the fluoroscopy.
[C, D]: Then the device is released by unscrewing mechanism and position of which confirmed under the fluoroscopy.
Discussion
The consequences of untreated ASD are secondary to enlargement of right-sided chambers and chronically increased shunting of the blood across the ASD defect [Left to right shunt]. The individual is at high-risk for recurrent lung infections and pulmonary hypertension – increase in the blood pressure in pulmonary arteries. ASD closure is advised only for individuals with reversible pulmonary hypertension. This is because pulmonary hypertension can be reduced by the closure of the ASD only for a certain period of time. Eventually, the changes in the pulmonary arteries become severe enough to cause reversed shunting of the blood towards the left atrial chamber causing symptoms of reduced oxygen supply – bluish discoloration and breathlessness. Thus, ASD device is contraindicated in such cases. Also, there is a risk of paradoxical embolism in the brain causing paralysis, a clot formed in the right side circulation can move across the ASD to the left side circulation.
The success of ASD closure predominantly depends on the sizing of ASD which can be done perfectly with help of 3D-TEE examination available at the Yashoda Hospitals, Somajiguda.
Conclusion
Echocardiography plays a critical role prior to, during and after percutaneous device closure of interatrial communications. The ability to visualize interatrial communications and closure devices from within the heart offers clear advantages. 3D TEE is a valuable tool, especially because of its ability to provide en-face views. Adding to these benefits, 3D TEE offers a cost-effective, scar-free, safe and easy alternative to 2D TEE to diagnose ASD and guide ASD device closure.
Reference
Bartel, Thomas, and Silvana Müller. "Contemporary echocardiographic guiding tools for device closure of interatrial communications." Cardiovascular diagnosis and therapy 3.1 (2013): 38.
Pushparajah, Kuberan, Owen I. Miller, and John M. Simpson. "3D echocardiography of the atrial septum: anatomical features and landmarks for the echocardiographer." JACC: Cardiovascular Imaging 3.9 (2010): 981-984.
About Author –
Dr. Pankaj Vinod Jariwala, Consultant Interventional Cardiologist, Yashoda Hospitals - Hyderabad
MD, DNB, DNB, MNAMS, FICPS, FACC.
Fellowship in Interventional Cardiology [ICPS, Paris, France]He has performed 5000+ percutaneous trans-luminal coronary Angioplasty & 10,000+ Coronary Angiograms and treated 500+ structural heart diseases (including congenital) with Percutaneous Balloon Mitral Valvuloplasty [PBMV] and other pediatric & adult cardiac interventions.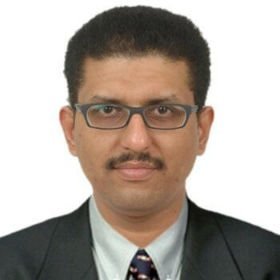 Dr. Pankaj Vinod Jariwala
MD, DNB (Cardiology)
Consultant Interventional Cardiologist