Present Perspective of Cardiac Surgeon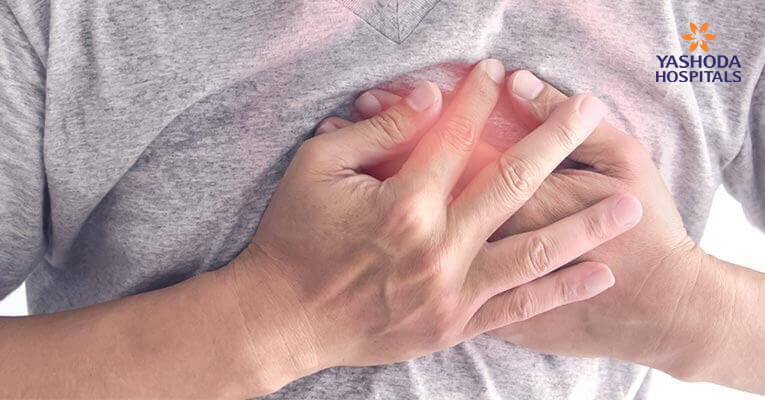 Introduction:
With the advent of per cutaneous coronary interventions taking a big lead in the treatment of coronary artery disease, the present role of the cardiac surgeon is becoming more challenging. The complexity of the procedures are increasing, patients are coming with advanced age and multiple co morbidities. The concept of a team approach is very essential in treating these patients to get good outcomes. We shall discuss 3 cases which are done in our center which had good outcomes due to tremendous support systems available.
Case 1: Prosthetic valve thrombosis
Valve thrombosis is any thrombus, in the absence of infection, attached to or near an operated valve that occludes part of blood flow or that interferes with the functioning of the valve. Mortality in patients presenting with acute mechanical valve thrombosis has been reported to over 30%. 50-70% of valve thrombosis is due to under anti-coagulation.
A 48 years old female, known case of rheumatic heart disease with mitral Stenosis had 4th redo-operation in our center. In 1995 she had closed mitral valvotomy. She was asymptomatic for 7years, after which she developed dyspnoea on exertion, NYHA-II progressed to NYHA-III. She had mitral valve replacement in 2010. Due to improper drug compliance, she presented to a local government hospital in 2016, where she underwent redo-MVR with a mechanical valve. After 1year she again presented with a stuck valve for which she was thrombolysed. But with persistent gradients across the mitral valve, she was planned for replacement with BIOCOR tissue valve. These complex redo valve surgeries require a lot of surgical expertise and support systems. The patient had an uneventful recovery and was discharged on the 7th postoperative day.
Case 2: Post MI VSR
A 60 years old male patient had an extensive anterior wall MI 6weeks back. He had been to various hospitals for treatment. He had a history of hematochezia. He was admitted with us and on evaluation pan systolic murmur was noted. 2D-Echo showed 1.5cm defect at the apical inter-ventricular septum with a left to right shunt with mild RV dysfunction. He had medical Gastroenterology consultation, Colonoscopy was done and a solitary rectal ulcer was identified which was responsible for hematochezia. Sclerotherapy was planned. No active bleeding was found. Coronary angiogram showed single vessel disease in LAD. The patient was planned for elective ventricular septal defect closure and CABG.
The patient was operated and VSD closure was done using Dacron patch using infarct exclusion technique and SVGLAD done. The patient had a prolonged ICU stay and recovered well. Postoperative 2D-Echo showed no residual shunt across the septum and EF=40%
Case 3:
A 74 years old man with long-standing diabetes, hypertension, hypothyroidism, prostate enlargement and obesity presented with inferior-posterior wall MI with severe MR. Coronary angiogram showed RCA/LC x total occlusion. In view of multiple co-morbidities, PCI to RCA was tried but deferred calcified coronary arteries. It was a high-risk cardiac surgery in view of RV dysfunction. The patient was effectively planned for CABG+MVR+Tricuspid valve repair. The patient was in NYHA-IV. He was recurrently going to pulmonary edema and was being stabilized in ICU. He underwent CABGx2grafts + MVR with tissue valve and tricuspid repair. The patient had postoperative RV dysfunction which took 1week to recover. He had uncontrolled diabetes for which endocrinologist's opinion was sought. He had prolonged hospital stay up to 20days, gradually recovered and was discharged in NYHA-I and ambulated before discharge.
Discussion:
With the advent of non-invasive treatment of heart ailments coming into vogue, which are more attractive to the patient, cardiac surgical patients are going to be high risk with multiple co-morbidities and would require multiple support systems. Today adult cardiac surgeon must be more versatile with minimally invasive cardiac surgery, aortic surgery and surgery for heart failure as part of his armamentarium to have adequate workload and satisfaction.
About Author –
Dr. Kale Satya Sridhar, Consultant Cardiothoracic Surgeon, Yashoda Hospitals, Hyderabad
MBBS, M.S.(General Surgery), M.Ch (Cardiovascular Surgery)
Dr. Kale Satya Sridhar  is an experienced cardiac surgeon with expertise in mitral valve repairs, aortic surgery, minimally invasive surgery, and surgery for heart failure. He has performed over 1000 cardiac and thoracic surgeries, in both adults and children and over 200 open heart surgeries.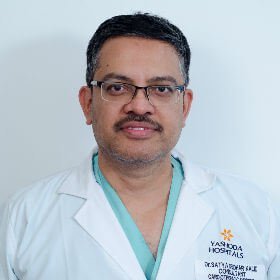 Dr. Kale Satya Sridhar
MBBS, M.S.(General Surgery), M.Ch (Cardiovascular Surgery)
Consultant Cardiothoracic Surgeon