Radiotherapy scenario in India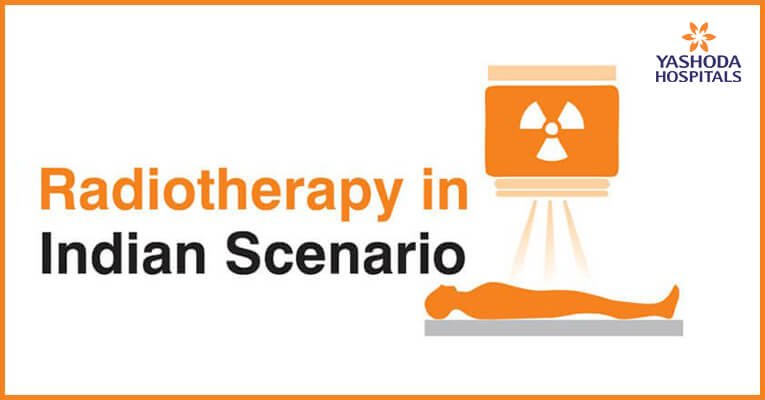 The estimated new cases of cancer in India per year is nearly 8,06,000. Cancer in women constitutes more than 50% of the total cancer. Cancer incidence in India is presently 80-90/ 100,000 population with Rural incidence being 55-90/100,000 and Urban incidence being 70-90/100,000 as mentioned in the figure below. The evolution of radiotherapy in India has mostly followed the western pattern in general. In the early 1950s, only deep X-ray units operating in the 200–400 kv range were available for teletherapy; while radium sources were used extensively for brachytherapy in most of the centers in India. The first cobalt-60 teletherapy unit (an El dorado A) was commissioned at the Cancer Institute, Chennai in 1956 and presently there are about 290 cobalt units spread over 180 centers in different parts of India [1].
Year wise total cancer prevalence in India [ICMR, 2006; ICMR, 2009]
In addition, there were also about 10 telecaesium units operating in various centers. The betatrons and the 2 MV Van de Graff generators did not become popular because of indispensability and high cost; while caesium units did not gain popularity because of their unfavorable physical characteristics for teletherapy. Linear accelerators were again first installed at the Cancer Institute, Chennai in 1976, and now there are 35 linear accelerators operating in some of the major cancer centers in various parts of India. Most of these are in the energy range of 6–15 MV and capable of both X-rays and electron therapy. A few attempts at indigenous development of teletherapy units were made but have not been really successful.
Geography of Cancer
The Cancer Institute at Chennai tried unsuccessfully to develop the first telecaesium in 1962 in collaboration with Bhabha Atomic Research Center (BARC) [2]. The Cancer Institute made another attempt in the 1990s to develop a cobalt unit but discontinued it due to lack of financial support. The BARC has made another attempt to develop a cobalt-60 unit with two models (Bhabhatron I and II) being produced which have been installed in a few cancer centers. Attempts have also been made by the Society for Applied Microwave Electronics Engineering and Research (SAMEER) to develop and market an indigenous 4 MV medical linear accelerator with the installation of 2–3 units. Since 2010 there has been an increased number of private and government cancer centers in the country opting for high end IGRT/SBRT compatible linear accelerators (30–35 centers and more than 200 linacs) and Cyber-Knife (5–6 centers) with 2012 being the inversion year (India having more linacs than cobalt units) and an increasing trend for more linac installations and replacement of cobalt units.
References:
Data on teletherapy units in India—Personal communication BARC. High energy machines-Chap. 4. In: Johns HE, editor. The Physics of Radiology 4th ed; 2001.pp. 102–13.
Lakshmanan AV, Balakrishnan IS, Bhaskar BK. Indigenisation of treatment aids/equipments in radiotherapyChap. 6. In: Rehani MM, editor. Advances in medical physics. New Delhi: Jaypee Brothers; 2000. pp. 49–56.