Doctors Prepare Artificial Skull Bone Using 3D Printing Technology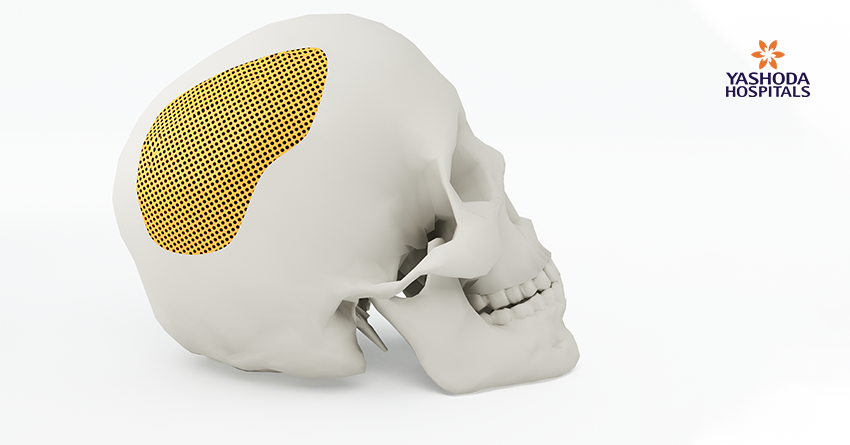 Praveen is a class 10 student and a resident of Suryapet. In February 2017, he was riding a two-wheeler when he met with an accident. He suffered serious injuries to his head and immediately became unconscious. He received first aid at a local hospital and was immediately rushed to Yashoda Hospitals, Malakpet. He was diagnosed with severe head injury with a fractured skull bone and bleeding inside the brain, apart from other injuries to the rest of the body.
Upon arrival he was operated upon immediately, the bleeding cleared off and the skull bone was preserved. Eventually, he recovered consciousness and became fully functional but the skull bone became infected and was removed at a later date. But as the skull bone, which acts as a protective covering to the brain, is absent, his brain was at further risk of injury even with minor incidents.
The skull bone is unique in that it has several curvatures, and a handmade one will not give a good cosmetic result. Yashoda Hospitals' Neurosurgery team led by Dr. Srinivas Botla decided to go for 3D printing for good cosmetic and functional result.
Process
As 3D printing in healthcare is not widely available, a Bengaluru based company was approached for the work. Initially, a high-resolution 3D CT scan of the head is done. The data analyzed by specialized software and a virtual skull with defect created. The size and shape of the defect were analyzed and a virtual skull bone to fill the defect was created. Then a mould for the skull bone defect is prepared with the software and this mould is 3D printed. Upon receiving the 3D skull bone mould, the actual bone is prepared with Poly Methyl Methacrylate (PMMA). As it hardens PMMA takes the shape of the skull bone. This is then sterilized and used during the surgery to fill the defect which fits perfectly as it is custom made with high end computer software. As 3D printing is done with plastic which is not biocompatible, hence only a mould is printed and the bone is prepared using the mould.
The surgery was successfully performed on June 12, 2017, and Praveen is recovering fast. He hopes to continue his studies back home, help his family and enjoy spending time with his friends.
About Author –
Dr. Sashi Kiran A, Consultant Nephrologist, Yashoda Hospital, Hyderabad
MD (Pediatrics), DM (Nephrology)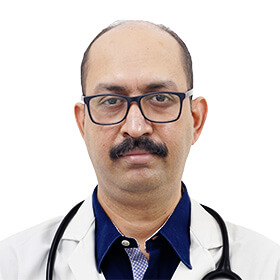 Dr. Sashi Kiran A
MD (Pediatrics), DM (Nephrology)
Consultant Nephrologist